Covid-Related Travel Update, July 2022: Chile is open to international tourists. Visit the Chilean government's official website for travel-related information and regulations. Don't forget to read the government's rules to be followed in public spaces here. My guide to Chile visa would be helpful for Indian citizens.
It is Diwali and I'm reminded of a Diwali I spent with three crazy Chilean sisters in a country home of Chile five years ago. Damn! It has been five years. The narrative tells just how different two cultures can be.
In 2016, I had been volunteering as an English teacher with the English Open Doors program in Chile. I was in the south of Chile on the Chiloé island in its capital city Castro. Like other volunteers I stayed in a Chilean home. The house had my bubbly host mother, other Chilean borders, and two more volunteers from England and the US.
It was Diwali and also an extended weekend in Chile. My host mother was visiting her relatives. Other housemates were traveling.
I had made many friends by then but Gabriela, another English teacher on the island, had become a special one. She invited me to a countryside family get-together with her two elder sisters. They were going to their parental home in Cauquenes, a small town in Southern Chile, to celebrate Gabby's daughter Javiera's eighteenth birthday.
Either I could've gone with Gabriela or traveled with an English volunteer best friend and housemate (and his other friends) to another cool place. (This things to do in Chile travel blog from my experiences will help you plan your trip.)
But spending Diwali with three crazy Chilean sisters sounded much more fun than talking about foreign things with other foreign travelers. So I packed my bags, took a bus to Gabby's house, and together we took another bus to Cauquenes.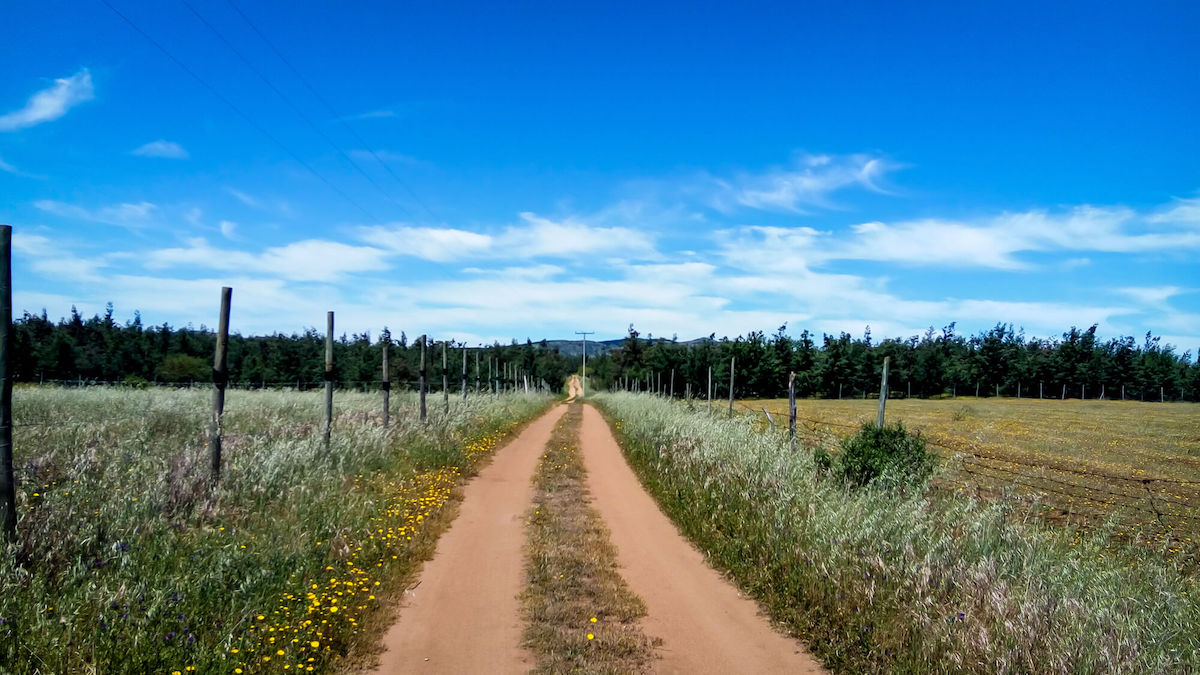 Diwali in Chilean Countryside
"I have to go to the bathroom," I whispered to my friend Gabriela as if I was confessing a crime.
"Don't worry, we will be home soon." She laughed.
I cursed myself for not having used the bus or the station bathroom.
Gabriela, her two sisters, and her daughter Javiera walked through a feria (farmer's market). They said that was the only way to get home. Shops fringed both sides of the road. The feria spilled vegetables, fruits, fish, clams, prawns, marmalades, and pottery.
"I'm buying salad. It would be over by the time we return." The oldest eighty-year-old sister Maria said as she strode in the opposite direction.
"I'm going to look at the ceramic mugs. For Javi." Gabriela whispered to me and walked to the pottery shop we had left behind.
Sun shone freely that October morning. The sisters spotted a coffee and snack shop. Gabriela sprinted to us with the mug hidden in her bag.
"Do you want coffee?" Gabby asked.
"You know I want to go to the toilet." I sighed. The smell of fresh coffee made me restless.
"Sorry dear. Soon."
I stood on the side of the road. The sisters drank coffee and munched sopaipillas, a Chilean deep-fried dough bread.
The fat coffee lady elbowed Maria to ask if I did not want any coffee.
"She is in a hurry." Maria rolled her eyes.
"I have to go the bathroom." I whispered to Maria.
She nodded as if she understood my drawn face and my anxiety to get home. Maria then spoke super fast Spanish. And the coffee woman and she both laughed. At least they didn't discover I hated instant coffee.
The sisters continued to shop. I missed my friends and family in India. I could've been at home in Castro drinking tea on the couch, empty stomach, happy. Why did I push myself so out of comfort on Diwali?
I didn't want to repeat and it was already rude of the sisters to not take me to the toilet.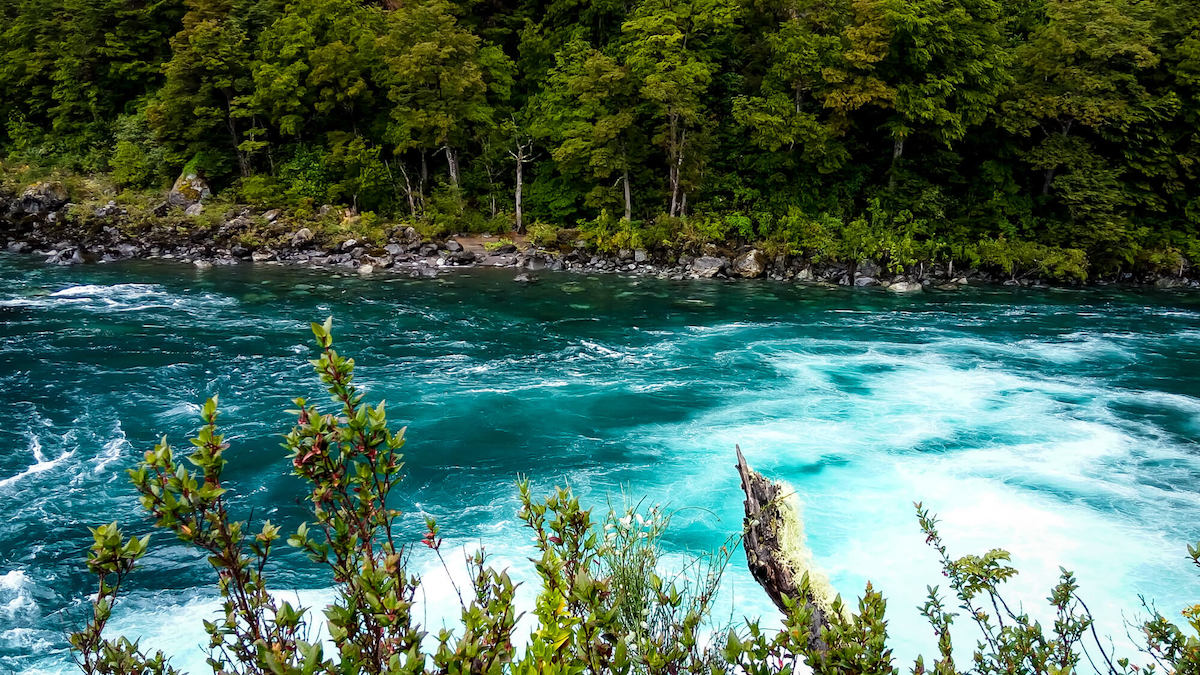 The market bustled. I drooled over the crabs, sea algae, and fried savory and sweet snacks. Slowly we made our way out.
But I wasn't going to get lucky yet. We stopped at a bus stand.
"We won't take a collectivo?" I had assumed we would take the shared taxis.
"Collectivo is expensive. We will take a bus." Maria said matter-of-factly.
The difference was a few hundred pesos (maybe half a dollar). A bus came and no one batted an eyelid.
"Why didn't we take that bus?" I said holding my bag and my stomach.
"We will take a special weekend one. It's free." Maria was kind enough to explain why we were waiting for more than half an hour while buses ran in front of us continuously.
The bus must have finally shown up. At home, I ran to the toilet. Once on the toilet seat, I let go.
"How do you feel?" Gabriela asked afterward.
"Finally I can breathe."
Another elder sister's grandson Camilo was dropped by his mother. We all went back to the feria. First, we ate at a stall in the market. I had fish and rice with salad and bread.
Bread is like the North-Indian onion and green chili of every meal in Chile. A volunteer once said to me she was eating so much bread she had become bread. The fish tasted like it had been washed out of spices, like most Chilean food. I helped myself to pebre: mix of chili, cilantro, tomatoes, and onions.
After lunch we bought cero fish, avocados, strawberries, marmalades, and manjar de leche: a sweet made from milk.
The lady selling the marmalades and the milk-sweet stirred milk in a big iron wok with her wrinkled hands. Maria told me she was eighty. The sweet woman peered into my eyes, held my hands, and told me not to marry a Chilean.
"Son machismos. Male chauvinists."
I told her Indian men are no different.
When she showed me how she was making the manjar (pronounced man-khar) —revolving the milk, heating it on a low flame, and adding sugar slowly — I remembered my mother making mawa, a sweet milk preparation in India.
After shopping in the feria we went home only to keep the groceries. Then we were out again. The two elder sisters went to the cemetery. They wanted to see their mother and a sister who had gone too soon.
Gabriela, Javi, Camilo, and I strolled around. It didn't take us much time to run into a wine exhibition in the streets. We hopped stalls tasting wine and eating free bread with fragrant olive oil (Camilo just got bread).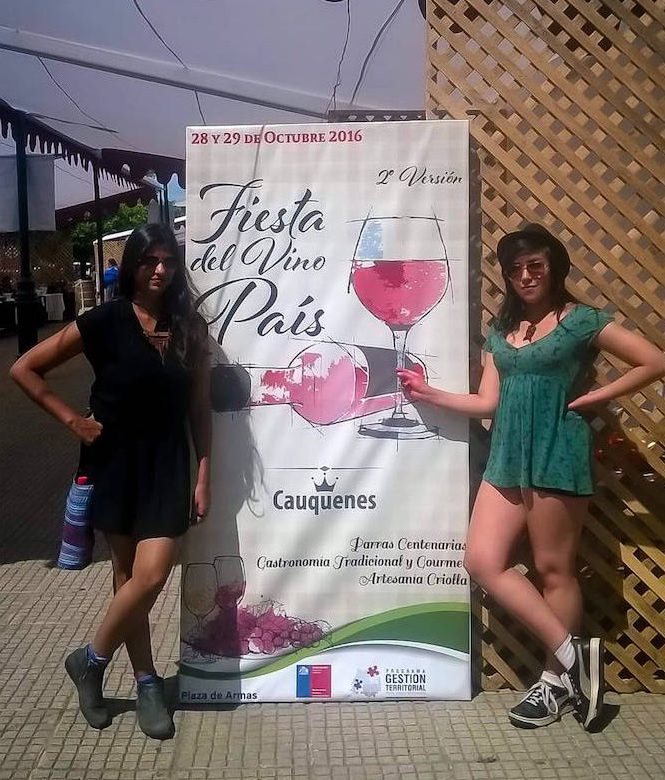 We sprawled on the grass and talked about nothing. The sun was hard on our backs but it felt good. The winter had been long and rainy.
Soon enough the sisters returned. I was surprised when they said we were going for more wine.
"Where?"
"Just come," Maria said.
We walked to a shop. It was one of the most pleasant and the strangest experience.
The wine shop was like an Indian grocery store. Tucked away in some streets to which I could never find my way again. But instead of vegetables, flour, and biscuits, we found wine and other hard drinks there. The shop was grimy and dingy, but not so small. A thick lady ran it. I could not say for sure if her eyes were open or close.
"One glass each." The eldest, Maria spoke.
The lady poured shiny red wine out of tin canisters straight into the glasses.
That big glass of wine went down faster than I had expected. Customers poured in throughout, dropping by for a quick drink, probably leaving to attend a family outing or a boring bank chore.
We went around town again. Shopped some more. And dropped by in the wine exhibition to drink from the stalls we hadn't visited before. Then back to drinking two big glasses of the thick lady's wine.
"Finish quickly. There's more." The middle sister slurred.
Maria, now having drunk three big cups of the strong wine, started mumbling.
I played with a cute baby boy who had come to the shop with her mother. Wasn't it strange a mother had brought her infant to an alcohol store that stunk of, you know, alcohol? I had many questions.
The mother was very nice to me. And the thick lady didn't accept money for almost twelve big cups of wine. My perspective about bringing a child to the alcohol shop had started to shift. The store seemed like the best place to hang out in town.
The long walk home began. Tipsy-topsy we swirled. Maria maybe had had more than us for she was calling out to bus drivers, pedestrians, and all of us. Somewhere I have a shaky image of being in a cake shop. Later I was told we had bought cake and a blueberry pie for Javi's birthday. It was the next day.
At home, everyone threw themselves on the bed. Conversations about boyfriends, drinking, and family began.
Maria talked about her deceased sister and estranged brother. She wept. I lay down next to her and wrapped her in my arms.
But the next moment I remember I was opening up a pack of potato chips. I had carried some snacks to share with the family.
We weren't in their countryside home yet. Until then we were in another home they were building in Cauquenes town.
A few hours later we started our journey to the country home. We stood on the road asking for lifts. No one took us in. Maria was still shouting so I wouldn't blame them. Munching chips we walked and waited and waited and walked.
Somewhere close by we visited the house of their aunt. Guess what I found. A tree of lokat, a sour-sweet yellow tropical fruit we have in India. I munched many. Finally their cousin Isabella dropped us in her car. On the drive, Maria teased Isabella's pretty daughter about a boy she was chatting with. The daughter sing-songed tia, tia (aunt).
Love, leg-pulling, and loitering always flourished together in Chile.
Also Read: Quick travel tips for Chile – a 10-minute read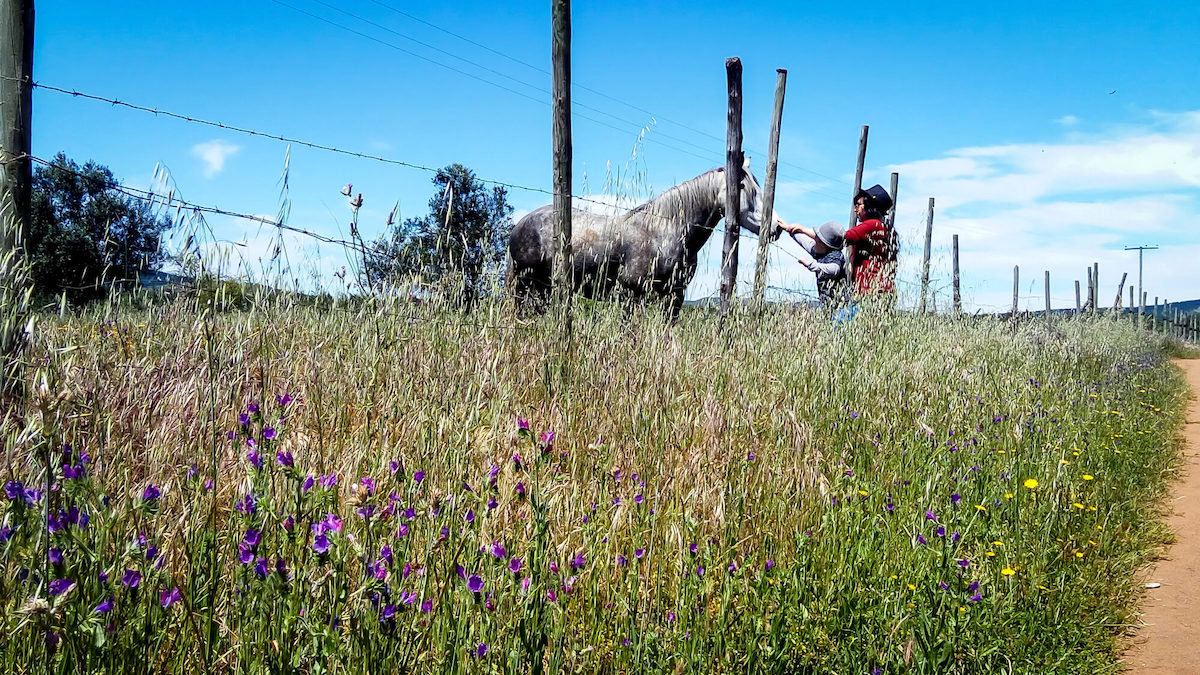 By the time we reached the country, I was cold. While all us children (yeah right) napped on one bed, the sisters prepared once (pronounced on-say). I had started appreciating the Chilean custom of skipping a full dinner to eat an early once. It was mostly leftover food, bread, cheese, ham, eggs, tomatoes, avocados, tea or wine, and so on.
I don't know for how long I was out. When I woke up I dragged myself out of the bed and carried myself to the kitchen. Maria was grating a small orange carrot into a big metal dish.
"I'm cooking the cero fish we bought in the morning. Let's eat."
We sat down around a round table. Meals around Maria weren't bland as she always kept whole green and red tiny chilies on the table (and nibbled on them like a squirrel).
In the next three days, we repeated that meal three more times while I browsed through pictures of Diwali food from back home. My mouth salivated when I saw plates of deep-fried pooris with a potato-tomato curry, the sweet and sour pumpkin, yogurt raita, pickle, and kheer(rice pudding).
I gulped down many cups of herbal tea over the long conversation.
Most Chileans thought of India as nothing more than the cliched things they had seen on television. Snakes. Dowry. Rat-ridden temples. Slums. Child labor. Dirty Ganga. Colorful clothes. Festivals. Population. The custom of sati. And so on.
I shouldn't have been surprised because only the most eye-catching information gets out. Who would want to see our engineering colleges, metros, and rooftop gardens? Our rat-ridden temples make the most exotic Discovery weekly but not that we take our slippers off before we enter our homes. Snakes roam our gardens but not many know Indians consider them sacred to protect them from being killed. It's also the same country to which foreigners flock in millions to hike and camp in the jungles. We have slums, child labor, dowry, and population but excuse us for getting independence just seventy years ago.
Ganga is dirty but what about eating pig's blood sausages for lunch (sorry but I found the meal extremely disconcerting)? We had/have sati. But are you telling me India is the only country where circumstances gave rise to ridiculous customs destroying even more lives?
The hardest part was that most Chileans were sure what they knew was true (like the rest of the human race).
Even the elder sisters wanted to know more about what they had watched on television. But out of the two, Maria's remarks felt like darts. According to her, we were all visiting temples spilling rats and then eating the food rats had nibbled. Everything must be filthy in India. Girls must be getting married way too soon and making a lot of babies. And all children must be making glass bangles in factories. I would be picking up a glass of wine and she would say it was not India where we didn't have anything to drink, and that they had wine.
I didn't know how I could shove away their doubts without feeling insulted. I'm embarrassed for some Indian customs and realities even though they are not my fault. When I do something differently I'm a drop in the ocean.
Part of my embarrassment was real and that was why their comments hurt so much.
But which country doesn't have its weird customs and problems? Like some Chileans drinking until they fall on their independence day? Or talking in their native language (Spanish) even when they can chat in English around guests who can't speak their language? Or inviting someone home for the first time and speaking about them having sex with whosoever in the room and laughing? (Gabby and her sisters did none of those things.)
I don't hold these things against the people of Chile. But on many occasions I found compassion missing.
Merriam Webster describes racism as, "a belief that race is a fundamental determinant of human traits and capacities and that racial differences produce an inherent superiority of a particular race."
I find it hard to admit but I did feel racism in Chile. But what do you do when you are already in those people's homes who make comments on you but also love you and take you in and later realize their mistakes and amend them and apologize? They were just reacting to someone different with their bag of prejudices without wanting to be hurtful.
What do you do?
Holding shields I replied to questions and narrated incidents and facts in my broken Spanish. I had been learning for two and a half months (everything that helped me learn a new language is here.). But Gabby's sisters spoke very colloquial and slang-filled dialect. They were mostly singing Spanish with words running into each other.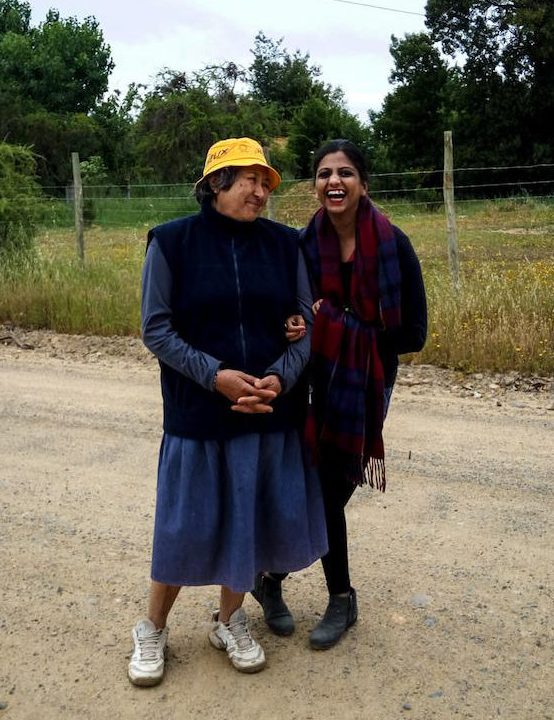 Sprinkling the salsa of language misunderstandings over our cultural differences we enjoyed the evening. When everyone had had enough, we dispersed. It was then that Maria took me to her room at the back of the house. We fetched rosemary from the garden, fed the dogs, and stared at the star-studded sky.
"You know I often see a space station from up here."
I almost didn't believe her. But she was sure. I learned later Chile is one of the best places for stargazing (go to the Atacama desert).
Now I wonder if that night was a dream or it really happened. Stars above us. Maria and me in the dark. Craning our necks to see space stations. Rosemary emanating from our fingers. Trees like shadows in the distance. So far from home. So many differences. But somehow a feeling of comfort slowly sinking in.
We went inside the house. Maria stirred the pot and added more garlic, onions, and rosemary. The blood-red juice from the fish went in too. I was worried she wasn't adding enough flavors.
The next day, I woke up to call-outs to some Pri, Prisca, Prizi, and pretty woman. Of course it was Maria.
It was Javi's birthday. So we cut the cake. Gabby gave her the coffee cup. I had brought her a perfume so I presented that.
And then we all had breakfast. Lots of pan (bread) with lots of cheese and avocados. The families in Chile eat as we do in India. A table full of food. Everyone sitting around. Chatting. Eating. Taking their time.
But unlike Indians, they drink wine, talk freely, and laugh a lot more.
After the food I tried calling home many times but in that countryside phone signals were weak. I got connected once or twice only to hear the broken voices of my parents from the other side. They couldn't hear me well either. They had been upset with me and our differences seemed even bigger as we tried synchronizing over fluctuating signals. I gave up trying once I had told them I was fine and I was with a family and I will call later.
My anxiety of separation from my family was soothed only by the beautiful countryside. Imagine rolling neon pastures and farms studded with apple, cherry, and pine trees. Wooden homes and huts in between. Sheep and horses here and there. Smoke coming out of chimneys.
The sisters wanted to go to visit an old lady. Maria suggested taking a shortcut to the house. We went through houses of other people, their fields, and iron fences. While getting under one fence I almost cut my forehead. Some pine trees were so stooped to the ground we had to crawl under them. It could have been only Maria's idea. What a journey!
In the front yard of the old wooden house, we were all served small glasses of strong wine. We chatted and played with the puppies, dogs, kittens, cats, chickens, chicks, and turkeys. Camilo hugged a puppy and wouldn't let go.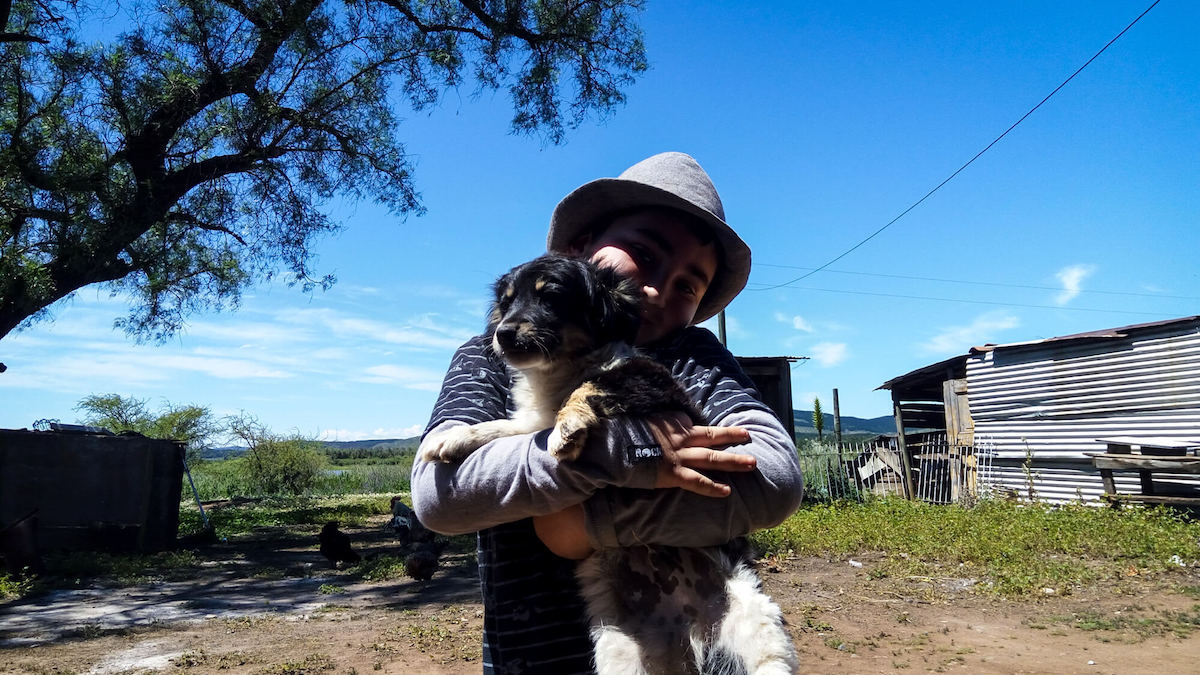 While coming back (on the normal route) Maria plucked red and green chilies from someone's garden. For lunch we had fish with luche (sea algae), potatoes, and salad. We drank wine blended with strawberries.
"Camilo wants to marry you." Maria declared.
All of them were looking at me and the six-year-old Camilo.
"I will marry him any time." I smiled. That kid had sea-blue eyes and looked at you with wonder.
Then we had a lot more wine and went to visit more old ladies. One was ninety-seven and another was ninety-three. Many ancient houses, pots and pans, chickens and horses, dogs and cats, and open yards and gardens filled our day.
We ignored the dirty glasses and the worms and gulped down the wine offered. I was even gifted a bottle of aguardiente: a homemade liquor with seventy percent alcohol.
Finally we walked back home in dark. It was a long walk filled with conversations about snakes, superstitions, and spirits. Once home we exchanged more stories of India and Chile. Soon we realized the similarities in our cultures and histories. Chileans also pray to natural powers, have superstitions, and I forgot the part about snakes.
Maria and I mimicked each other's Spanish. She had been teaching me the worse slang of Chile and I was picking it up quickly. Nothing I said could hurt her but only made her come back with more vigor. We saw the space station again that night and I could not believe it. (these useful Spanish phrases and words for travelers will save you.)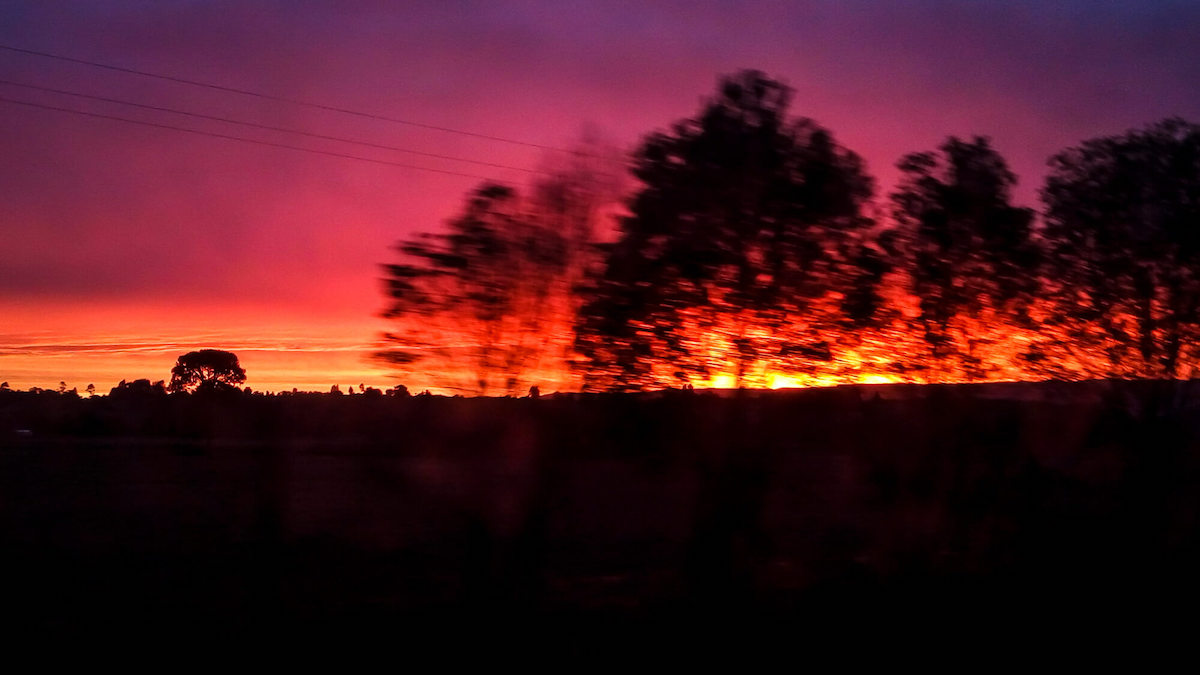 The next day, our third and the last, we heated water in the kettle, mixed it in the water tub, and bathed with it. I told them that was how we bathed in my parent's home in the old times. After the bath a long sunny walk in the garden did me a lot of good.
"For you, for you, and for you." I said as I gifted Maria a pine cone, a bean to Gabby, and some flowers to Javi.
We were planning to go to the nearest beach that day. So we got ready and got out of the house. Now we waited on the street drinking wine with strawberries. We enticed some horses to come and get patted from us, but they knew better. I hid behind Maria. Gabby clicked us. We took selfies and laughed on the road.
When no one gave us a lift we took a bus to the coast.
We hadn't eaten that day. People thronged the empanada shops near the beach like bees flock hives. Every one of the sisters was buying her food. I was also asked to get my own empanada.
The empanadas were tiny but as everyone was getting only one I also got one prawn one. Later I felt so stupid for not getting more even though I was starving. I had also wanted to pee for a long time. When no one joined me, I got up and found one pay-and-go toilet. The sisters were surprised I was paying for the toilet.
After the bathroom business, I went back to buy an empanada. Instead of wishing to be back home with friends where money was never a thing I should have just offered to pay for my food in the beginning. There would have been no confusion.
With everything done the beach looked prettier. We watched the people playing at the beach with their dogs and children. Letting the strong waves crash against them. Children pulled the frightened ones into the water. Dogs fetched the ball. Then the kids threw the ball again. Couples held each other.
We put our feet in the cold water. Then we laid down in the sand.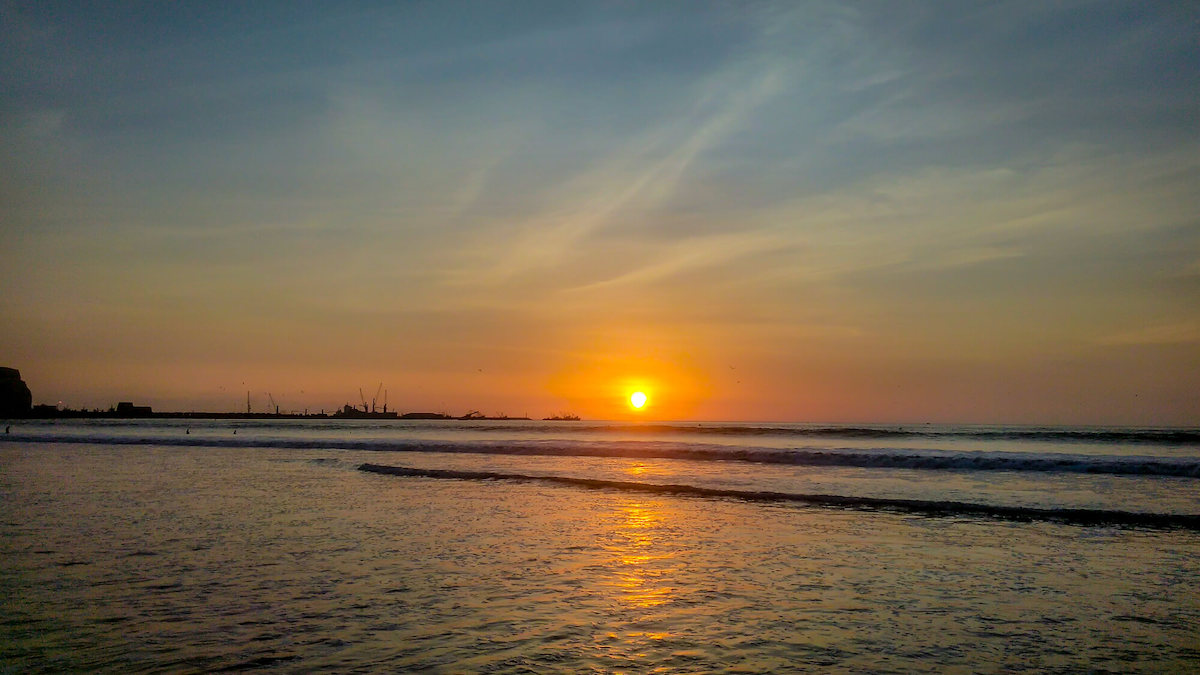 It started raining. And the bus back to the countryside arrived late. We took the bus and arrived just in time for Javi and me to be able to take our next bus back to Chiloe. Gabby was coming later so she was going to bring our bags to Castro. We boarded the cold bus, slowly drifted into sleep, and the words of music intermingled with the experiences of the past few days.
I arrived home early morning and gifted the bottle of aguardiente to my host mother. Then I retreated into my room. I had returned with experiences that had enriched me but had also made me understand a lot more about Chile and its people.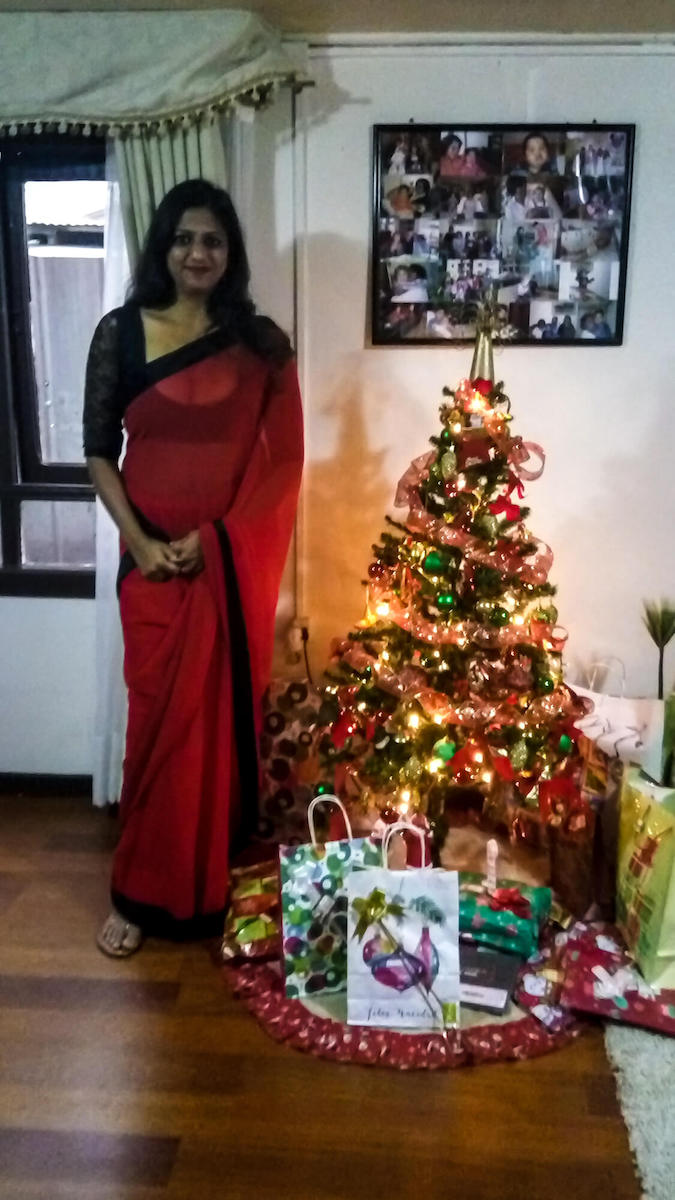 In the next few months, I visited Maria's house in Santiago a couple of times. Together we visited markets, took metros, hopped on buses, cooked Indian food and Chilean fish, stole chilies and vegetables from her neighborhood, drank cans of wine with her neighbor girlfriend, and rode Maria's bicycle at night. The old drunkard garbage seller near her house became the epicenter of our adult jokes. We also jumped in Maria's yard with mouths open to reach the green grapes hanging above our heads. She introduced me to everyone and I almost started getting used to her dogs and chickens all the time in the kitchen. (I also got robbed in Santiago.)
Maria even let me sleep in the room upstairs where her deceased sister had slept. I wouldn't forget how she had told me she wouldn't let anyone else up there. But I was allowed to do whatever. And I was more than thankful.
Over my nine-months travelling around South America, Maria would not only keep her house open for me but became angry when I didn't visit her for long enough. At the end of my trip, I went to her house again. But that time I could only stay for two days. She wanted to take me to the airport on a bus. I kept resisting. I didn't want to trouble her.
She didn't drop me. I knew she couldn't find the strength to say goodbye at the airport. After all they are known to be cruel for nothing.
On my last afternoon at her house, we had a big lunch and drank a lot of wine. She gifted me some to bring back to my parents. I remember hugging her before getting into the taxi and feeling this wave of affection, loss, and separation sweep over me.
Once I was on the plane I cried and cried.
Although I had found some moments very hard with Maria, she had been really sweet to me. She gave me a home in a different country and let me live there as if it was mine.
I admired her. She never married nor had children because she didn't want to. She was living in Santiago in her house. Instead of being sad over anything she chose to smile, laugh, dance, and tease others.
It was only when I returned to India and thought about my trip and the awesome experiences I understood she wasn't being a racist or rude.  She was just being scared and judgmental of the unknown. Sometimes people are also trying to prove they are better because others' identities threaten them.
In her long flowing dress tucked close to her body by an apron, Maria was not more than a little girl who was curious about the life of this girl from the other side of the world. And later we both realized that she needed to soften her questions and fill them with curiosity and I needed to take everything with a pinch of salt knowing she didn't want to hurt or disrespect me. And that's what we do know.
I'm glad I know this cool person of Chile, a role model, a woman of determination, but more importantly, of fun and frolic. I keep going back to her for inspiration. Whenever I call she tells me she has left some grapes on the vines in her house and wine in the barrels. I think of the spices I will buy for her, meals I will cook, and stars we will gaze at together. Soon enough.
Cheers to some more bicycle rides.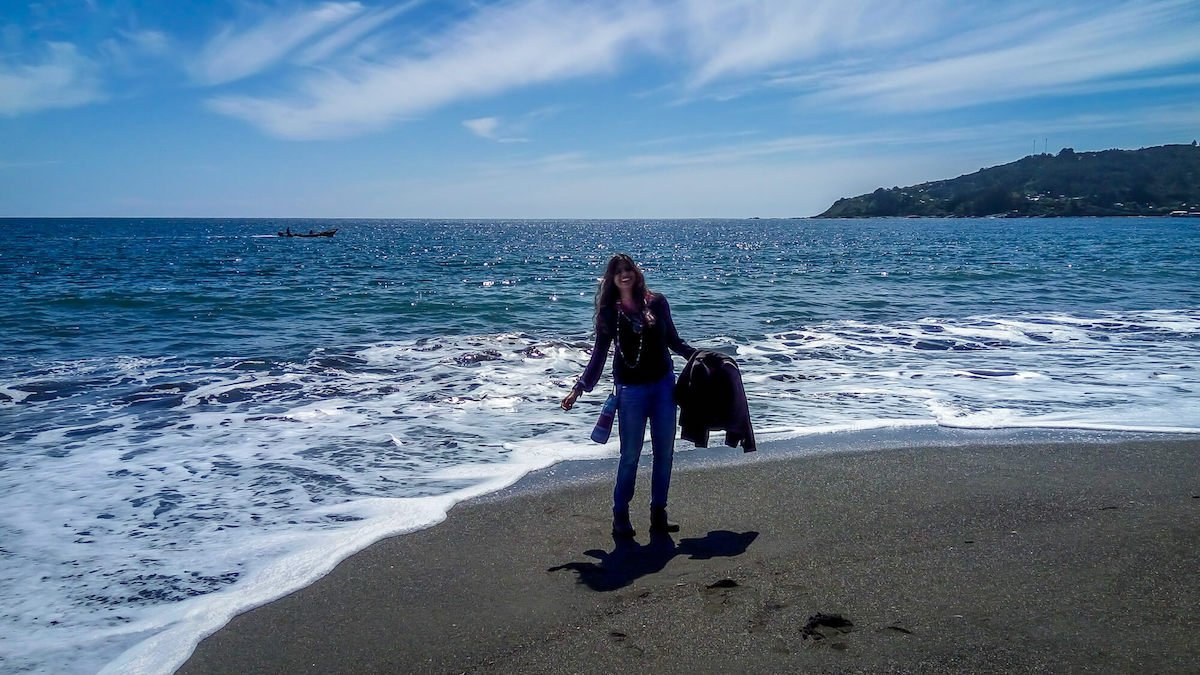 Gaby: Thank you, Gabriela, for bringing me to your home, letting me be a part of your family, tolerating my nonsense, and still being kind to me. Everything I had said in this memoir is amongst friends. I didn't want to hurt you or disrespect anyone. So please don't feel bad.
This note is to all Chileans who may feel disrespected because I questioned some Chilean customs. Before you feel hurt remember I spent seven months in your country and wept like a child when I had to leave. Some of my best friends are Chileans and what I would not give to go back right now and hug them.
Thank you for being you and for letting me see your beautiful land and people.
Hasta la vista. Que disfruten.
Please note: I've changed the name of the people in the story to give anonymity. I understand some pictures may show who they are but I've chosen the more obscure ones.
If you have wanted to share one story from this country you really loved, which one would it be? Tell me in the comments.
*****
Donate to keep me going!
For five years, I've read and wrote day and night to keep On My Canvas - my sustenance and life's focal point - going. Everything here and my weekly newsletter "Looking Inwards" is free. No ads. No sponsorships. If you've had some good moments reading my posts or felt hopeful on a lonely day, please consider making a one-time or a consistent donation. I'll really appreciate it (You can cancel anytime).
*****
Want similar inspiration and ideas in your inbox? Subscribe to my free weekly newsletter "Looking Inwards"!