Why Tattapani Village in Mandi District (Himachal Pradesh) is in Serious Need of Development
We first heard about Tattapani village when we arrived in Mandi District. After staying in Shimla villages for two months, we drove to Pangna village of Mandi, then to Chindi, hiked to Shikari Devi temple and Kamru Nag, explored around, and are now staying in a small highway village near Karsog. 
Tatapani — literally meaning hot water — was once an important village for not just Mandi people but for all Himachal folks. Located 52 km from Shimla, 120 km from Mandi, and 45 km from Karsog, Tatta Paani was visited by devotees on every Makar Sakranti festival in hundreds of thousands of numbers (I can tell by old Tattapani images). The religious villagers used to bathe in the village's natural hot water springs rich in Sulphur. (Natural hot springs remind me of Manikaran village in Parvati.)
Tattapaani is located on the banks of the invincible Sutlej river. The Tattapani hot water springs would magically rise out of water when the river levels were low and submerge as the water in Sutlej rose. People around me tell me they used to remove the sand from the Sutlej bank and the hot sulfur-rich water would ooze out. But the chilly water from the Sutlej had to be mixed with the hot springs to bathe in it.
Devotees also used to make khichdi (rice-dal mix), bathe with their entire families, and do tula dan. Tula dan is an old concept still followed by many in which the weight of a human being is balanced with the commodities she wants to offer to the god. People who believed their stars were against them would weigh themselves against coal, iron, and other goods. The stuff was later thrown in the Sutlej. This balancing and donating practice were also common amongst the kings of ancient India.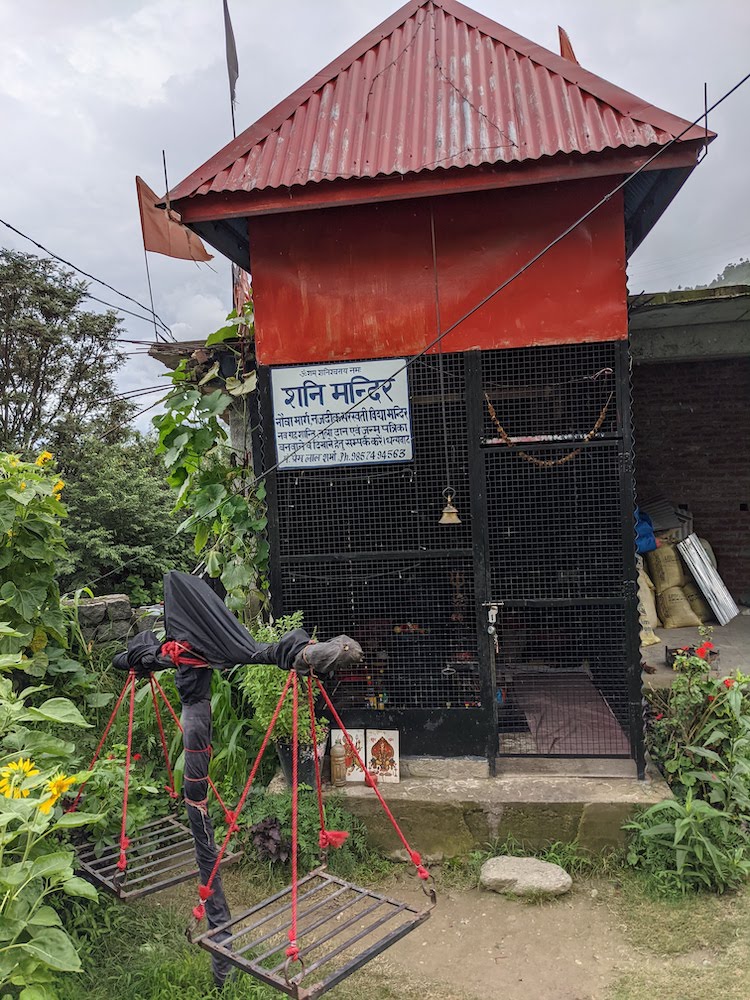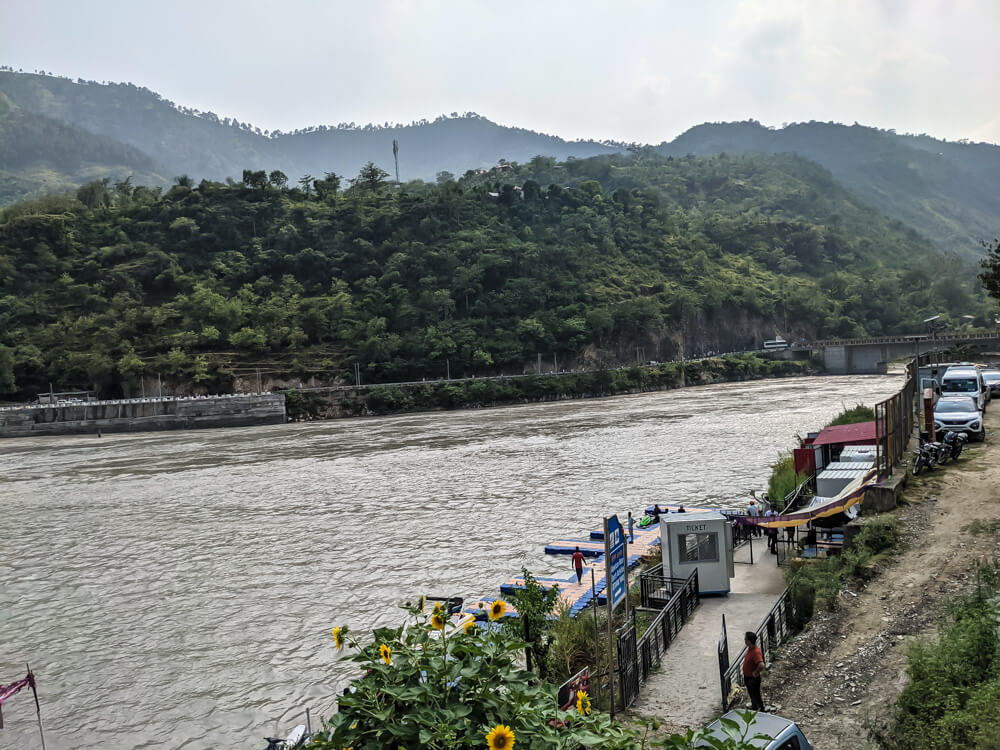 My host iterates an interesting story about the hot springs of Tattapani. She said once god Krishna arrived at the Tata Pani village. He had been walking through the valley. At Tatta Pani he realized his towel still hung wet from his shoulder. So he squeezed it to take as much water out. Where the water drops fell, the Tattapani hot springs were formed.
Now locals say Tatta Paani has lost its charm. After the Kol Dam was built on the Sutlej 130 km from Tattapani, hot water springs submerged in the dam water. At one point the situation got so bad that Tatapani would be filled with the dam water. Even the bridge to Tata Pani would have a lot of water on it. The hot springs of Tatta Pani were lost.
Later on due to local resistance, authorities brought out the hot water using bore wells. I didn't see the public baths where the water has been pulled out into a pool but a few people told me it is there. The hotel Hot Springs Tattapani has a small hot water common pool where they mix the sulfur-rich springs with cold water to bring it to a tolerable temperature. But when the Tatapaani Hot springs hotel staff told me they charge 400 rupees for half an hour of bathing time, we decided to not go.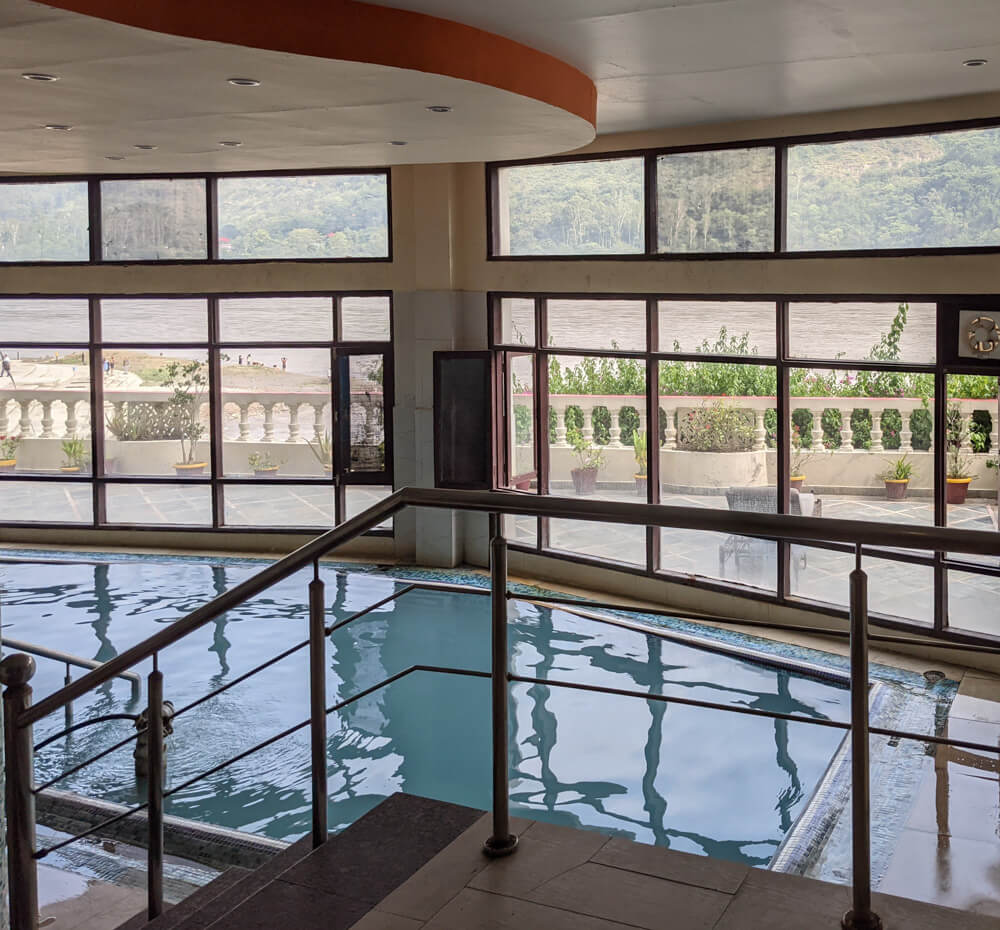 I mean really? I would rather go back to find the public hot spring baths in Tatta Pani or travel back to Manikaran to jump in the temple hot pools there.
At an altitude of barely 700 meters, Tatapani village gets considerably hot in the summer. I visited the village in the month of July and felt scorched. That day we had had a good breakfast of parathas at the Mamleshwar hotel in Chindi. Our holiday week in which we had decided to keep our laptops aside and only travel had begun.
On our way from Chindi to Tattapani, we stopped at a dhaba. That was the only dhaba in Himachal Pradesh that told us they serve limited meals consisting of rajma, chana, kadhi, chapatis. No refilling of curries with a thali of 60 rupees and so and so. I cannot tell you what they said because I was so confused. You can't take more, that's the rule.
We downed two cups of tea and bought two packets of Lays, Chile Limon flavor. You don't get that one easily.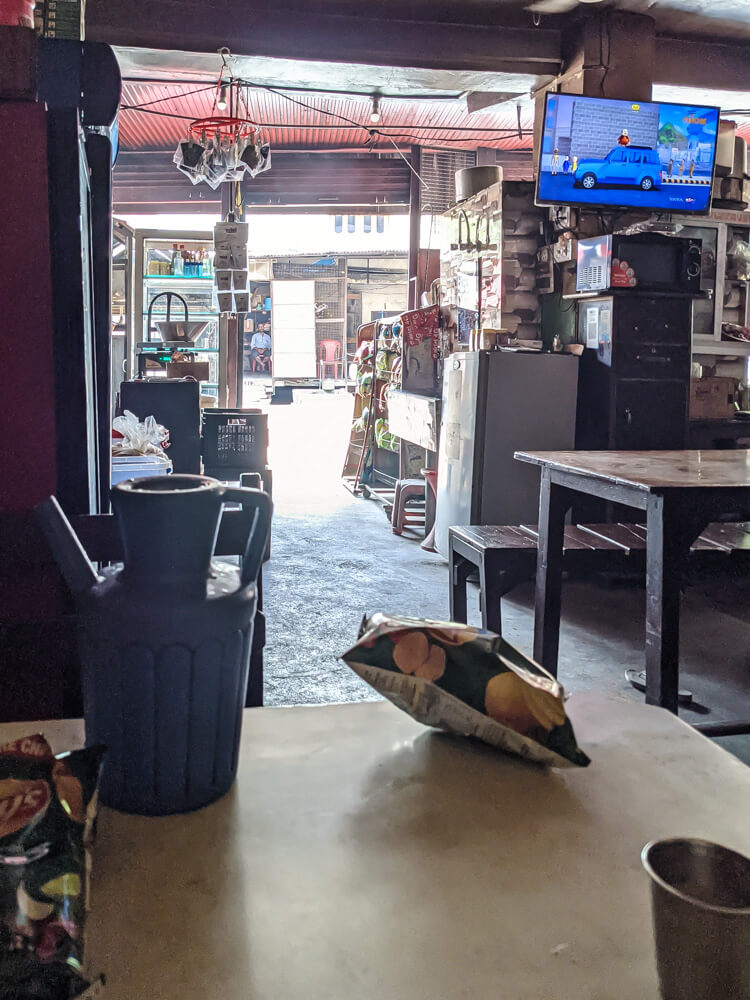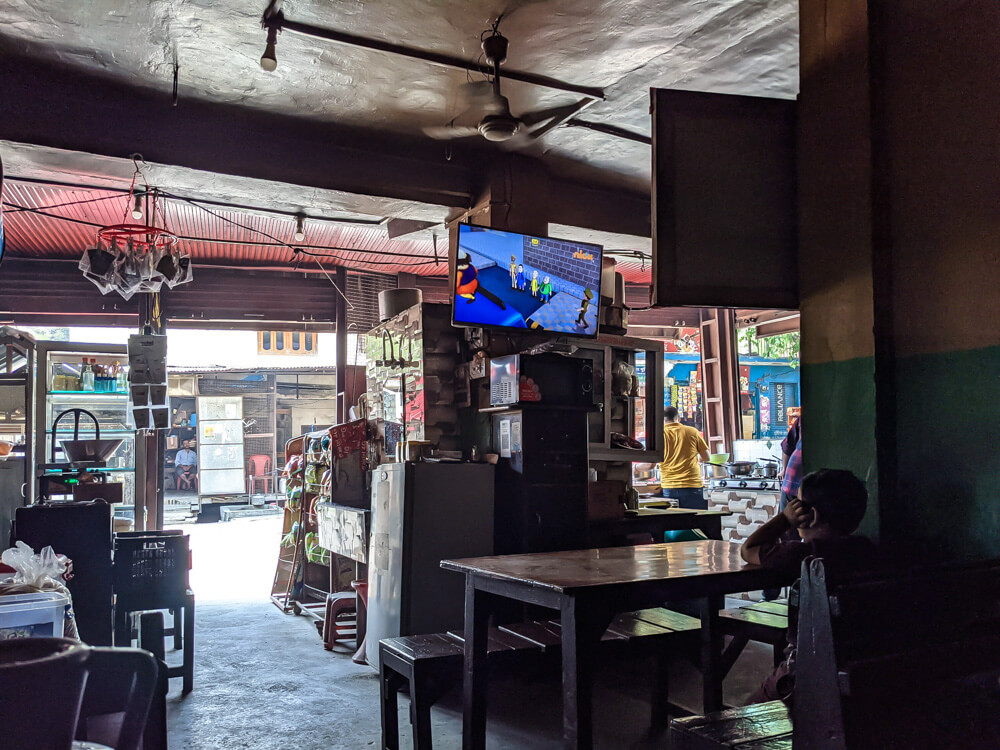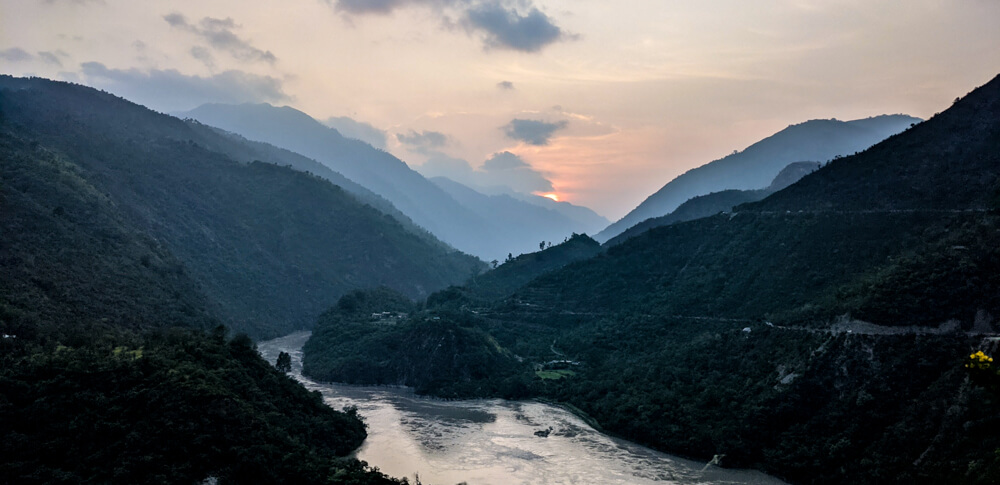 The 40-km drive from Chindi to Tatapani took us about two hours (including the dhaba time). The Shimla-Tattapaani-Mandi road — also known as State Highway 13 — was pretty narrow at times and curled at the edge of the mountain throughout.
Sun shone brightly at that afternoon hour. As we crossed the bridge, we saw the Tattapaani village sprawled on the Sutlej banks. The village consisted of a few tall buildings, a temple, and other smaller homes. Behind Tatta Paani, deodar-filled hills of the Himalayas rose. And in the front, a muddy Sutlej seemed resting calmly.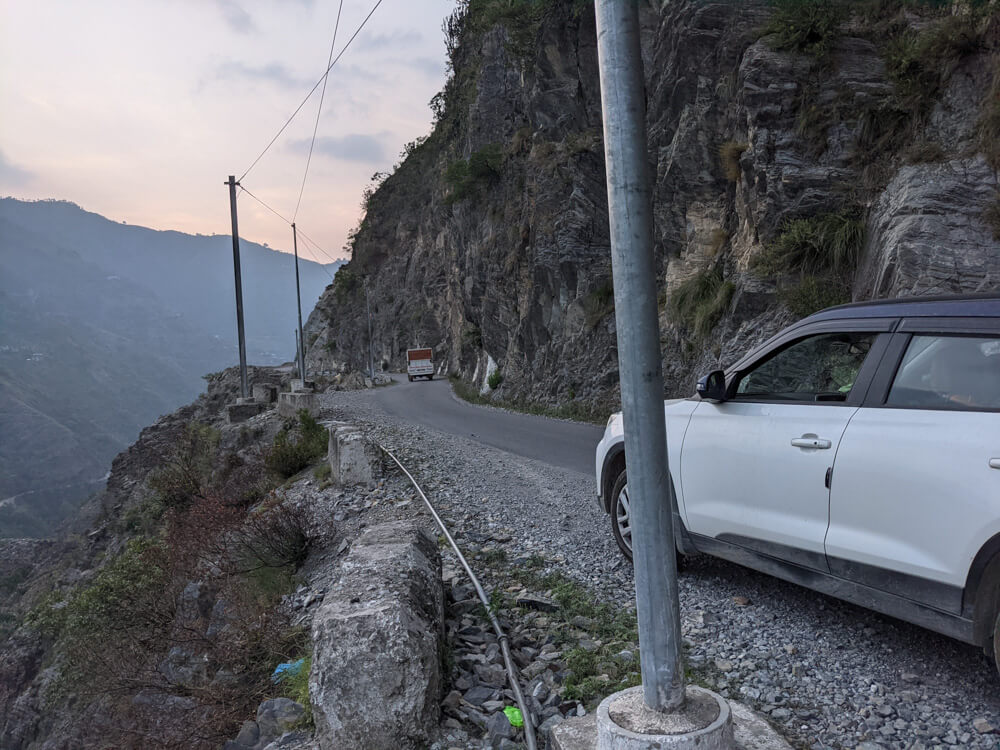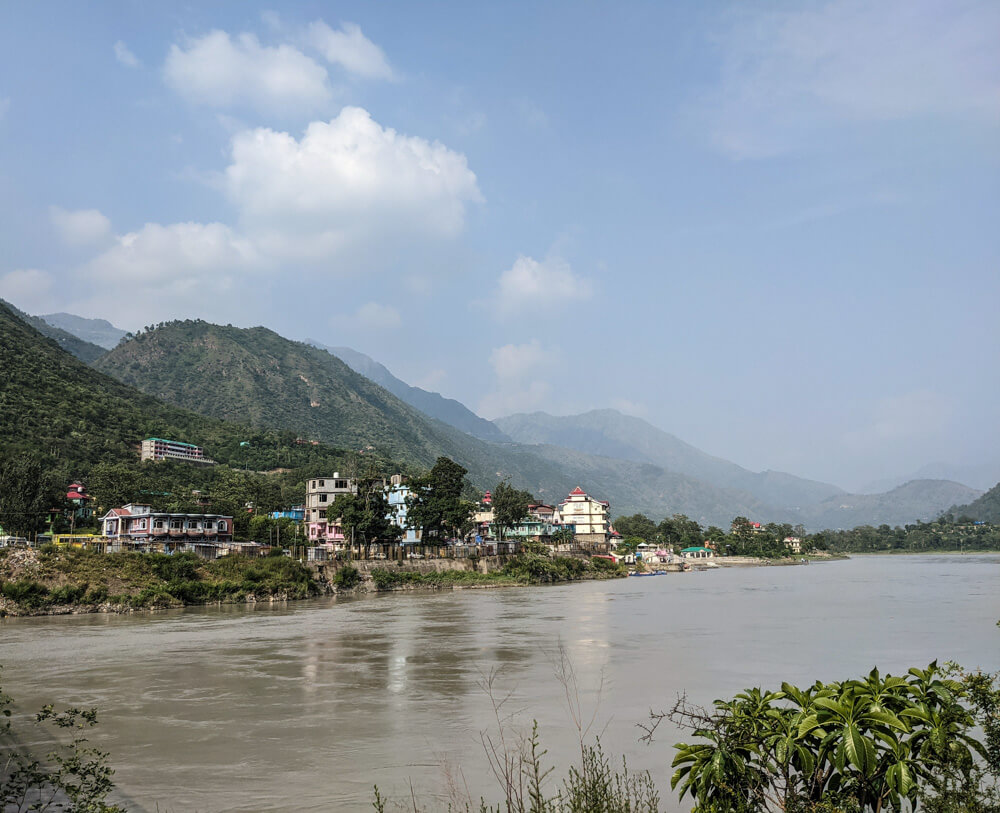 The village streets were fringed with homes, small shops, and dhabas. Like in every other village in Himachal, locals stared at us out of curiosity. Our Karnataka car plate number doesn't help either. Who would come from that far to see our Himachal, people of Himachal wonder often. 
Unlike the rest of the time, we wanted to sit at a nice restaurant and have fish and beer. That's all. The last couple of days had been tough due to some personal reasons. But none of the shops or dhabas looked promising for what we needed. Reluctantly we headed to Hotel Hot Springs. I was sure we would get fish and beer there. But the place is completely vegetarian (such a good thing for me on most days) and doesn't serve beer. 
But it is the kind of hot travel day when you sit in the shade, drink some cold beer, eat fish and chips, and watch the muddy river shining in glory? We looked at each other wondering.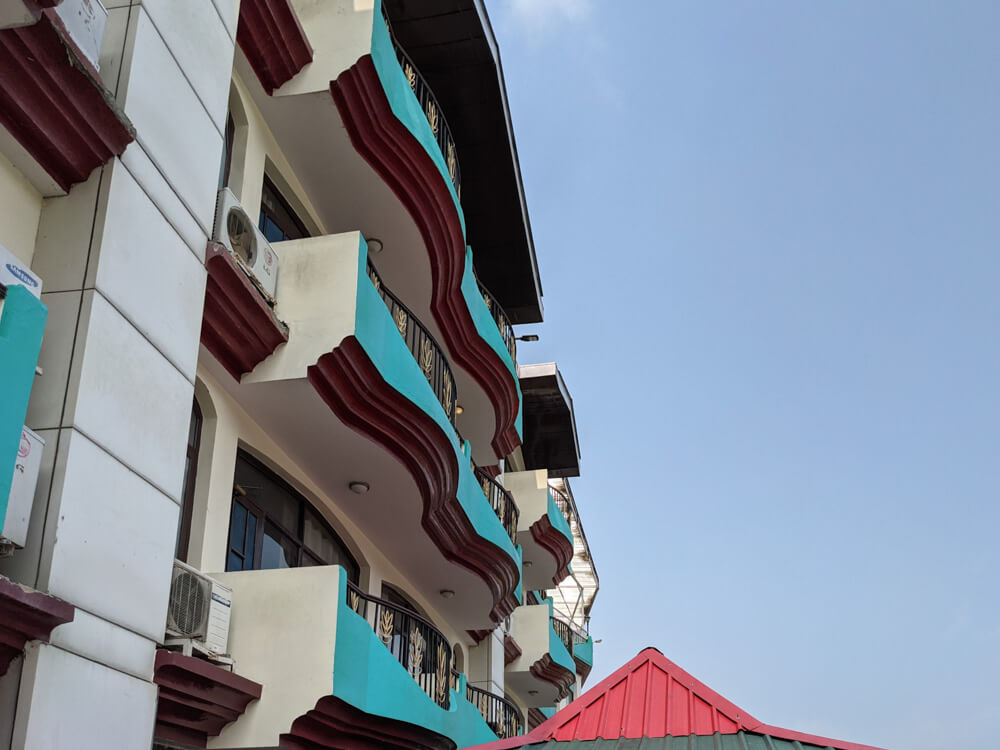 After clicking a few pictures and admiring the enthusiasts who rode the water scooters on the shining Sutlej in such heat, we left. 
I had an idea. We went to the local wine shop and bought two Magnum for 220 rupees each. And then we drove in our car looking for riverside places to drink the beer.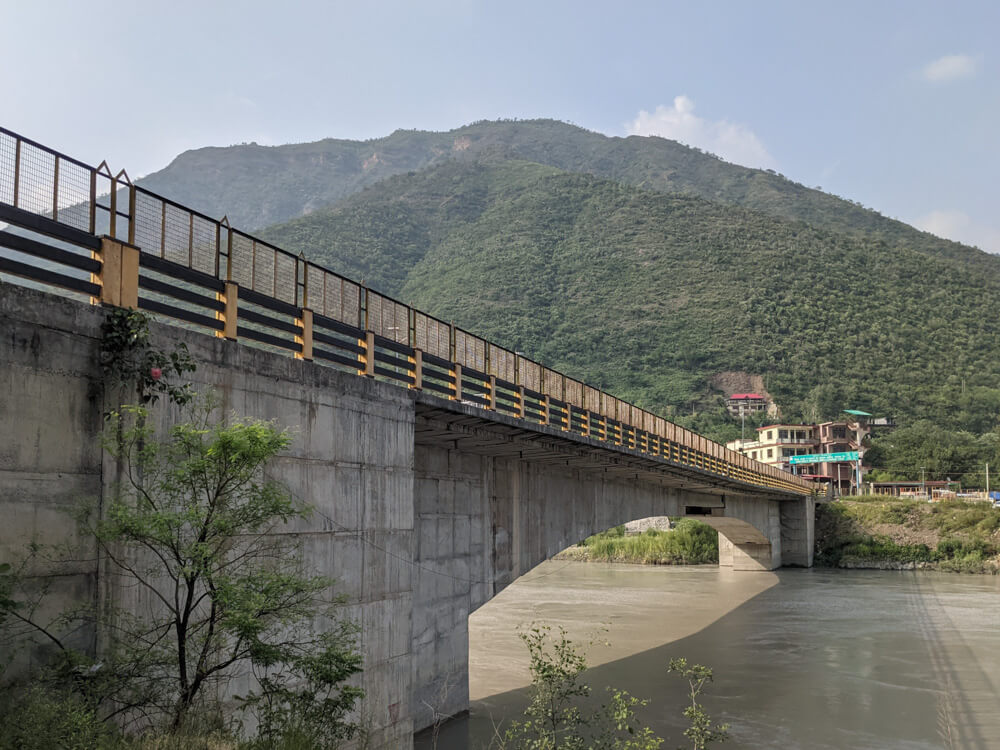 Under the bridge, the river bank was filled with plastic and garbage. Now I had another idea. We crossed the bridge and parked our car on the road next to the river. It was the wide State Highway 13. Cars went by and we opened our first bottle. Along with Chile Limon the chilled beer tasted a bit too good. Also because we hadn't had beer for a while. 
Whenever a car would go by we would lower our bottle under the dashboard. Don't worry. We weren't going to drive after drinking. 
Please note: Do not drink and drive. If you end up drinking beer in Tatapani, first leave your car, then drink, and later go.
The Sutlej bellowed in front, cutting through the mountains. We watched the boat full of tourists cruising over the river. Mountains towered on all sides.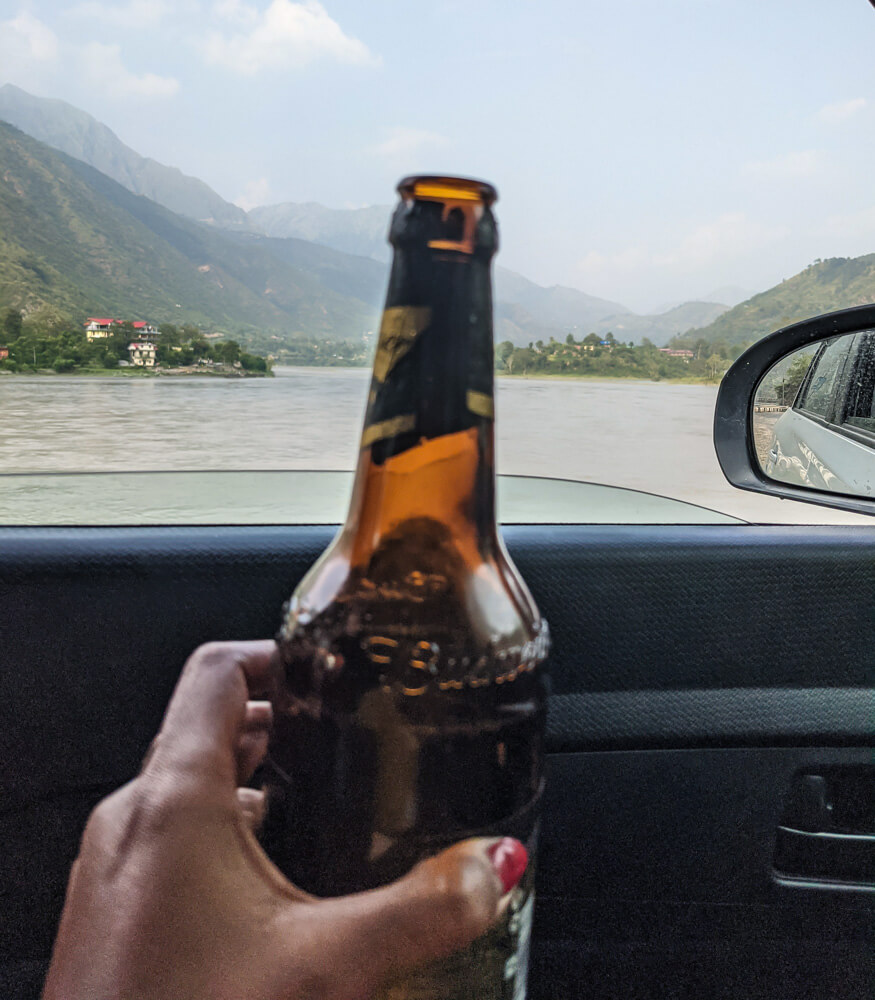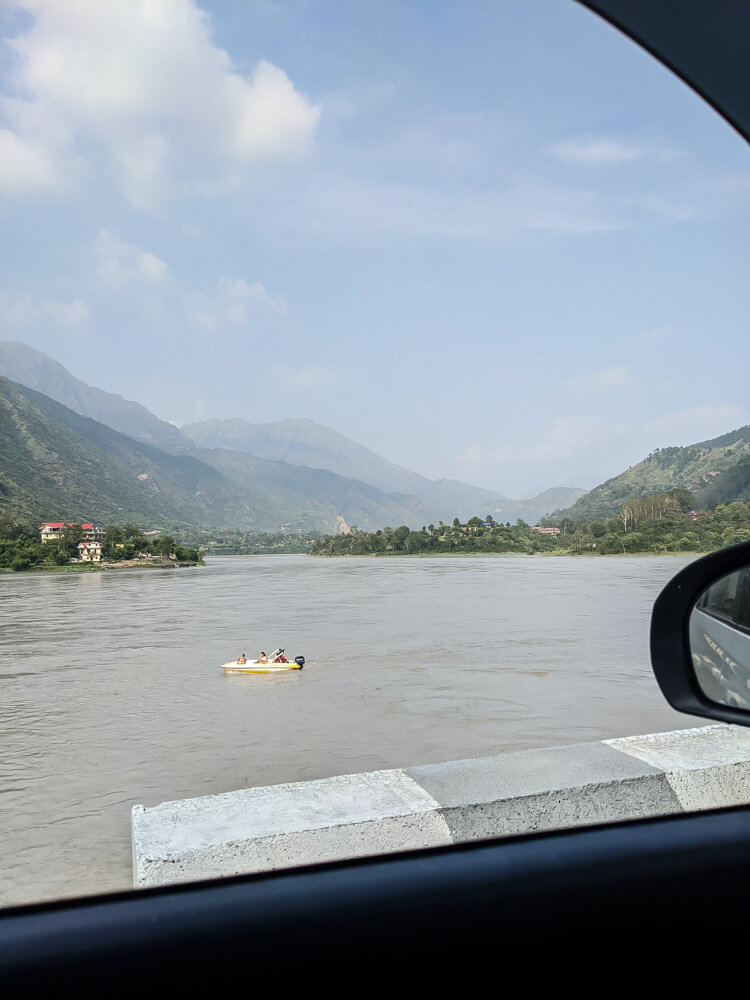 Seeing the boats sail along the river, we thought of going for a boat ride too. Both our beers were over now. Leaving our car on the side, we walked towards the Tattapani Hot Springs hotel again. Underneath the hotel went the boats. 
The boat costs about 1700-2000 rupees for a 10-12 minute ride. We chuckled at the pricing and just walked to the Sutlej river bank to sit.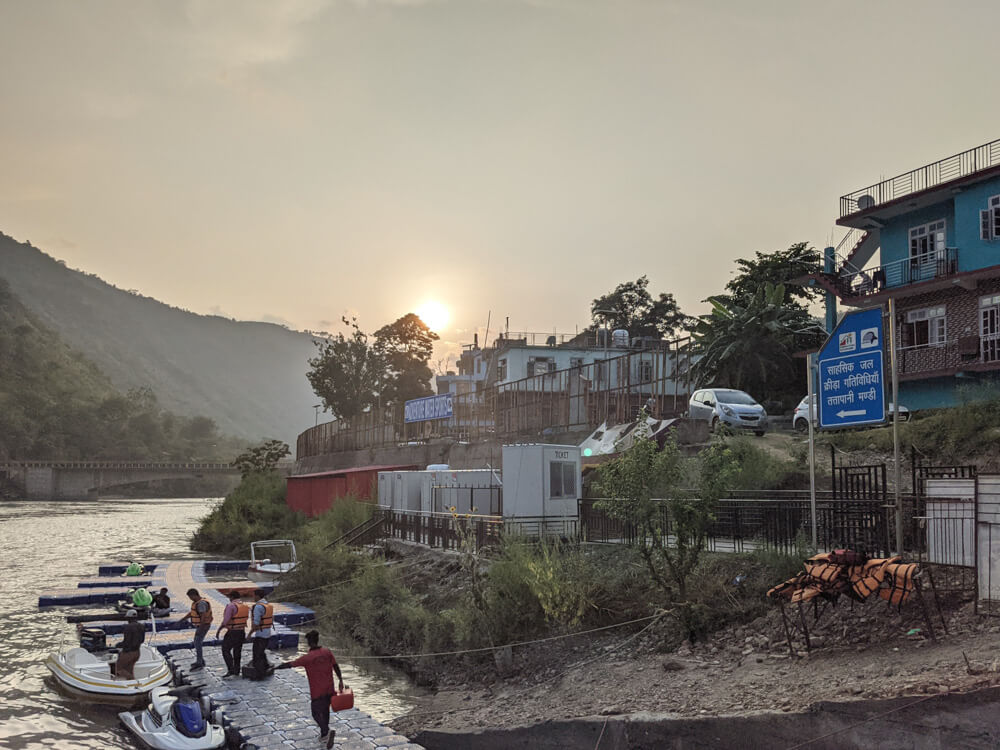 Given the construction work going on, I could see a promenade being constructed at the bank. The river shore wasn't the most beautiful thing. Garbage lay there at a distance. Neither was there any fine dry sand to sit on nor clean steps to rest a bit. Everything was in a dilapidated condition. 
The river was of course gorgeous. And seeing the wetness of the bank we could guess how the water levels of the Sutlej rises. Our hosts earlier in Gagal village near Mashobra had also warned us not to go near the Sutlej at Tatapani. "The river takes away people," they had said.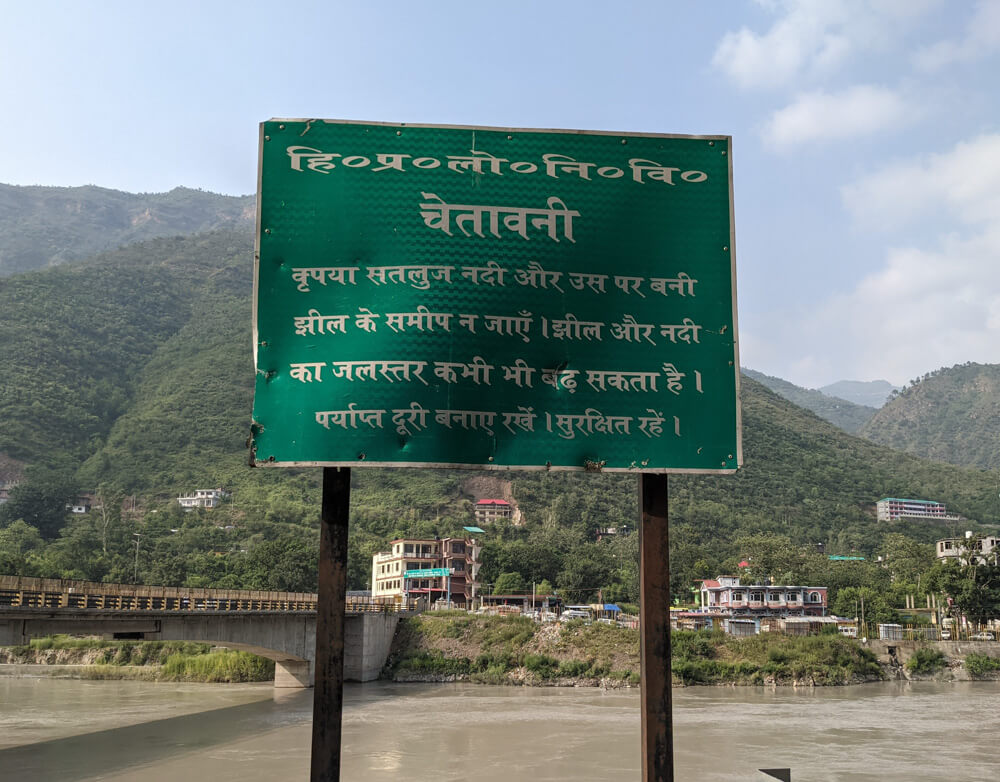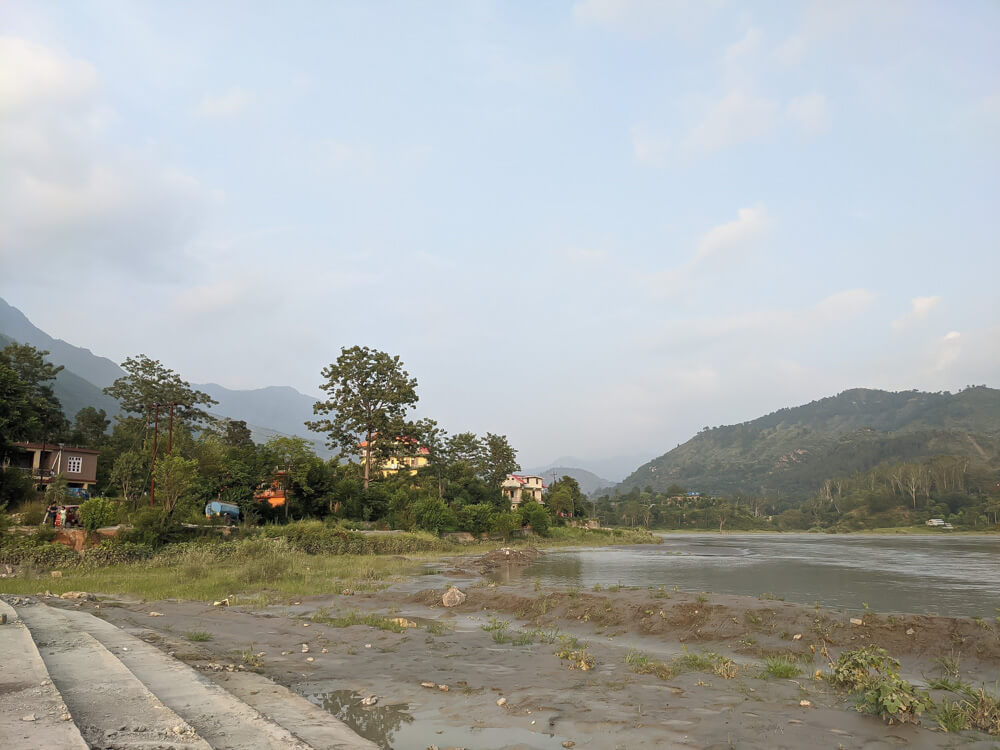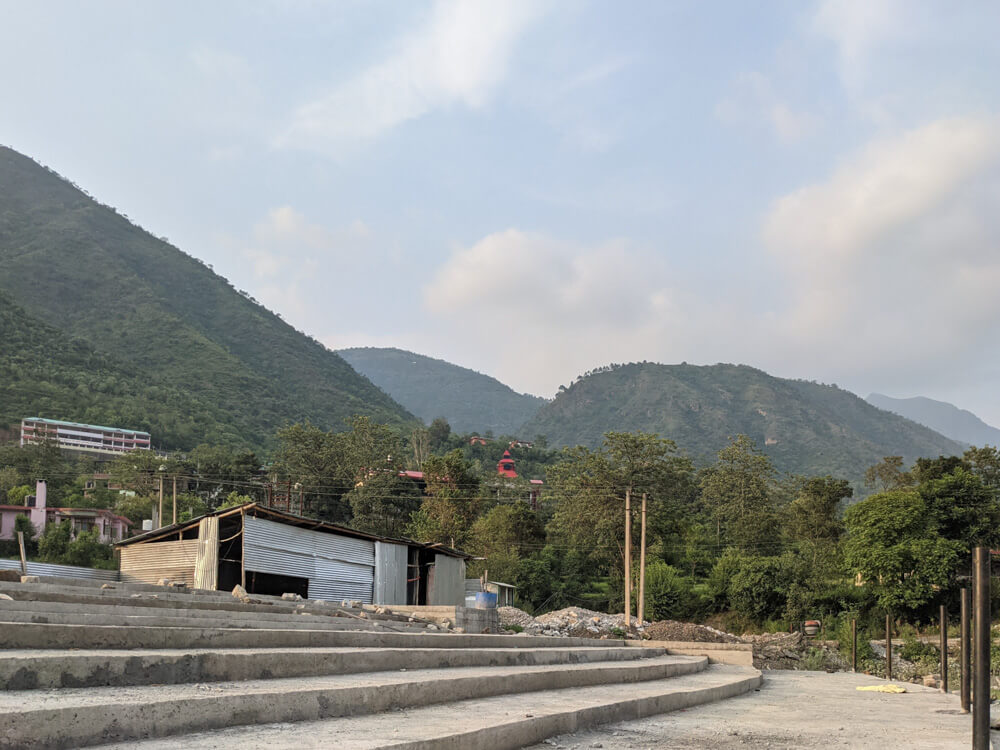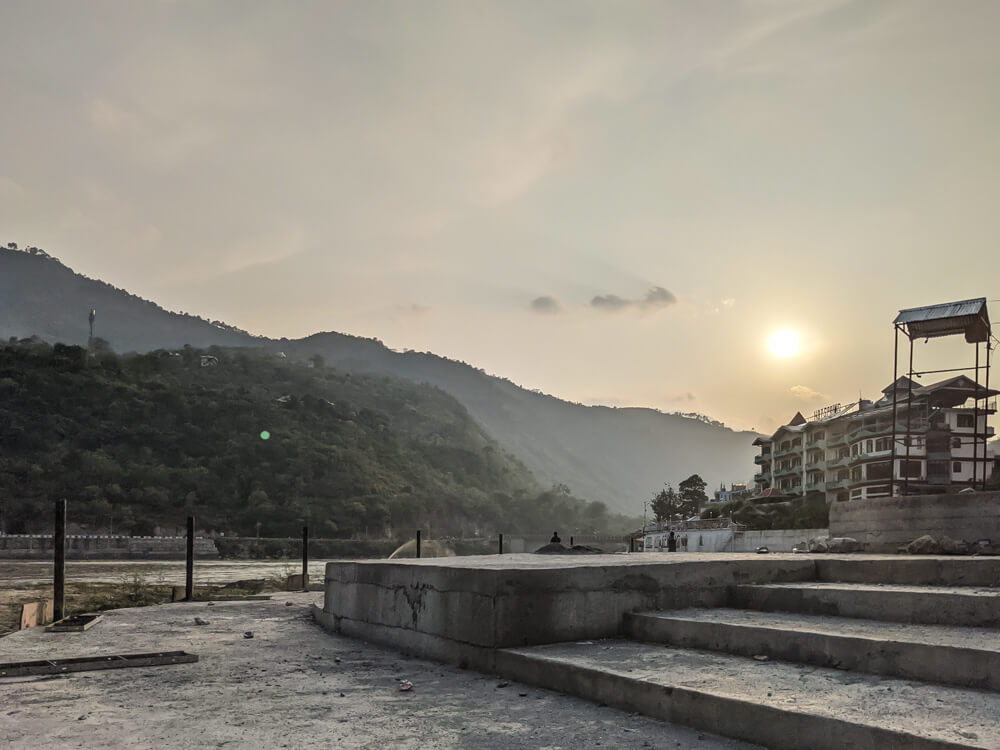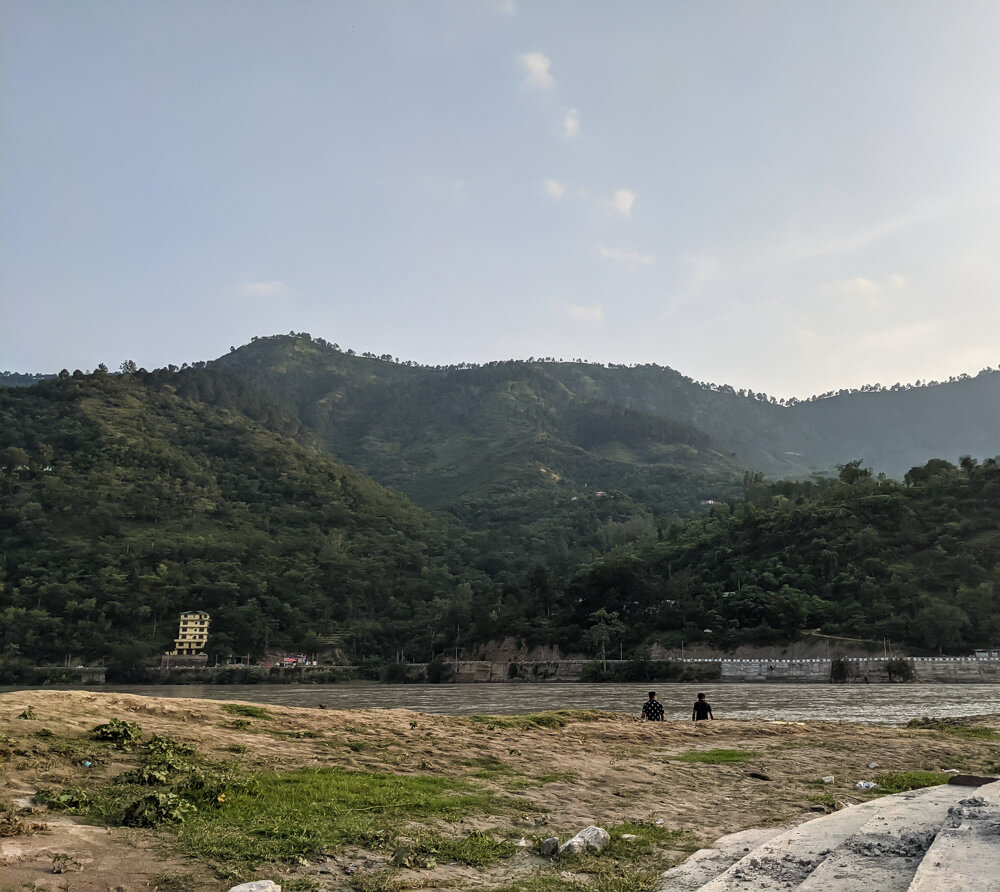 After sitting for a while we returned to buy more beers. Our plan was to bring the beers to Shikari Devi the next day. We would have drunk while returning from the hike or at some other place where it wasn't considered inauspicious to drink. Soon after we called the DFO office of Shikari for booking one room at the Forest Rest House in Shikari Devi Temple. The room was confirmed, and the DFO us he will inform the required personal. We bought snacks and bananas for the hike. And took out some cash.
So we were going to Shikari, it was decided. You can read my entire guide of walking to Shikari Devi linked above. It was a hell of an experience.
I called a hotel in Tattapani to check if they sold fish. The owner told us about a dhaba near the wine store that makes great fish. When we asked the tiny hotel, he informed us fishing had been paused until August 15 as it was breeding time. All plans for fish dropped for a long time.
Soon we were on the road to Hotel Mamleshwar Chindi. Ordering some mushrooms and chapatis, we slowed down into the day. It was a great night's sleep.
One day I will find a nice place in Tattapani where I don't have to time my stay in the pool and pay 400 rupees. Until then, Tatapani will remain a mystery.
Go to this Amar Ujala news page to read a poem on how the dam flattened the Sutlej river and it lost all its charm. The poet is a local Tehsildar from Shimla.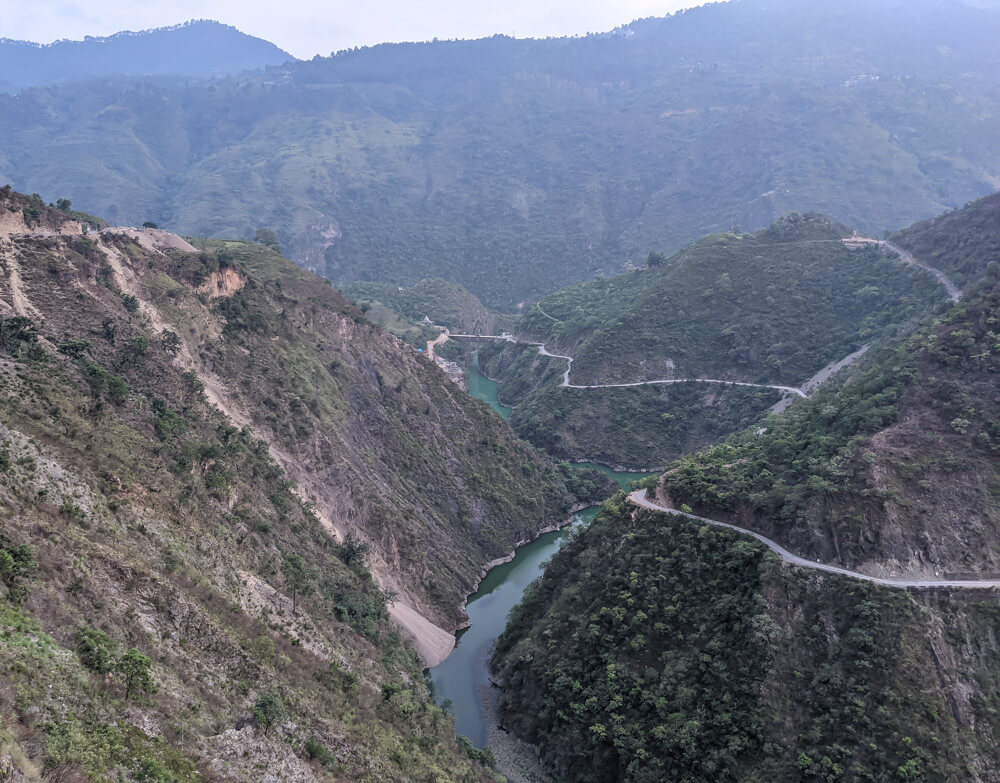 What is the distance between Shimla and Tatapani?
Shimla to Tattapani distance is about 51 km and the drive takes about two hours. 
What about Tattapani river rafting?
Travelers can do river rafting at Tattapani. While you are on your way to Tattapani, you will find many adventure sports centers. Stop at one and ask for details. In Tatapani the water sports center is located below the Hot Springs hotel. Ask there.
Which are some of the best Tattapani hotels to stay at?
Frankly, I didn't find any hotels in Tattapani except the Hotel Hot Springs. I would skip Tattapani and stay in some other village on the banks of Sutlej. Try Sunni.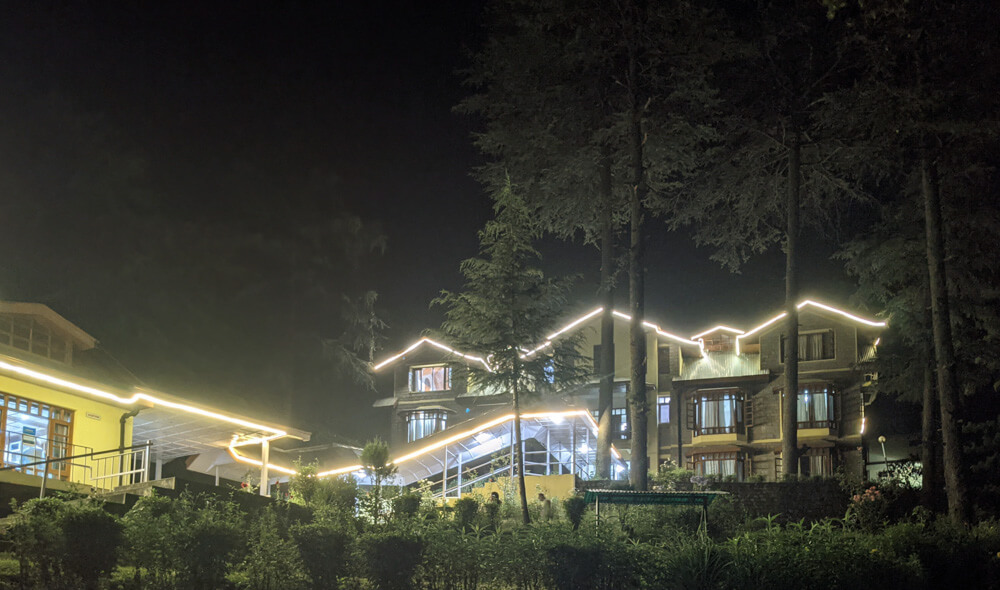 Did you like my memoir to Tattapani Himachal Pradesh? Let me know in the comments.
*****
Donate to keep me going!
For five years, I've read and wrote day and night to keep On My Canvas - my sustenance and life's focal point - going. Everything here and my weekly newsletter "Looking Inwards" is free. No ads. No sponsorships. If you've had some good moments reading my posts or felt hopeful on a lonely day, please consider making a one-time or a consistent donation. I'll really appreciate it (You can cancel anytime).
*****
Want similar inspiration and ideas in your inbox? Subscribe to my free weekly newsletter "Looking Inwards"!