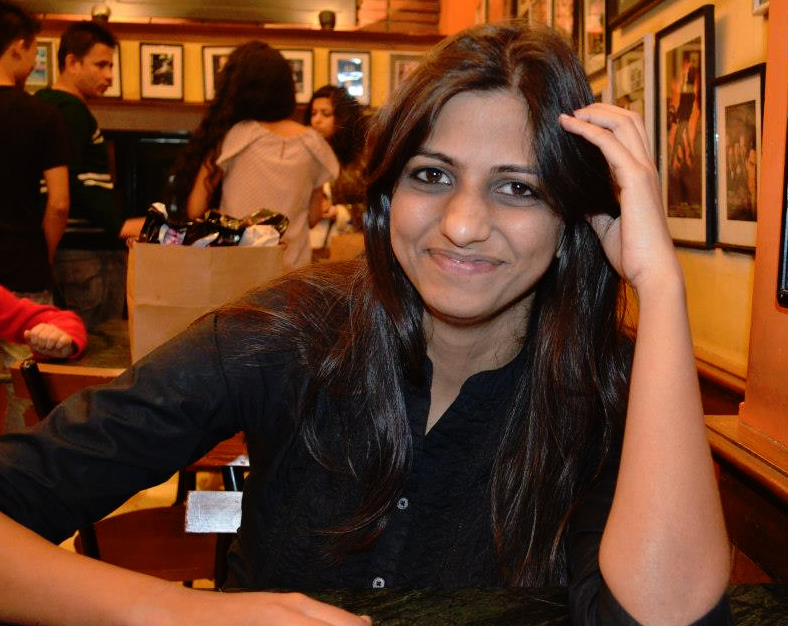 Hello there.
This is my nth attempt to write a good "about me" since I started this blog almost a year ago.
I am from a small town in UP though I only lived there till I was fifteen years old. Then I lived in Kota and then studied in IIT Delhi and then lived and worked my way around India in Mumbai, Delhi, Pune, and Bangalore.
Though I was constantly working in software and finance industry, I never felt I fitted in. I never liked staring at one of those Dell computers in a small cubicle in a multi-storied glass-faceted building. I never truly liked the virtual world of computers. Ironically, I am a computer engineer. I quit my jobs many times to find something else that would suit the wanderer and the thinker roaring inside me.
I wanted to do something real. I wanted to add meaning to mine and other's life. I wanted my life and work to be extensions of each other. Like the dark clouds and the refreshing rain.
I always had writing by my side though I never truly saw it until a few years ago. I was intimidated by the idea of earning butter chicken and roti out of writing.
Then, I just left everything to teach, travel, and write in South America. Life changed, in a way. I was still the same girl who like spending more time on the road than at home. I was the same girl who was scared of what would her parents think of her quitting her job and traveling alone. I was the same girl whose writing mentor had told her that her grammar sucked and that her writing needed a lot of work.
But I was determined this time. I felt that it had already been too late. So, in the small house in the southern island of Chiloé on the shores of the rowdy Pacific, I wrote and edited every day. Though never publishing anything. I traveled and lived the Latin American way of life while chatting away in Spanish.
Then I came back to India and started this blog. I repent not starting this blog years ago or not publishing anything while traveling, but I think I am better off now, having finally started.
Writing and this blog are my new way of life.
I stand by the belief that if we really want something, the whole universe conspires to help us achieve it. But hurdles are always on the way. I write to help myself, and hopefully others, to jump over those hurdles; of controlling our mind, of practicing a routine, of controlling our anger, of maintaining focus and motivation, of the imposing culture.
I write to untangle these jumbled up threads of life. To block the extra noise. To live better.
I read philosophy, psychology, (auto) biographies, and fiction and share the best of it, molded with my understanding and experience.
I write about my travel experiences.
I also write about Indian culture which claustrophobes me at times.
Like Ruskin Bond, I also want to bring a little sunshine in your life. Happy reading 🙂
Feel free to drop me a line. Let me know what can I improve and what worked 🙂
If you want to read the best stories and ideas on self-improvement, personal growth, mastering habits, emotional intelligence, dating and relationships, and more, click here: Articles
If you want to read about my travel experiences and see pictures from my travel, click here: Travel
If you want to connect, email me at: hello@onmycanvas.com