My Backpacking Journey: Mistakes and Learnings
Dreaming About Backpacking: A Wannabe Beginner Backpacker
My first solo international travel was a two-week trip around France and the UK in 2012.
I don't know why, but I had this urge to be a backpacker on that short journey. India was not high on the backpacking lifestyle then, and not so much even now. So I assume I had been influenced by the foreign backpackers roaming around Connaught Place and the Janpath market in New Delhi. Refusing the advances of the beggars and the hagglers, the travelers strode on. In that ten-minute walk from the Rajiv Gandhi metro station to my office on Janpath, I was transported from the billowing metro crowd to the cosmopolitan Janpath life to my corporate day enclosed within 500 square meters. The free travelers swaying along with their red and blue backpacks mesmerized me.
On a customary Rishikesh trip with parents, I had taken furtive glances at sinewy English and European backpackers who fill the city. Leaning against the iron fence of the Lakshman Jhula, they would be admiring and clicking pictures of daring monkeys. While my parents and I rushed to the other side of the Jhula even though we had nowhere to go, I wondered what did the travelers find so amazing about the monkeys. Weren't they just the raucous creatures who had been stealing dashahri mangoes from our refrigerator since I was little?
The travel independence of those foreigners would have a lasting effect on me.
Later I found backpackers in Goa, Paris, Amsterdam, Malaysia, South America, and wherever else I went. Soon enough, I wanted to run away from most of them, mainly because they counted every penny before buying a meal or a soda. That wouldn't be the only reason for absconding though(more on that later).
But in 2012, I didn't know any better. I wondered how could I become a backpacker. I ignored Google and told myself that I had to carry a backpack to be a backpacker. duh.
I didn't want a backpack because I would be quick while carrying one even on unpaved streets and mud roads. Or that I would be able to run behind a bus or a train without getting slowed down by dragging a trolley bag. Or that a light backpack doesn't have to be checked in and can be carried in the cabin allowing a quicker exit from claustrophobic airports.
I didn't realize that the backpack and I would become one, for and against the world, no matter what came our way.
No, no, no.
The backpack was my key to the backpacking world of rebellion and freedom.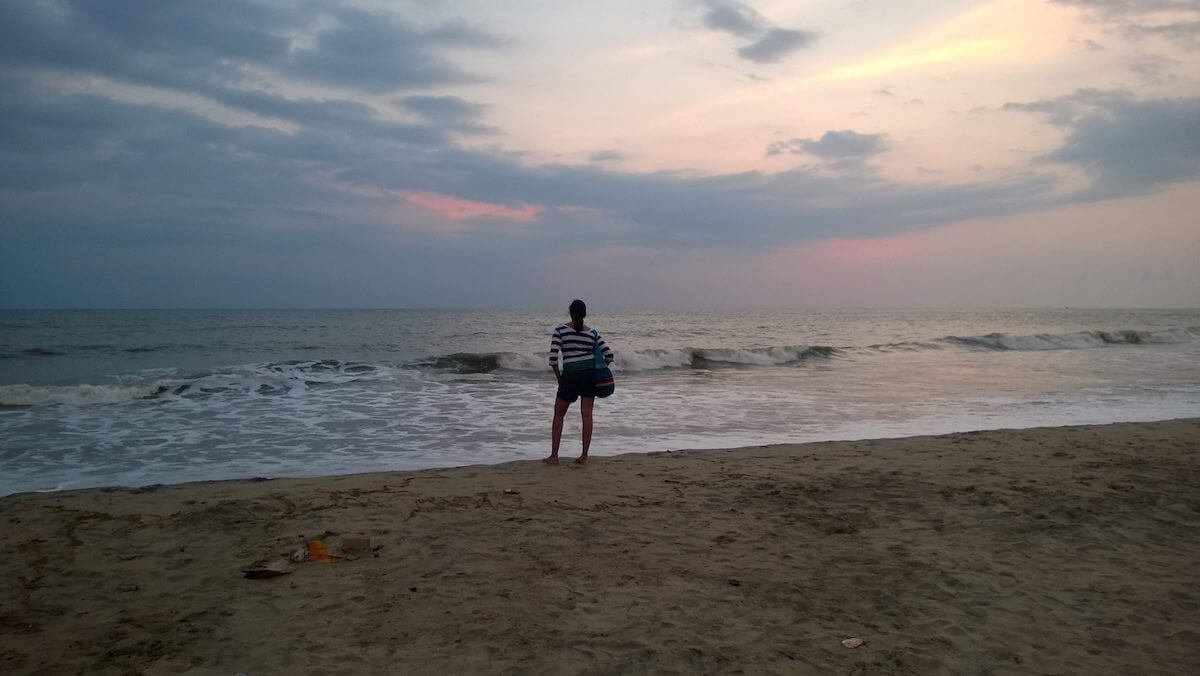 Suggested Read: Travel Resources and Travel Tips – A Complete Guide for Travelers
Buying My First Backpack in Lajpat Nagar Market, Delhi:

Novice Traveler Idiosyncrasies
I took a hara-peela auto-rickshaw to Delhi's Lajpat Nagar Market (LN Market). A magic rucksack was on my agenda.
Now let me take you to the Lajpat Nagar market to set the mood of the time right.
The rickshaw wallah paddles the rickshaw and you are pulled into the crowded and sultry Vir Savarkar Road from where the LN market begins. He moves along, frequently turning to look at the freakishly thin gap between the wheels and other rickshaws and vehicles and shoppers (and a dog and a cow and a tractor). You grab the wooden sides of the rickshaw and think about getting down. It would be faster, and probably safer, if you walked that last part of the road to get to the bazaar.
Cheap glossy lipsticks, liquid mascaras, kitschy hair clips, smooth wooden spatulas, colorful paper and plastic chandeliers, and vibrant cotton bras and underwear are spread thoughtfully on the pavement stalls. Kiosks full of brittle plastic brushes with colorful teeth fringe both sides of the entrance of the Lajpat Market.
Freshly made aloo tikki sizzle on iron skillets on chaat kiosks. People line up on these stands and the chat wallah serves crispy tikis loaded with spicy coriander and tangy tamarind chutney. You haven't lived if you haven't tried the Indian tamarind sauce: an elixir made out of tamarind, jaggery, and spices.
Stalls of gol gappa flaunt their cool earthen pots glistening with condensed humidity. A bundle of people can be seen stuffing round wheat shells filled with the spicy water from the pot in their mouths the entire time.
Kulfi guy incessantly withdraws kulfi sticks from his icebox, dips the steel mold into water, pulls out the wooden stick to flaunt the creamy kulfi, and hands it over to desperate customers. These people won't wait as they just spent two hours in the bazaar maze looking for the right red color dupatta to match their new Kurti(top) for Raksha Bandhan.
Sweet corn is sold in lemony and spicy flavors. Roasted sweet potatoes' smoky-sweet fragrance wafts through the air beckoning customers from far off haggles. Then there stands the momo guy. His red chutney could be the deadliest but is not a match against Delhi's loud punjabis and calculated baniyas.
Inside the market, there are more stalls selling chole bhature, Chinese chaat, Manchurian balls, chilly potatoes, slurpies loaded with ice cream, and hot pakoras. The entire battalion of what we Indians call street chaat-pakodi is there to welcome you at the LN bazaar.
I spotted shops selling bags on the Savarkar road so I stepped down from the rickshaw. Boy, I was glad that I didn't have to go inside the labyrinth of streets padded with shops and shoppers as honey bees buzz over a beehive.
As I got down, a medley of flavors danced in my mouth. But I didn't stop to eat anything as I was focused on my goal of purchasing a backpack.
My friend and I strode to the shops. But I didn't know how to buy a good rucksack.
[In light of the inconclusive discussions over the internet, I would use the words backpack and rucksack intermittently to mean the same thing — a bag over your back.]
I had no idea that a rucksack should sit well on the hips and shouldn't burden the back and shoulders. Or that its straps should be padded to comfort the carrier's body and bones. I wasn't aware that I should choose a bag with adjustable height. I also didn't know I needed a small backpack so I could pack it tight and compact, thus balance it well on my back.
It is obvious that Google and I weren't best friends then. And anyone could tell that I was a new traveler.
The shopkeepers waggled their arms to show big and small bags of various colors and sizes. Amongst the many bags, I chose one huge rusty-red and grey American Tourister for 3,500 rupees.
Tonnes of pockets. Goes on the back. This must have everything a backpack needs. I thought.
The bag's auburn color made it look like a really old piece. When I touched the bag, it felt neither smooth nor rough. It probably had been in the shop for decades. But given the lack of options in the market, I bought Rusty.
I could have gone to other markets or looked online but back then we didn't shop on the internet much. Flipkart had been around for a few years but Amazon hadn't launched in India. I still (proudly) carried a simple red Micromax phone that only allowed me audio phone calls so I couldn't even search on the go.
And as my backpack was my magic lamp to the backpacking world, I didn't think about its usability. By then I had only traveled a bit within India (Rishikesh, Mumbai, Pune, Rajasthan, Garhwal Himalayas, Dehradun, Delhi, Lonavala, etc), Malaysia, and Singapore. That I was going to Europe was already a big deal.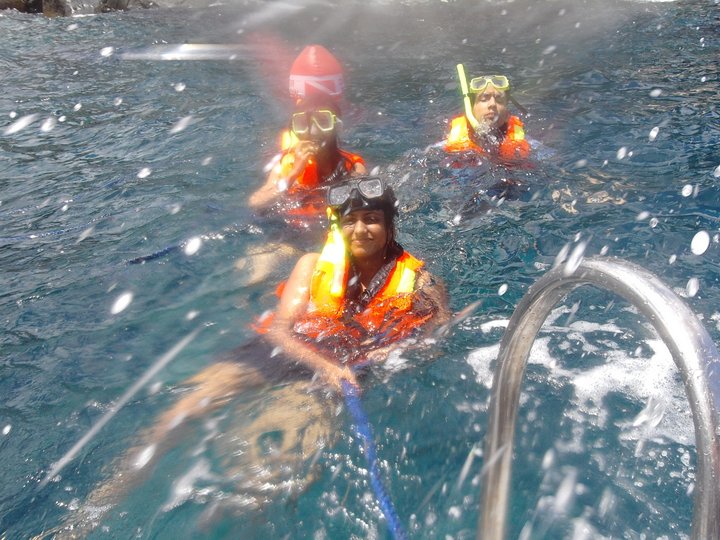 Stumbling to Paris Under a Fourteen Kilo Backpack: B

ackpacking for the first time
I stuffed my new backpack with gifts for relatives I would visit in London. At the bottom lay the elephant keychains, a brass Natraj, fragrant soaps, incenses, and sandalwood candles I bought from the Indian Handicraft center on Janpath. On top of that, I stuffed a yellow-green glass-studded Rajasthani bed sheet and cotton dresses. Above the gifts, I put in my clothes, shoes, and jackets.
After a six-hour direct Emirates flight, I landed in Paris. I somehow managed to take a train up to a college friend's house where I was to stay for five days. I was collapsing under my heavy Rusty, but how I could show any distress for I was now a backpacker. What else does one need?
Once in Paris, I danced around the Seine river. From the farmer's market on the banks of Seine, my friend and I bought cheese and wine. Then drank the whole bottle in the garden of the Eiffel towers staring at the golden pillar that failed to impress me. For days we glimpsed through Mona Lisa and other Louvre and Contemporary Museums' paintings. Sipping espressos and red wine in street-side cafes filled most of our days and nights.
I also bought wine from Paris to take to my relatives. Buying wine in Paris was as simple as walking into a departmental store, asking the attendant about good red wine, and voila. I laughed in silence thinking about how Parisians must faint when they see the grills barring the liquor shops in Uttar Pradesh. I purchased two two-liter packs of wine. I didn't realize I was buying cartons of wine, not bottles. With the wine, I got five-six wooden spatulas of different shapes and sizes to bring back home.
I stuffed the ladles in the bottom part of the bag that now housed my towel, shoes, and toiletries. I arranged the cardboard boxes above the gifts, umbrella, and my clothes. My bag was stretched to its maximum capacity now, and I just managed to pull the string to close it from the top. Now Rusty looked like an overstuffed sack with a bulging belly but a square face and a square neck.
My friend carried my 16 kilo bag to the bus stand and deposited me and Rusty into a bus to the Charles de Gaulle airport. Once at the airport, I pushed the bag onto a luggage trolley and jumped with joy upon checking it in.
At Heathrow airport, my relative picked me up and threw Rusty over a trolley. Only the middle part of the bag rested on it, and its square face and bottom belly jutted out from both sides. I still do not know why he didn't fix it and why I didn't ask him even though I was worried about breaking the gifts or jamming one of the wine cartons into the pillar.
Sometimes a new place and the journey into the unknown puts you so out of your comfort zone you don't know what to worry about and what to let be.
My relative almost sprinted with the trolley, hurrying to get home, and hit it many times against the car parking speed breakers. Rusty fell over, and we dragged its fat ass onto the trolley again, still letting it protrude from both sides.
Bags must endure a lot because of us bad-packers.
All the while, I hoped never to receive the comment that women overpack. Once at home, we opened the carton, filled our glasses under its bountiful tap, and agreed that one Got to love the French.
Time in London passed by quickly. While returning to India, the backpack was even heavier. I had given away the gifts but had purchased winter jackets and quirky t-shirts from the London Camden Town market.
One may think I had learned my lessons, but the next story will make it obvious that I hadn't understood anything about packing from that tiring first time backpack rendezvous.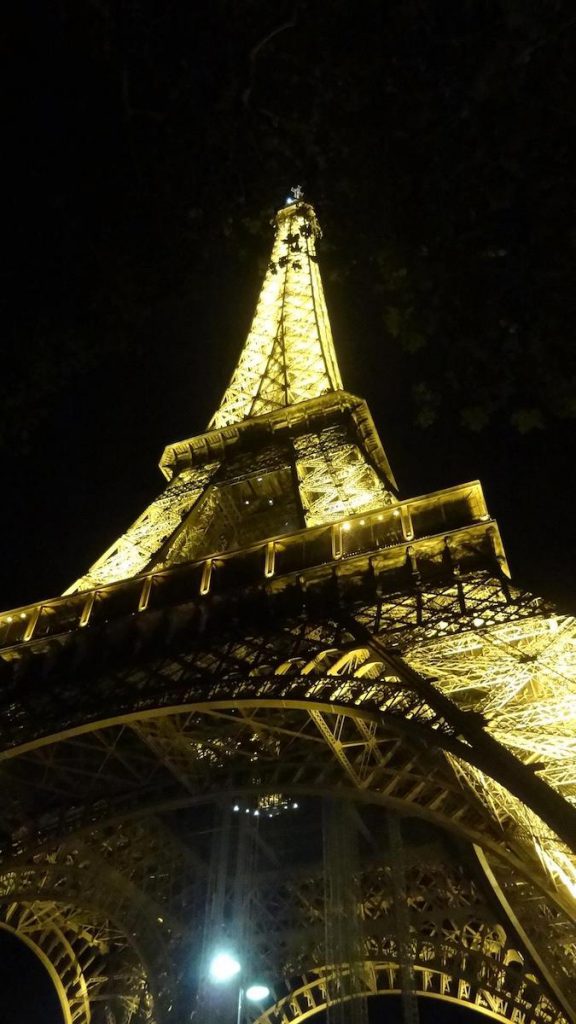 Another trip to Europe and London With a 100-liter Wheeled Suitcase: Still a Novice Traveler
Three years later, I was on my way to Europe and the UK again. This time I was traveling in Europe for fifteen days and working in my London office for two weeks.
As I had to carry formal clothes, I decided to pack a suitcase instead of a backpack. Rusty glared at me from the cupboard from behind my winter clothes.
I bought a new 100-litre lemon-yellow wheeled suitcase. The suitcase came up to my waist and was as wide as two of me put together side by side. The bag could even fit a dead body.
I packed one side of Lemony with formal clothes and stuffed casuals on the other side.
I checked-in the bag at Bengaluru airport and flew to Frankfurt. From there, I was a train journey away from Kelsterbach, a small village, and my abode for two nights.
I shoved my suitcase around the Frankfurt railway station. I don't know how, but I had hundreds of Euros and cent coins already. Fumbling with my noisy stash, I somehow bought a sim card to coordinate with the friend flying from the US to travel with me.
After going in circles around the station and dropping the coins at least a few times, I took the train bound to Kelsterbach. After a short ride, I got down at Kelsterbach station. I trudged up the suitcase from the basement station up on to the main road and dragged it on the streets in the direction of my Airbnb.
In the absence of a network or an offline map, I got lost. After a bit of it must be right here and right there with the locals, I arrived at my apple tree-studded Airbnb. There is an Indian girl with a big yellow suitcase in the town today, everyone must have said.
My friend joined me from the US in a day. We roamed around the small town, drank beer, and ate pizzas. We went to Frankfurt and gorged on schnitzels. It rained a bit, we laughed and clicked photos.
Next morning, we missed the alarm and overslept. Some noise woke me up. It was fifteen minutes to the departure of our train to Munich. I shook my friend awake. I had my periods. Because, of course. We changed quickly, stuffed our things in our bags, and rushed to the station.
Throughout our short scuttle from the house to the railway station, I mentally prepared myself to carry Lemony down the long staircase at the station to get to the platform. We arrived at the station panting. I heaved the big yellow bag down the stairs to catch the train just in time.
Now we were out and about in sunny Munich. We roamed around the Munich streets trying to find our Airbnb whose host hadn't given us the correct address. She later charged extra for a wet foot-mat that she had left dripping. For two-three hours, I walked my tall bag up and down the cobbled streets asking for an invisible building.
Some more schnitzels, beer festivals, and museums later, we found ourselves on a short train ride to Venice. Italy was different from Germany, and trains were eternally late. We would search for lifts to go from one floor of the station to another but didn't find a functional or empty elevator always. I would lift my bag, bring it one step down, a few more steps down, keep, rest, and repeat.
[We did find some functional lifts on Italian railway stations later.]
I had to hoist the bag up four stairs in an old house in Florence that didn't have an elevator. The old-style staircase was good for the antique spirit of the house but torturous for my aching arms and hunched shoulders.
All my friends (some more had joined in Italy) could identify me from afar without having to peer through the European and English crowd.
I see the bag. I see the bag. There she is. They would say.
London was a stay-put affair.
My crisp formal clothes saved me. Women in the London office tiptoed in Carl's pencil heels, wore netted stockings under black pencil skirts, and shined in white Allen Solly blouses. And while my colleagues measured the thickness of sandwiches and the natural sugar in their evening fruits; I made plans to gobble both the falafel-pita and the fish fry and chips for lunch.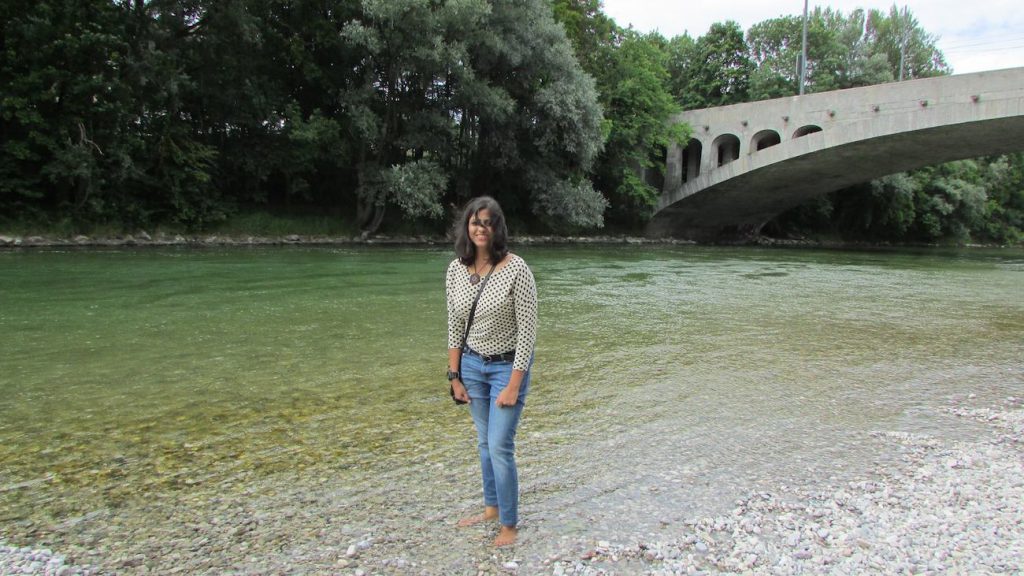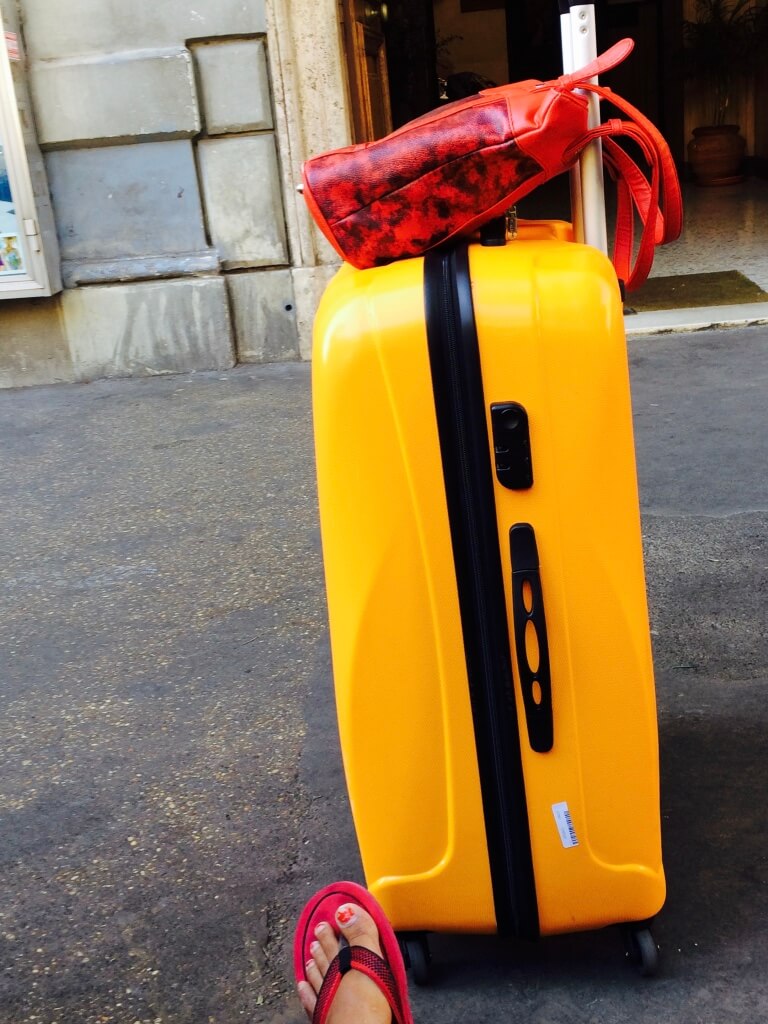 Lessons (Learned the Hard Way) On the Road
Running around with lemony (at least half a human tall and two-human wide) on the cobbled streets of France and Italy, I realized the giant bag wasn't the best decision. I should have packed a backpack for casuals and a small trolley bag for formal dresses.
Lessons learned as a beginner backpacker— Travel light. Divide your luggage into two bags if you have to carry a lot. Bring light travel towels. Pack compact and tight. Eat as much as you can.
And remember to search for lifts before dragging your bags up steep European stairs.
Also Read: When I Was Stuck on Chile-Bolivia Border (more blunders) and things I have learned while traveling the world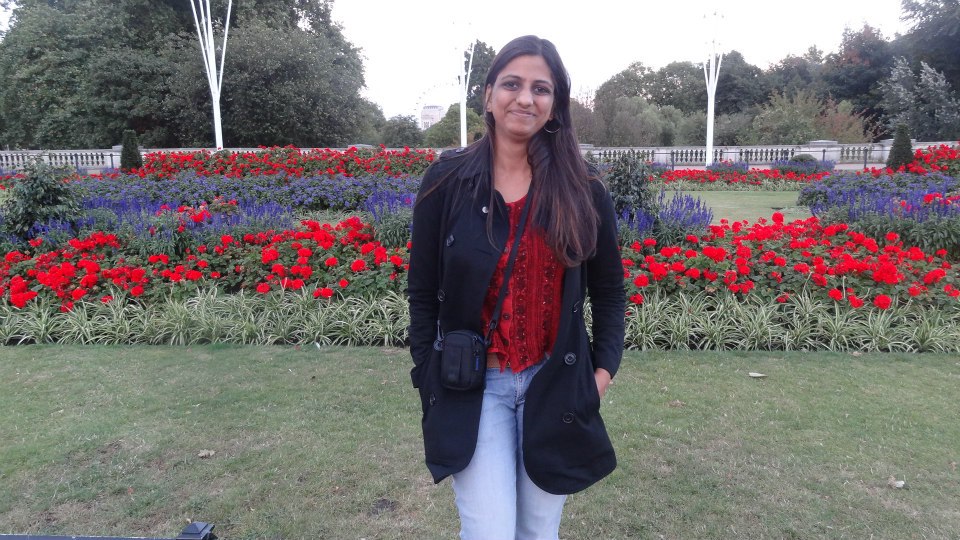 Traveling for Beginners
Find all my travel resources and packing list here. If you are going on an international trip for the first time, have a look at my visa page for Indians. Here is some more travel inspiration for you.
Hope this helps. See you out there.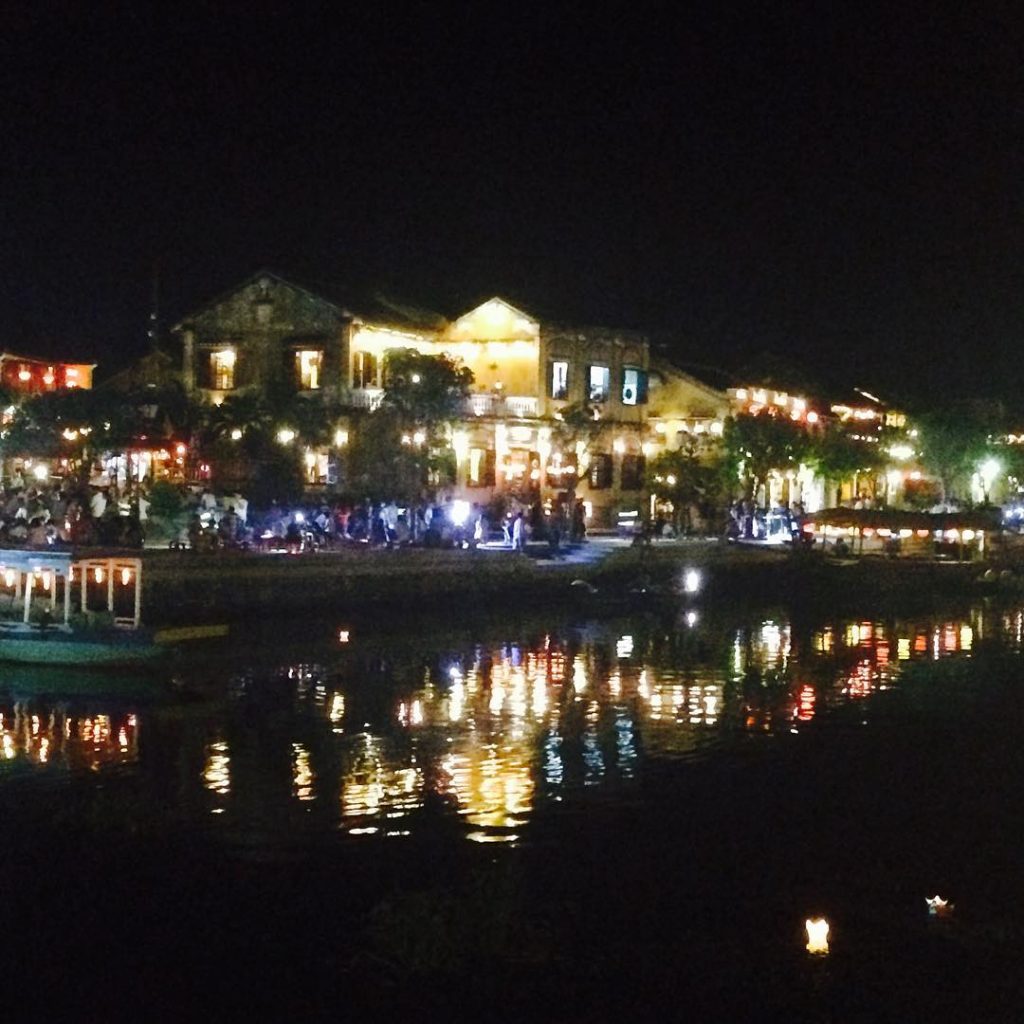 Are you a new traveler? Let me know in the comments.
*****
Donate to keep me going!
For five years, I've read and wrote day and night to keep On My Canvas - my sustenance and life's focal point - going. Everything here and my weekly newsletter "Looking Inwards" is free. No ads. No sponsorships. If you've had some good moments reading my posts or felt hopeful on a lonely day, please consider making a one-time or a consistent donation. I'll really appreciate it (You can cancel anytime).
*****
Want similar inspiration and ideas in your inbox? Subscribe to my free weekly newsletter "Looking Inwards"!