A Myanmar Sunset on the banks of the Irrawaddy River, Mandalay
I saw one of the most ethereal sunsets of my life on the banks of the Irrawaddy River in Mandalay. That Myanmar sunset was enough to convince me to wake up before 5 every morning for my twenty day trip in Burma.
It was the last day of 2019. My friend and I had just spent the day roaming around Mandalay ruins, discovering pagodas and ancient temples in the historic town of Innwa, and strolling around Innwa villages. There was a hot pot lunch in between at a place called the Little Panda Hotpot and BBQ Buffet. It wasn't one of my brightest ideas to stop for a hot pot when we had hired an auto-rickshaw to show us around Mandalay. But the kind driver waited patiently for an hour. Also, I could not be blamed for the do-it-yourself hotpot for I didn't know the restaurant would ask us to grill and cook everything ourselves without even helping us light the fire under our wok. Let us blame everything on the language barrier.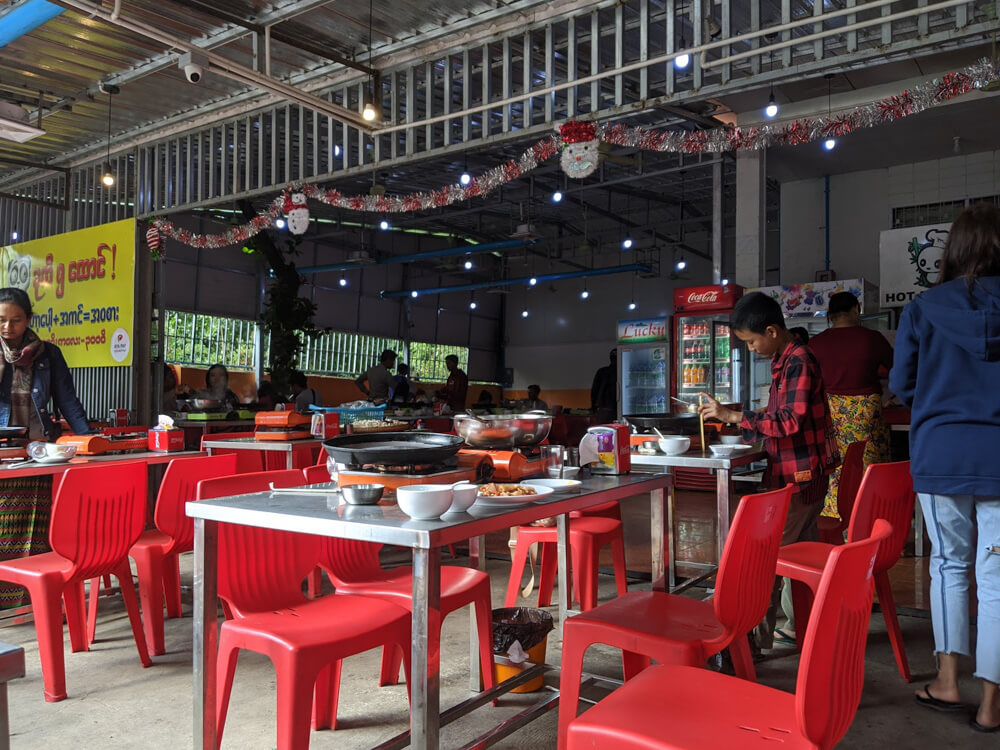 But if language was a problem, we couldn't have had the experiences we had.
The day had started with my friend and I arguing over either hiring a tuk-tuk or taking a ferry to Innwa(also known as Ava). At the Mandalay port(from where the Innwa ferries run), the workers couldn't give us any information about the ferry timings. After half an hour, a local woman told us that the last ferry to Ava had already left.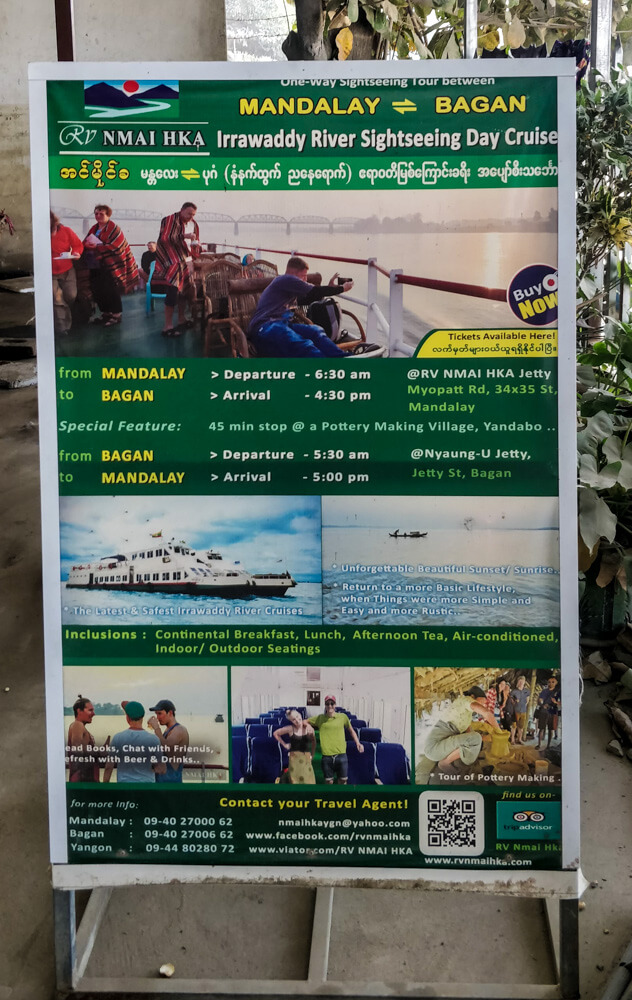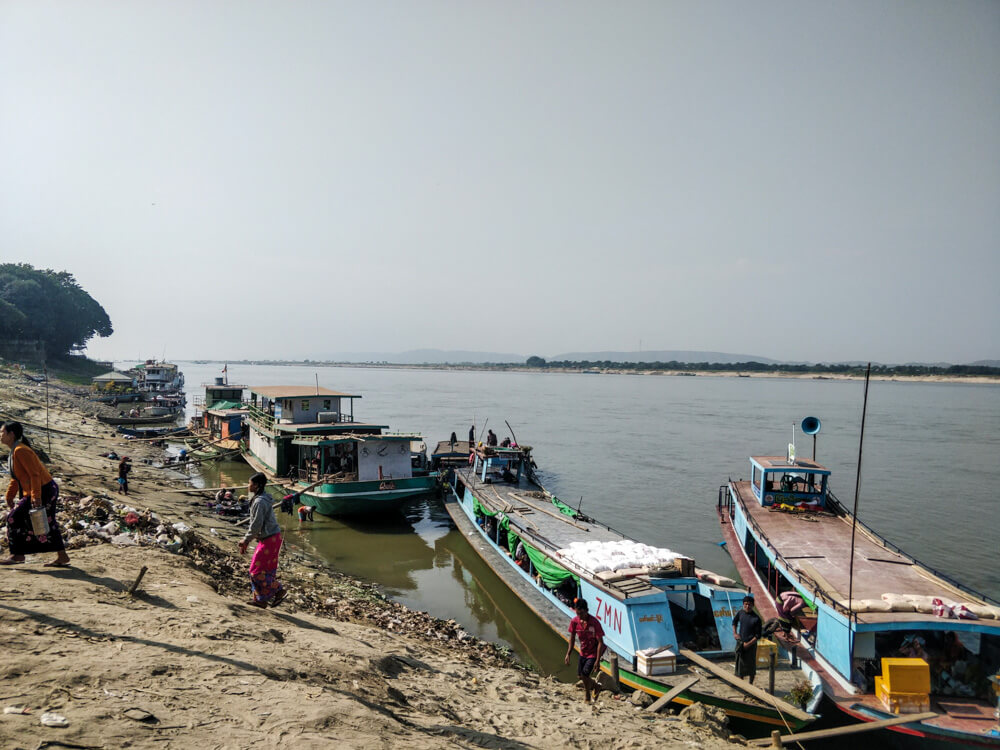 Hiring a tuk-tuk was the only option. As the drivers saw us walk out of the port, they started buzzing around us like bees humm over chamomile flowers. Where you go? Where you go? I give tour. I show you Mandalay. These phrases struck our ears more times than we would have liked. We were the drivers' last hope for a full-day hire as it was almost 11 am and not many tourists were going to start a long tour after that hour.
Before entertaining any of the drivers, my friend and I argued discussed the places we wanted to visit. But as the drivers kept approaching us, we told them we didn't need a rickshaw. They splattered away. Only one guy waited on the side nonchalantly.
A few minutes later, we hired the stoical guide for a full-day tour. We handed him our rough itinerary that included Innwa, Jade Pagoda, a few temples, and a Mandalay sunset somewhere on the river.
A bonus tip: U Bein Bridge could be the best spot for a sunrise in Mandalay.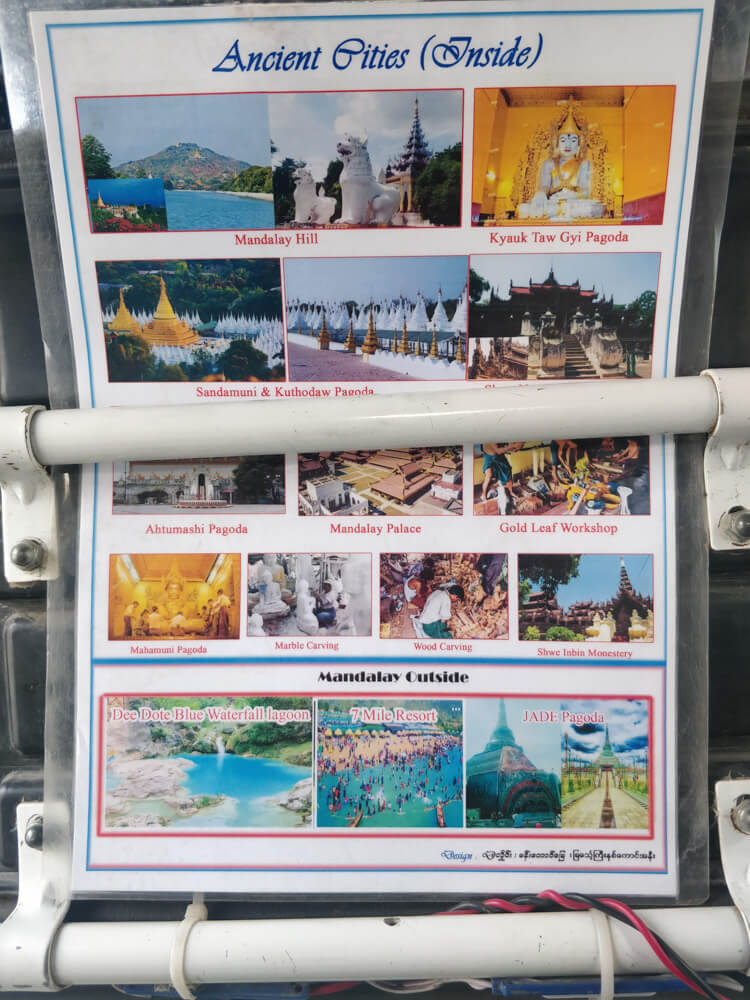 The driver obliged kindly. We were now his responsibilities. We plonked into his tuk-tuk's backseat and enjoyed the cool Mandalay breeze on our faces as he sped on the roads.
I wouldn't say that day went by quickly. But it was one of those days that makes me hold onto traveling as an old lady holds onto her walking stick. As if the ability to explore the world tugs at my lifeline.
A free morning, freedom to do whatever you want, excitement of discovering an unknown place, watching strangers, expectation of a smile being reciprocated, turning into narrow streets to find a roadside snack, hoping to end the day with a new sunset at a peaceful hill, a simple and long dinner, and wistfulness of the passing by hours — all of these melt together to make just the right travel day.
In the tour, we marveled over ancient Burmese temples, climbed over rickety ruins, clicked a thousand pictures, and explored villages on foot. But while we expected our day to slow down at the sunset, Irrawaddy river had different plans for us. And I only have to thank the tuk-tuk driver who brought us to my favorite sunset spot in Myanmar.
Sunset in Mandalay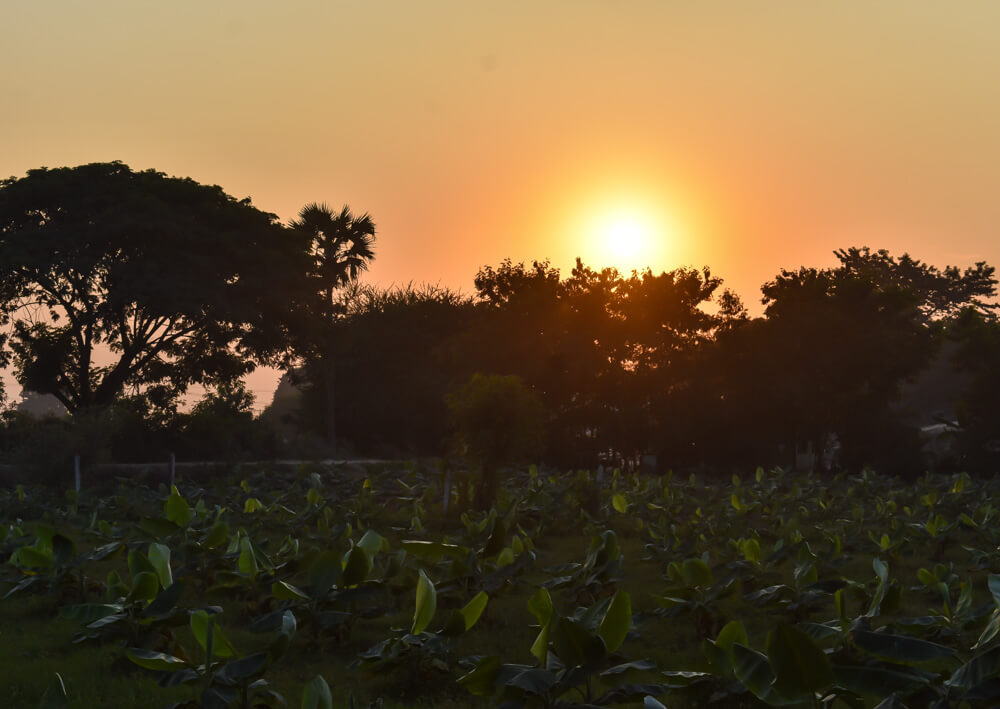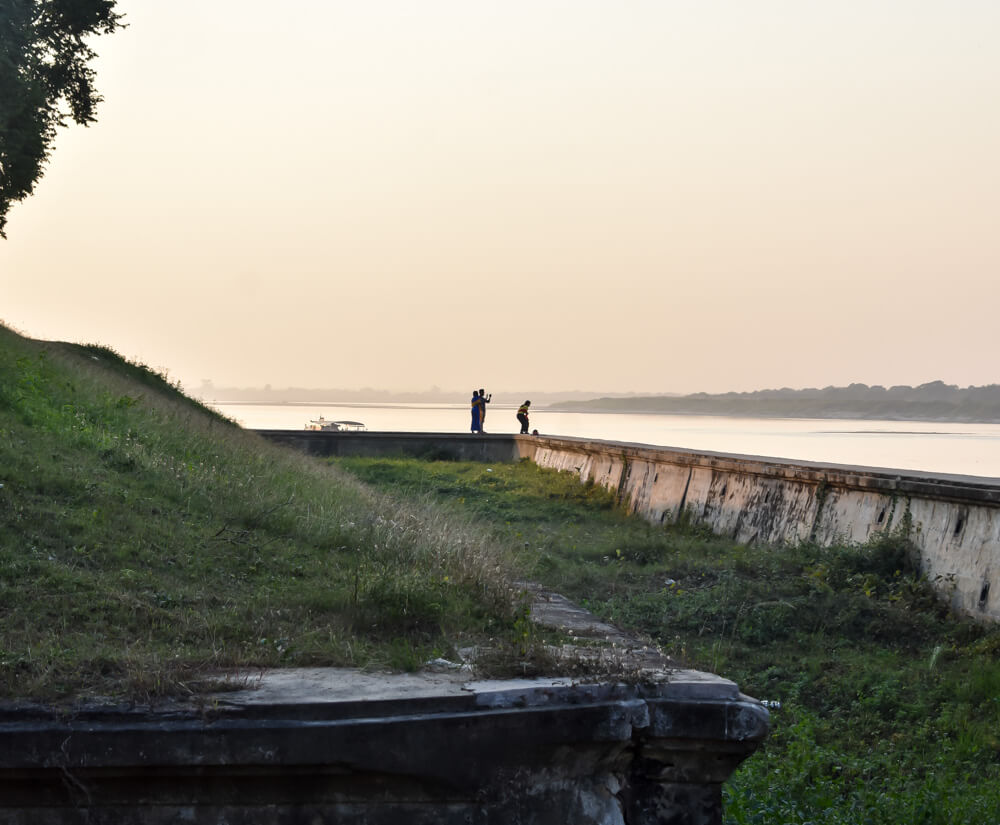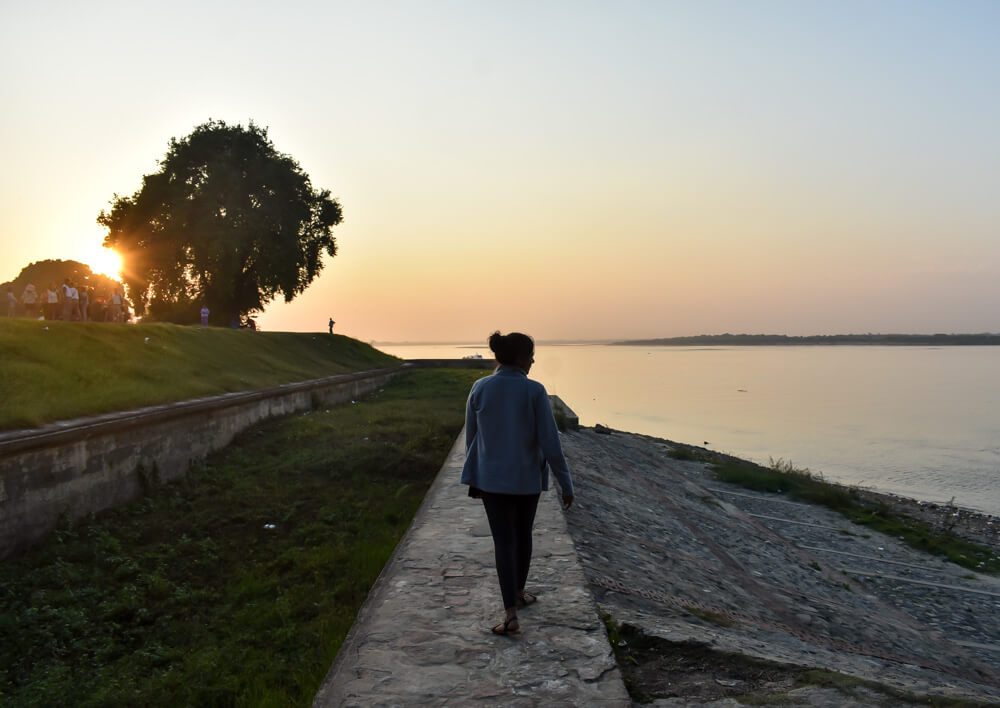 Now I have had the good fortune to witness many sunsets over rivers and oceans around the world. Be it the sunsets of Chile, sunsets over the Indian ocean in Bali, Malaysian sunsets over the Kinabatangan River, sunsets over the Maine river in Paris, or the Indian sunsets over the Mandovi and Kali river. But I had never seen such a spherical sun that I saw siking under Irrawaddy that evening.
We almost screamed with exhilaration when we saw the bulbous sun turn orange right in front of our eyes. The sun's reflection on the water was a thick orange beam of light. Looking back at the Irrawaddy sunset photos I feel as if someone had just stroked the pictures with a brush dipped in golden-orange color.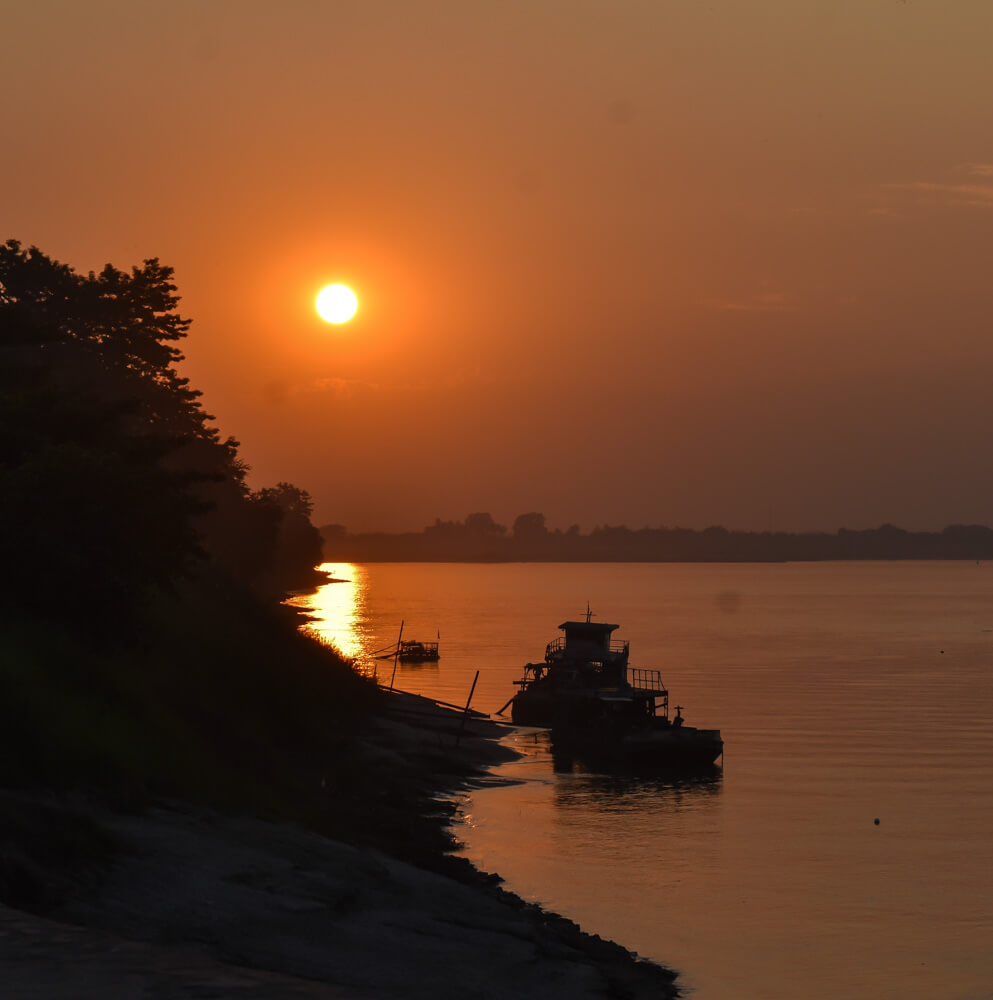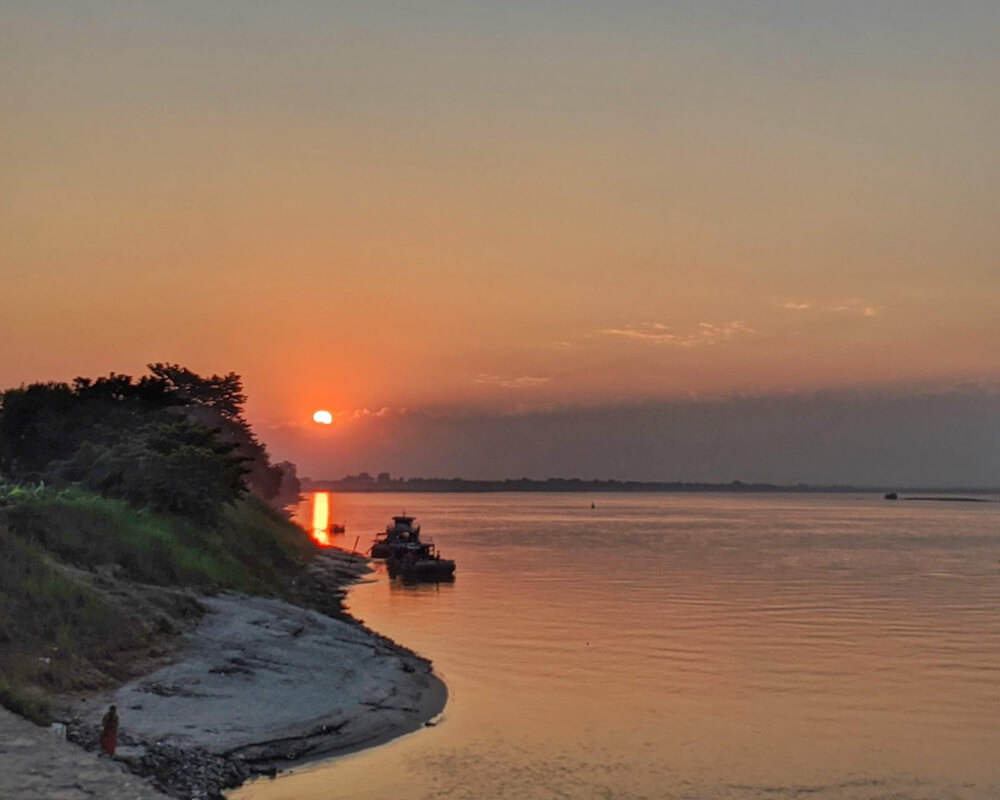 We were sitting on the walls of the Inwa Sinkyone Fortress. There isn't much information on the fortress online. But a photo (I clicked) of the fort's description stone says the fortress was built out of an elephant stockade to protect Myanmar coast from the British. But Burma lost the war. The Sinkyone fortress was occupied by the British who ruled the country from 1824 to 1948.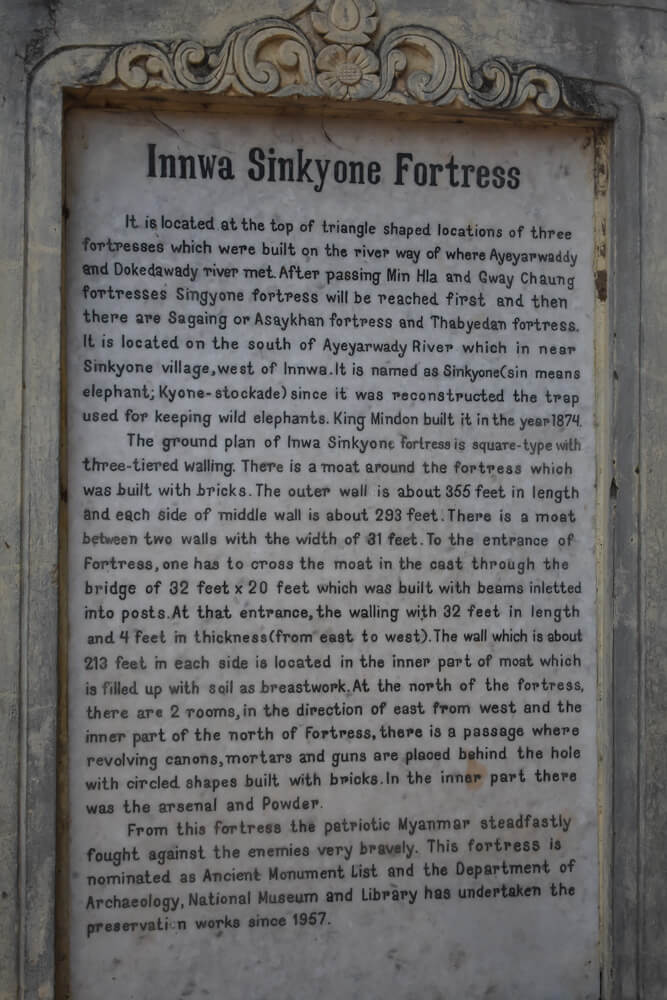 Now the citadel is a monument of importance, a tourist spot, and locals' picnic place. The Irrawaddy cradles the fort day and night.
The vast Irrawaddy (also Ayeyarwady) spread to the horizon and rippled softly. Flowing from the North of Burma to the South, Ayeyarwady is one of the most important irrigation and transport rivers for Burma.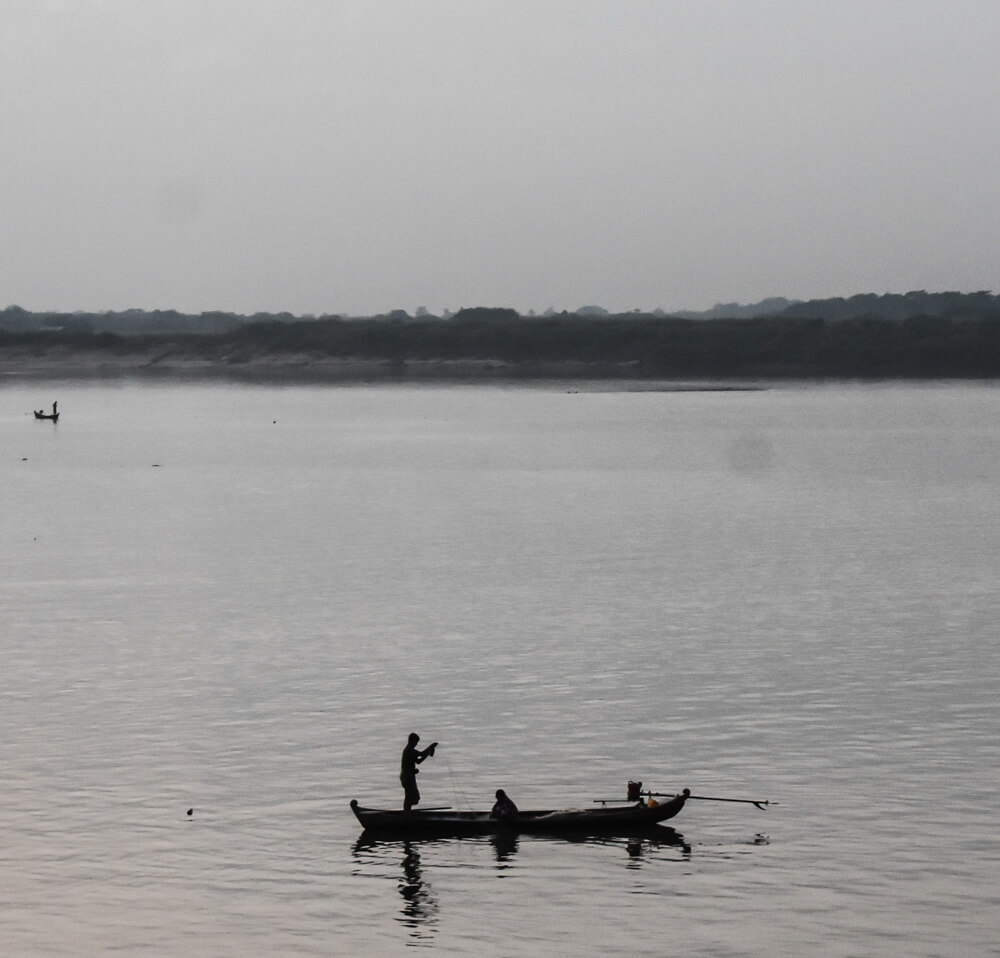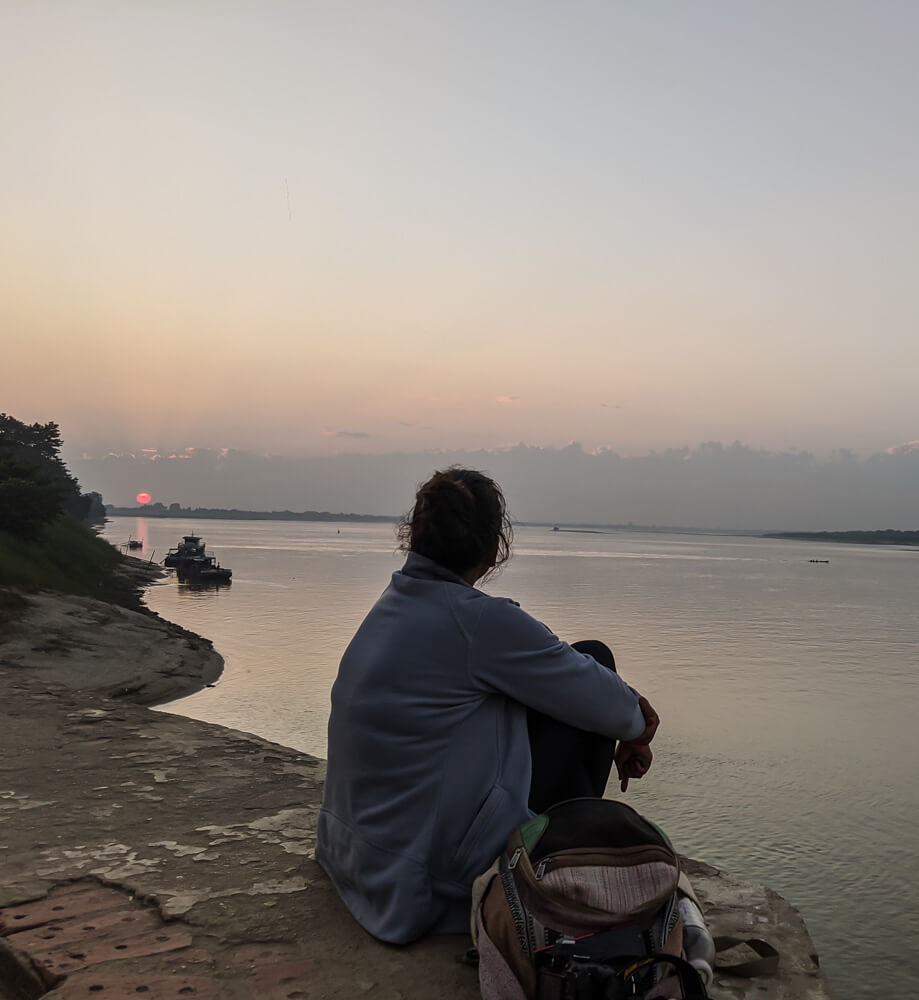 The river was a pleasure for me, too. Every sunset, every bridge, every dinner seen and taken on Irrawaddy felt special, like an opportunity not to be missed.
Greedy for the orange sun, I decided to settle on the fort walls until the last ray of light was to leave. When I walked further towards the end of the wall, I saw a Burmese woman standing next to a small sweetmeat stall. She smiled at me as she saw me approaching.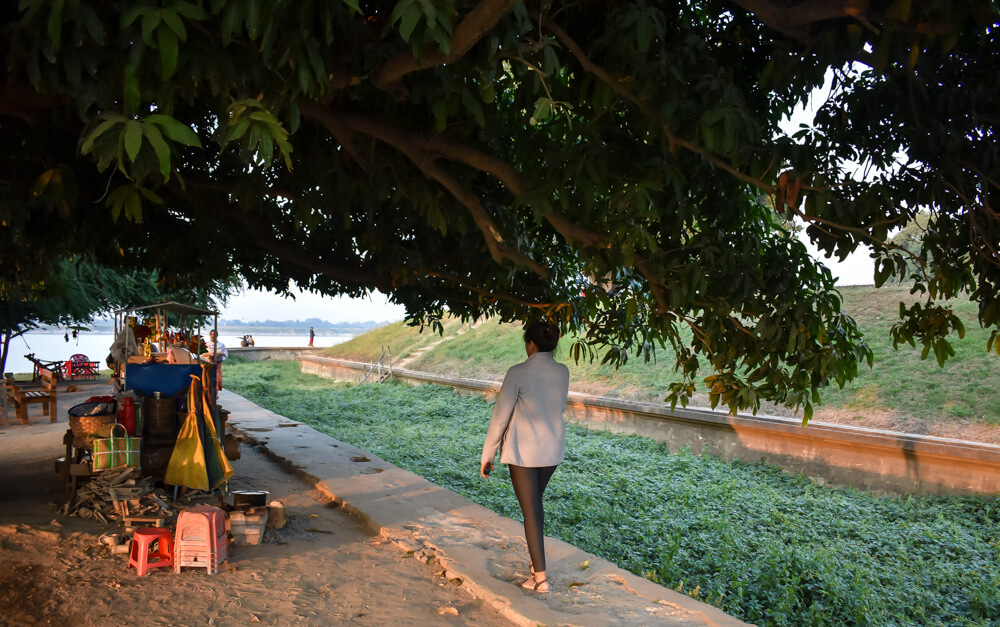 The lady sold tea and simple snacks. We ordered noodles, bought biscuits, and two cups of tea. And before I could ask, she told me that I could carry our picnic to our spot on the wall and return her cups and kettle later. I couldn't have asked for anything more from the day.
Maybe I did. For suddenly Burmese music broke the evening stillness. I turned around to see a young local group playing guitar and singing on a table nearby. And it was the kind of music and words that fill the air subtly and make you feel a little better about everything.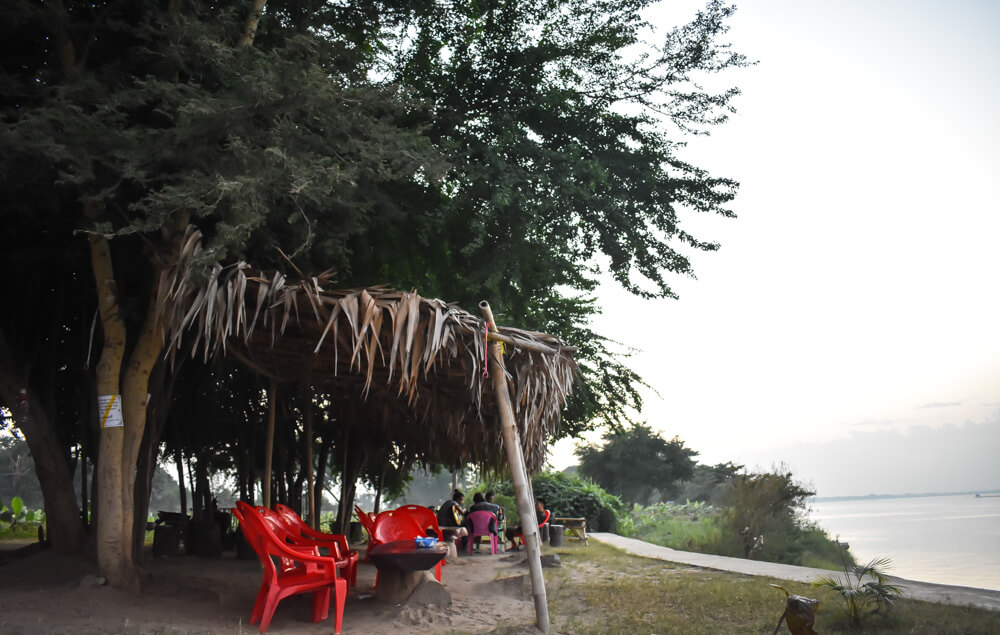 The sun was now sinking slowly. Still more orangy, still more rotund, minute by minute. I sipped tea while watching it go down and felt I had everything I had ever needed right there. Around us, everyone sat silently and looked into the horizon. The young Burmese musicians also slowed down matching the rhythm of the setting sun.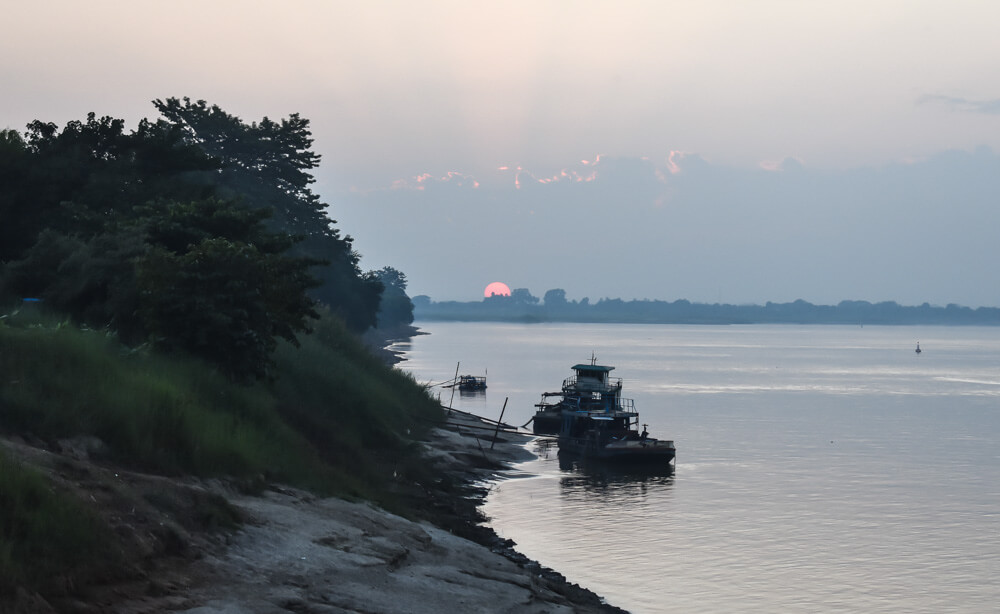 Maybe everyone else was also having a perfect day. Maybe their day also hadn't started so well but they didn't lose hope. Maybe they also trusted in the universe and accepted what the universe had planned for them.
Sometimes things just work out if they don't work out. You know?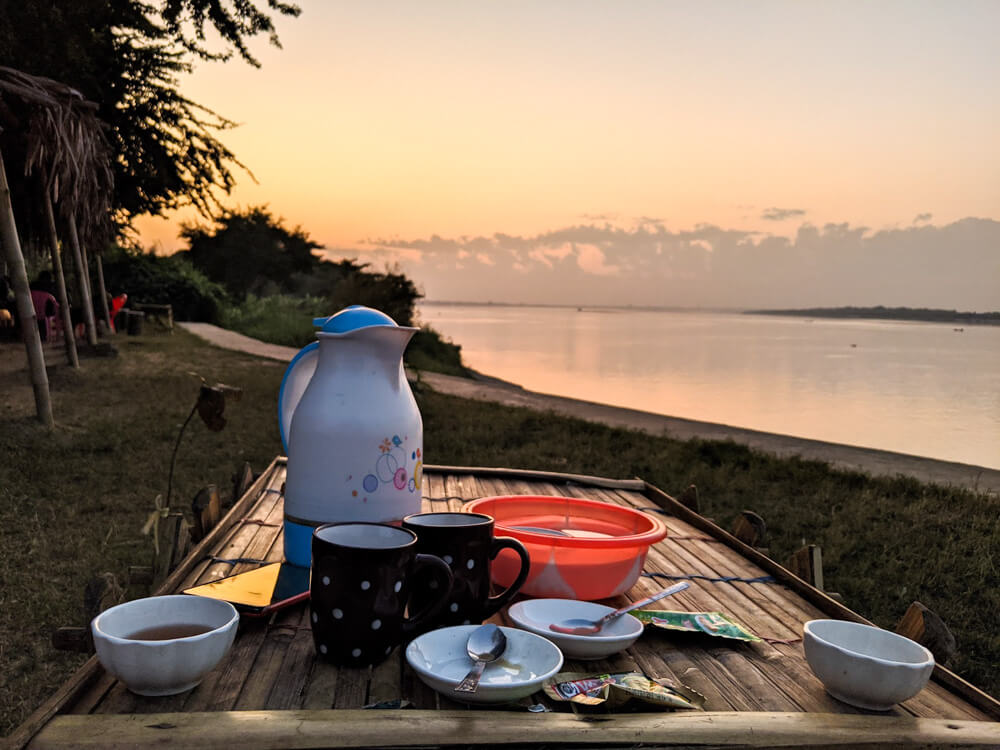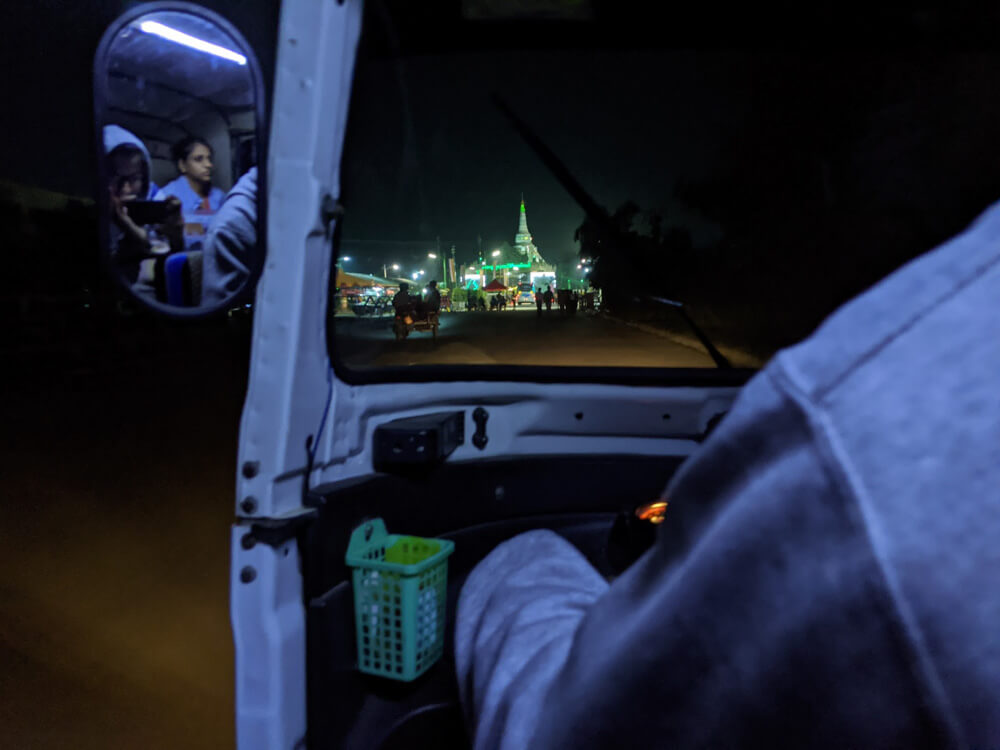 If you don't want to hire a tuk-tuk or go to these places on your own, you can always opt for a good Get Your Guide tour.
This full-day city tour offers sunset from the Mandalay Hill and this Amarapura-Innwa tour takes tourists for the sunset views of Sagaing Hill. Here is a full-day excursion that ends with sunset at the U Bein bridge and this day out looks good for it offers cycling through Innwa and a sunset cruise at U Bein bridge.
If you are fascinated by the Irrawaddy river(like me), go here to take a Irrawaddy Cruise from Mandalay to Bagan. I would definitely take one cruise over this magnificent river(on my next Burma trip) to spent more time with it.
Where to stay in Mandalay, Myanmar?
We stayed at the bright Gold Leaf Hotel in the main Mandalay area. It is a big hotel with the standard check-in and check-out process, tall building, and over-courteous staff. As I prefer homestays and small guesthouses over the giant hotels any day, I wasn't looking forward to Gold Leaf. But I had to book it for around New Year's week most of the hotels were unavailable. Damn these world travelers.
Despite my prejudices, I liked Gold Leaf for its view, vibrancy, and grand breakfast buffet. Oh, the buffet comes with unlimited Mohinga soup. There, I sold it. 
Click here to see the prices and book the Gold Leaf Hotel. If you want to avoid the corporate-ness of Gold Leaf, go here to see other hotels in Mandalay.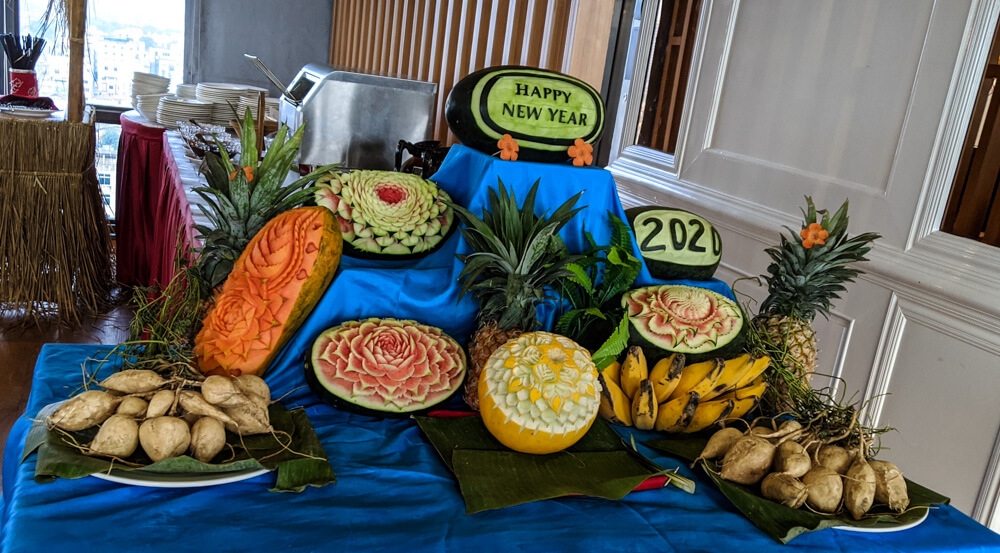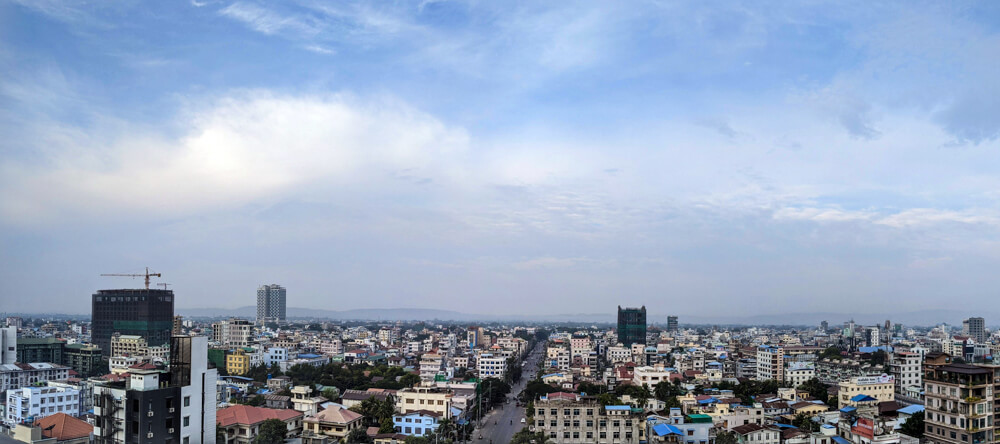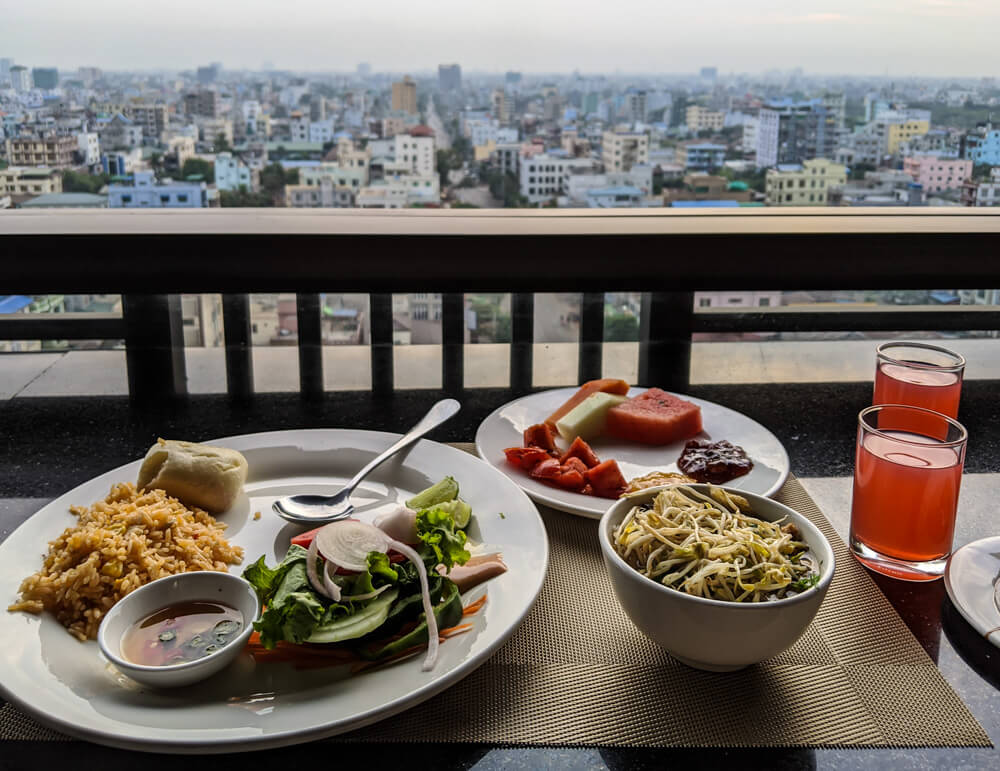 I don't have any pictures of the hotel room. Oops. But they were clean, well-maintained, and comfortable. There was neither anything special nor anything to complain about.
Other Suggested Reads on Myanmar:
Have you ever felt so fulfilled on a travel day that you just sat silently with a cup of tea and let it all drift by? Did you enjoy this Mandalay sunset?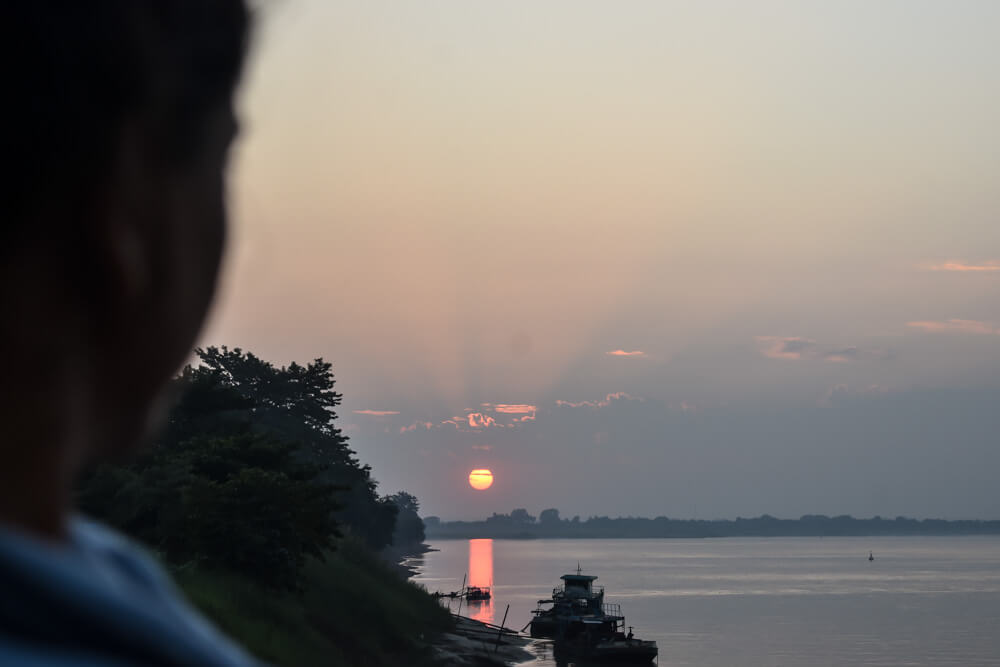 *****
Donate to keep me going!
For five years, I've read and wrote day and night to keep On My Canvas - my sustenance and life's focal point - going. Everything here and my weekly newsletter "Looking Inwards" is free. No ads. No sponsorships. If you've had some good moments reading my posts or felt hopeful on a lonely day, please consider making a one-time or a consistent donation. I'll really appreciate it (You can cancel anytime).
*****
Want similar inspiration and ideas in your inbox? Subscribe to my free weekly newsletter "Looking Inwards"!