Celebrating Four Years of On My Canvas – Learnings and Updates
Phew!
It has been four years since I published the first article on On My Canvas. From then on, these four years have been a non-stop roller-coaster ride. From the first year of impenetrable determination but absolute ignorance to helping out other bloggers from my two years of blogging journey, and the third year of accomplishments, I've come a long way.
The journey started with writing. But every artist needs an audience. I want to thank you all — my beloved readers — who have helped me make the blog the meaningful resource it is. Though I know On My Canvas has to reach a lot more people, I really appreciate the love and support I've received so far. At least, I have not been hit by spoiled tomatoes or stinky eggs.
So thank you!
And those who message and ask why I don't post more often on social media and where have I disappeared, I say I've done anything but gotten disappeared. My main medium is my personal growth and travel blog — On My Canvas. I publish here more often than I call my parents.
Facebook, Twitter, and Instagram were only to supplement my audience and to share experiences in a shorter form. But after writing short-form content on all the social applications regularly, I was burned out. I don't like restricting my words to a pre-defined space and can never spend my day hash-tagging when I can instead write. Also, the posts on social platforms are fleeting, but a blog post is immortal.
So I stopped pretending to run in the advertisement race and stopped posting frequently on most platforms except Twitter. On Twitter, I share my articles, travel updates, and other important and aesthetic information I want to send further. Do connect here if you haven't found me already.
Instagram and Facebook would remain my secondary mediums. Find me on Instagram (where I plan to be alive at least once a month) and FB (where I should update my latest work).
And, if you feel I have been missing in action, subscribe to my carefully curated weekly newsletter Looking Inwards. Every week I send the best things I've written and read. You will also get personal updates about my life as an itinerant writer with offbeat travel photos and tips – delivered to your inbox once a week.
Seriously it is like getting a letter from me every week, except that it is on email.
All right. Now onto the two biggest news of the year 2020-2021.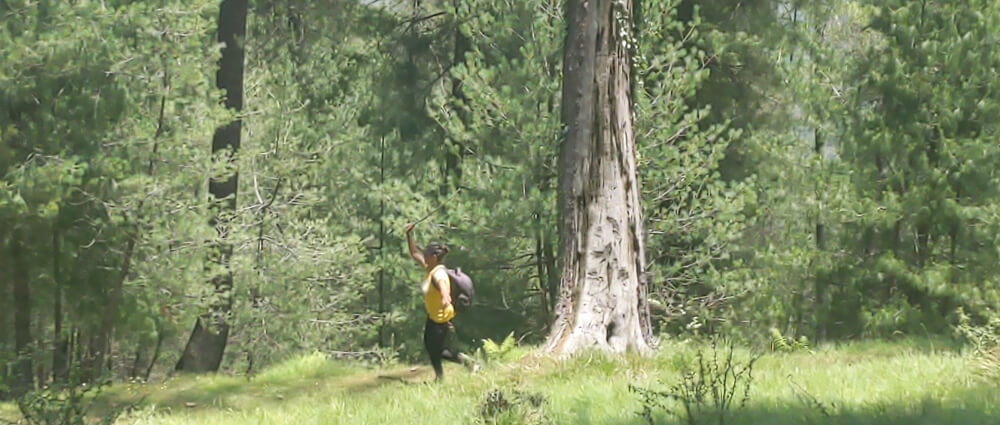 The first biggest event of the year
is I'm now on an indefinite road trip.
Though I've often spoken about leaving a home behind, being on the road, and the ups and downs of the long Himachal trip(from 2019), I still had to return to Bangalore to be with my partner. We had a rooftop shed where ideally only one person could live but we shared that terrace for two years.
Also Read: Highs and Lows of the Year 2020 – 2021 Plans Included
2020 was a strange year. But as 2020 came to an end, we started looking for options. I explain all the choices in this piece about the start of our nomadic journey. My partner and I always wanted to work on the go. Living at one place at a time and moving slowly is our way to travel. Stories of people I meet and things I see on the road inspire me to write and live with an open mind. I'm an itinerant writer (a phrase copied from Ruskin Bond).
[Read why I travel so much in the linked article. And here is an account of 100 days of my solo nomadic life (adventures from the past).]
By the beginning of the new year 2021 we decided we would get a car and drive around India. We aren't leaving India until this chaos ends.
From finalizing buying an old car we moved to getting a new one. Then we booked a Swift only to be told by our booking agent — on the day of delivery — we weren't getting the car. Hoping we would get the vehicle-with-wings by end of January, we had given up our terrace.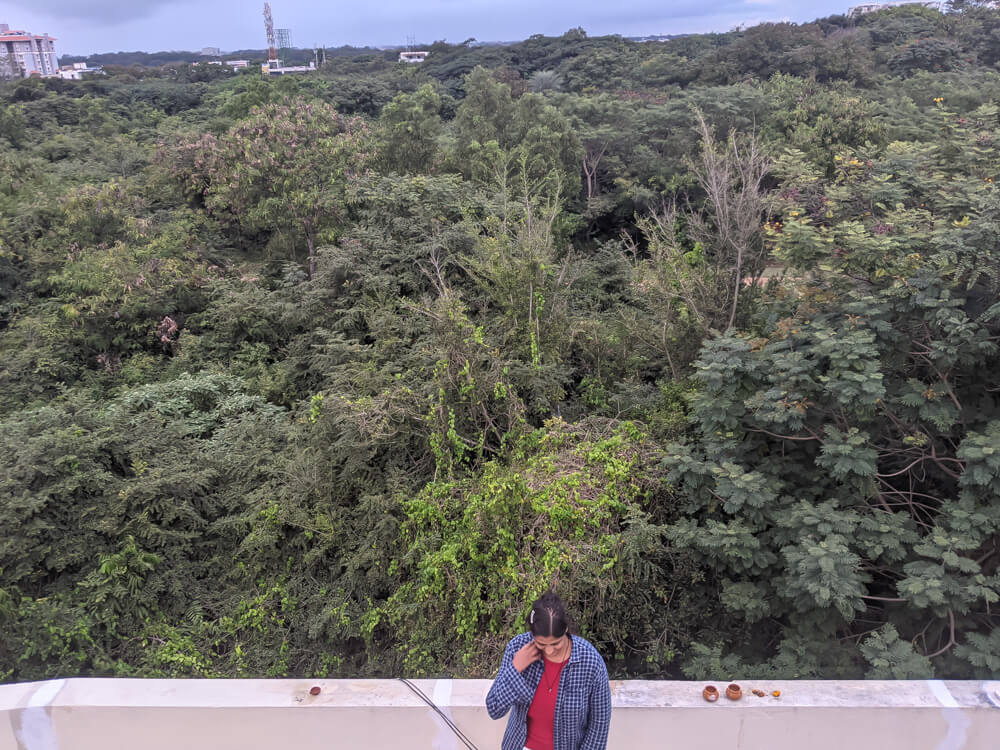 Packing everything we needed and selling and donating the rest of the stuff, we moved into a BnB. We explored many cars, spent some beautiful sunsets staring at automobile agents, and came close to smashing our mobiles when the same people repeatedly made false promises. Looking at car safety features, we changed our decision and booked an SUV. I have a piece coming up on how to buy a car in India (specifically Bangalore).
Given all the hiccups, booking cancellations, and change of mind, we finally got the car on March 20. We spent the three months in between in some nice places to stay in Bangalore (and some horribles ones) and the rest in the green Madikeri Coorg. While we were just getting the car ready and waiting for its rooftop to be painted blue, one of our parents got covid-19.
We rushed to Maharashtra the next morning. On March 28 began our nomadic road trip as a couple.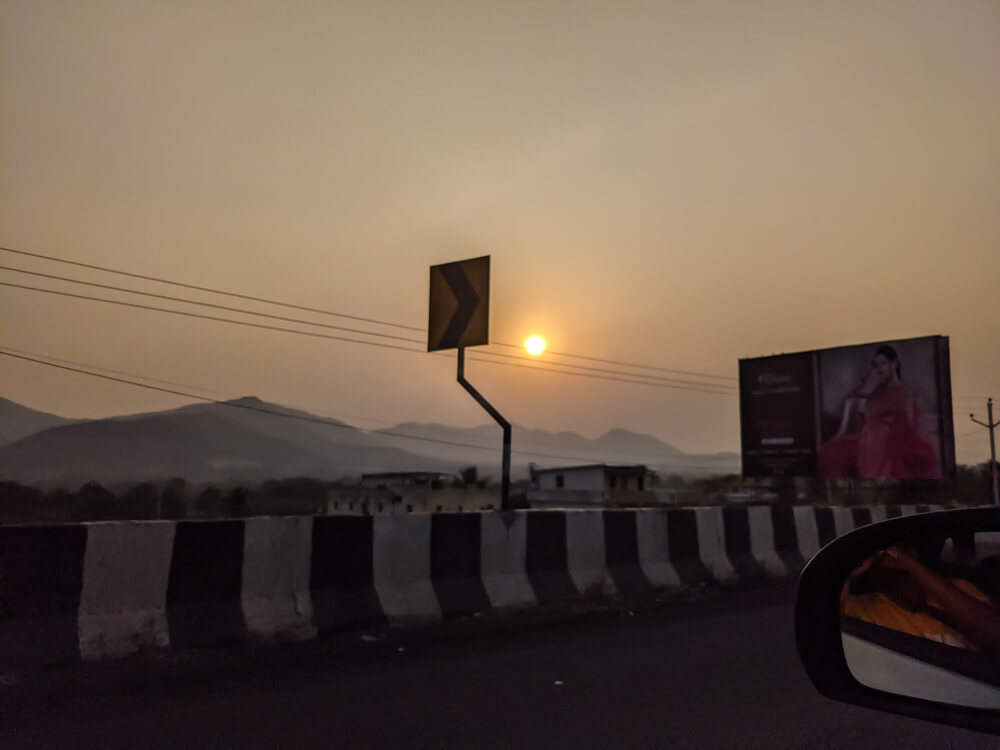 From Maharashtra, we crossed into Gujarat, Rajasthan, Haryana, and finally into Uttar Pradesh to be with my parents for a bit. I hadn't seen them for one and a half years. The 2500 km journey in the second wave of the pandemic took us 6 COVID negative tests, 25 days, and two police harassments.
Why did we come out on the road in the middle of the pandemic? When we made the decision of moving out around November-December last year, (the decision was made, only the implementation was pending) the pandemic was subsiding. But the cards turned around quickly.
I won't write more here as I want to publish a piece on the road trip of dreams materialize into reality.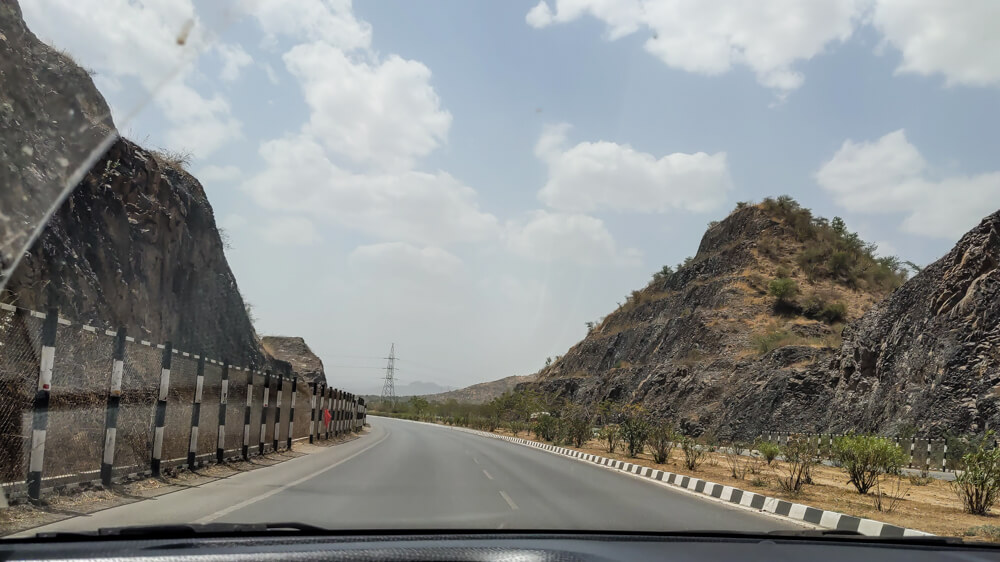 Now we drive around India and work and write from different locations. While living a nomadic writer's life, I've come to be able to write anywhere and everywhere. (27 writing tips and tricks, my favorite creative writing techniques for travel writing, and creative routines for success are my go-to pieces.)
I've written from cedar forests, from a stinky staircase of an old Bangalore Airbnb, from the garden of a Coorgy home, from under an avocado tree, from a scorching ugly room of Lonavala Maharashtra, from the banks of Udaipur lake, from the burning rooftop of a desolate Jaipur hotel, from my mother's home, from Himalayan balconies attics dhabas pastures pipal trees temples shrubberies rooms roofs and so on. With earplugs stuffed in my ears and a pen or keyboard in hand, I type away.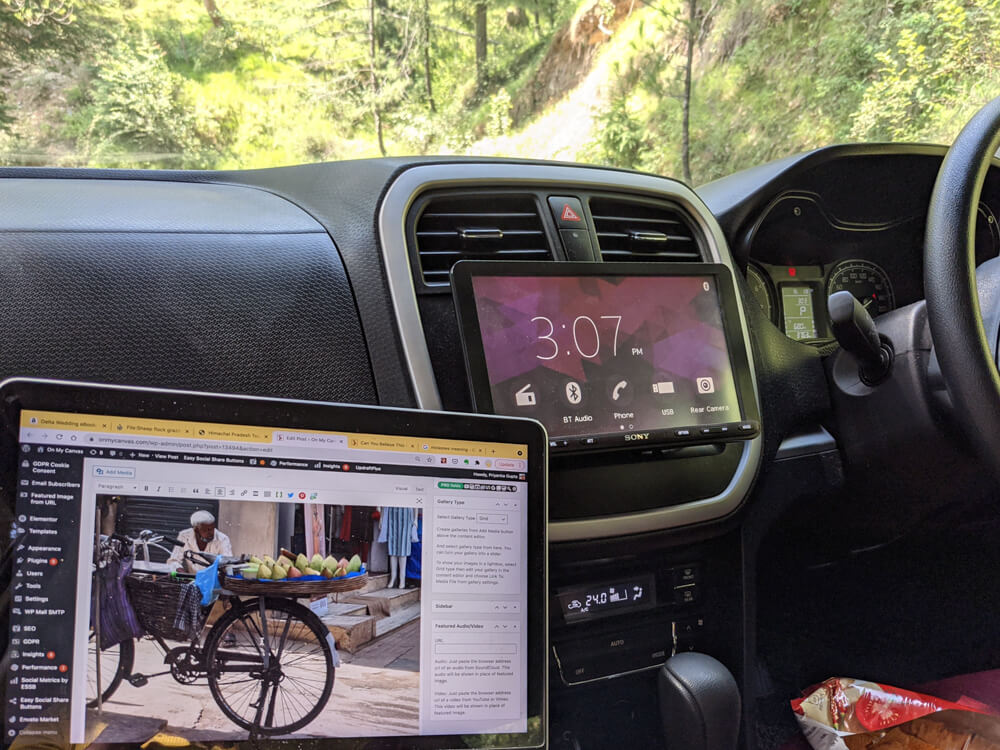 We do a mix of travel and work and just being and I wouldn't prefer it any other way. Another piece on traveling solo versus traveling as a couple long-term is simmering in my writing pot as we speak. So you aren't going to miss out on any fun.
In short, I can say running a writing life on wheels isn't the easiest thing I've done. But it is by far the most fun journey I've been on.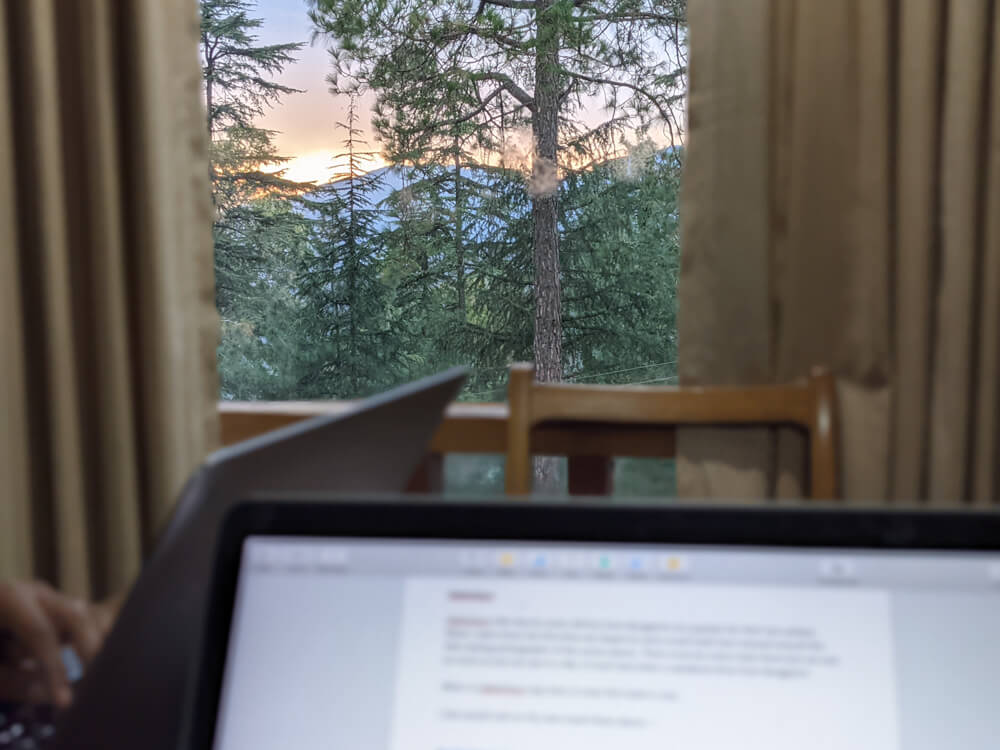 I've been constantly publishing my travel experiences and other articles and updating you all on my journey so far with my weekly newsletter. Click here to not miss out on the Friday letters and news. It's free of charge and your emails stay safe with me.
The second biggest news of the year is my blog On My Canvas reached its maximum traffic this year going close to 80,000 page views per month. This time last year I had five times lesser page views.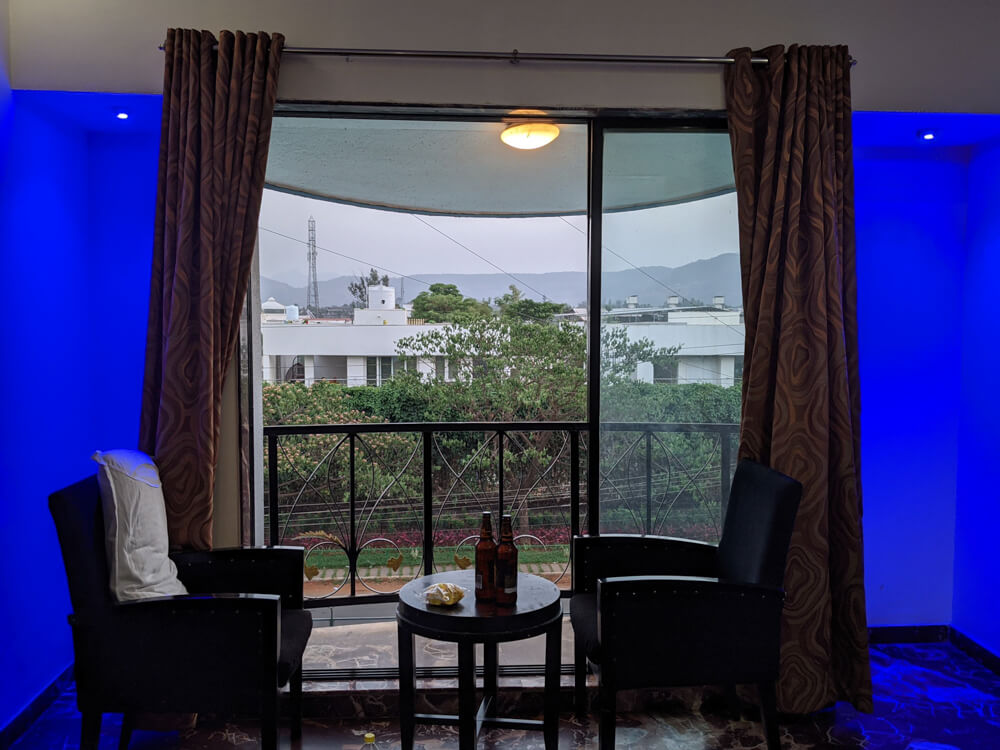 If the blog continues this trend, On My Canvas will have 1 million readers per year. But let's not jump that far.
The purpose of the blog was to share my travel stories, offbeat ideas, life learnings, and put out growth hacks I have seen work. As long as I'm on the path to writing these, I'm happy. Of course, I need to eat and that's where numbers help. So far, so good given how late I realized the importance of bringing an audience rather than writing only what feels good (these blogging tips and mistakes will help).
As promised last year I've written a lot on relationships, letting go, and how to maintain peace – this emotional intelligence giant is good to get started with. But I would have loved to write more on these topics and the next year would bring that change along.
Read the best articles of the year 2020-2021 in the attached link.
I had also promised myself I will push myself in life and on travels. That I will travel to the far and the unknown.
Given I have packed my life into a car, donated some of our dear stuff, dared to hike to unknown summits in Himachal, took driving lessons in crowded dug up streets of Bangalore, and left my work to run COVID fundraisers, I'm a little okay on the pushing myself side. I wish to continue challenging myself. There is no growth without learning.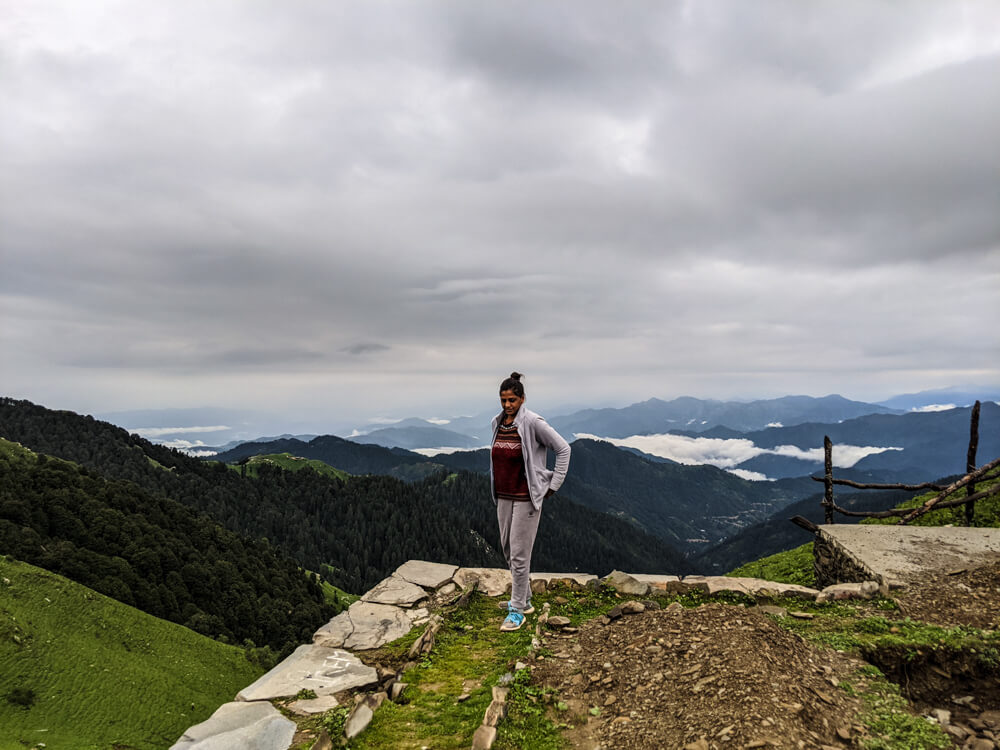 In the future, expect weekly emails, long-form narratives on my travel journey, details on writing life, growth ideas, and inspirations on how to live fully. I hope you will stick around to read more.
PS: This year I'm focusing on my blog and writing fiction so freelancing is going to be slow. But those of you who want some writing done, do visit my Work With Me page for more details.
It's time for the bumper prize!
Five Lessons From Four Years of On My Canvas
The best work comes out when we think only about it and not about what we aren't doing

Regretting other's journey (or success) strangles creative work

The more time we have, the less we do. But time shouldn't be a parameter — sometimes good things take a lifetime. (

The Learning Process

and

Setting Goals to Get Things Done

writeups will help.)

Writers should not boast how invincible they are. When they share their vulnerability, the world opens its arms. ("writers" is replaceable)

Irrespective of how much we want to, we can not do it all
The third wave seems to be coming, or so they say. I hope you stay indoors and stay safe. If you have to go somewhere, go green. Read this travel isolated in the pandemic piece to know how to get around in your own vehicle and find segregated cottages in hills. And if you are haunted by staying home to work, find my 30 practical and tested tips to work from home effectively.
Thank you for reading.
Do you have a word of critique or love? Please leave a comment.
Follow Up Read: An Itinerant Writer's Life in Mashobra, Shimla
*****
Donate to keep me going!
For five years, I've read and wrote day and night to keep On My Canvas - my sustenance and life's focal point - going. Everything here and my weekly newsletter "Looking Inwards" is free. No ads. No sponsorships. If you've had some good moments reading my posts or felt hopeful on a lonely day, please consider making a one-time or a consistent donation. I'll really appreciate it (You can cancel anytime).
*****
Want similar inspiration and ideas in your inbox? Subscribe to my free weekly newsletter "Looking Inwards"!