Best Articles Published During On My Canvas's Fourth Year (August 2020 — August 2021) 
My blog On My Canvas just turned four. Congratulations to me and to all you brilliant readers who give me a reason to write every day.
Read the above link to know about the indefinite travel journey I'm on, another big news, and the five lessons I learned in four years of blogging.
Though every blogger publishes a list of their best articles at the end of the year, I wanted to list my best articles at the blog's new year — that's August. As I published the first article on On My Canvas in the first week of August, this month marks the beginning of a fresh year for my blog.
Below you will find a list of both my best life ideas and travel blogs from the year 2020-2021. Hope you enjoy these heartfelt stories and lessons from the year gone.
I have many more travel journeys and growth hacks coming up. I also send a carefully curated newsletter every Friday. It includes my latest writings, books, and articles by brilliant writers, inspiring videos, quotes that find me from around the world, important and relevant news, and other updates. Those who have already subscribed have been receiving my writings and briefs on my indefinite journey.
Do enter your email below to subscribe if you would like to receive the letter straight in your inbox. I'm also found on Twitter (most active), Facebook, and Instagram. Hope you will join me there.
And now onwards we go.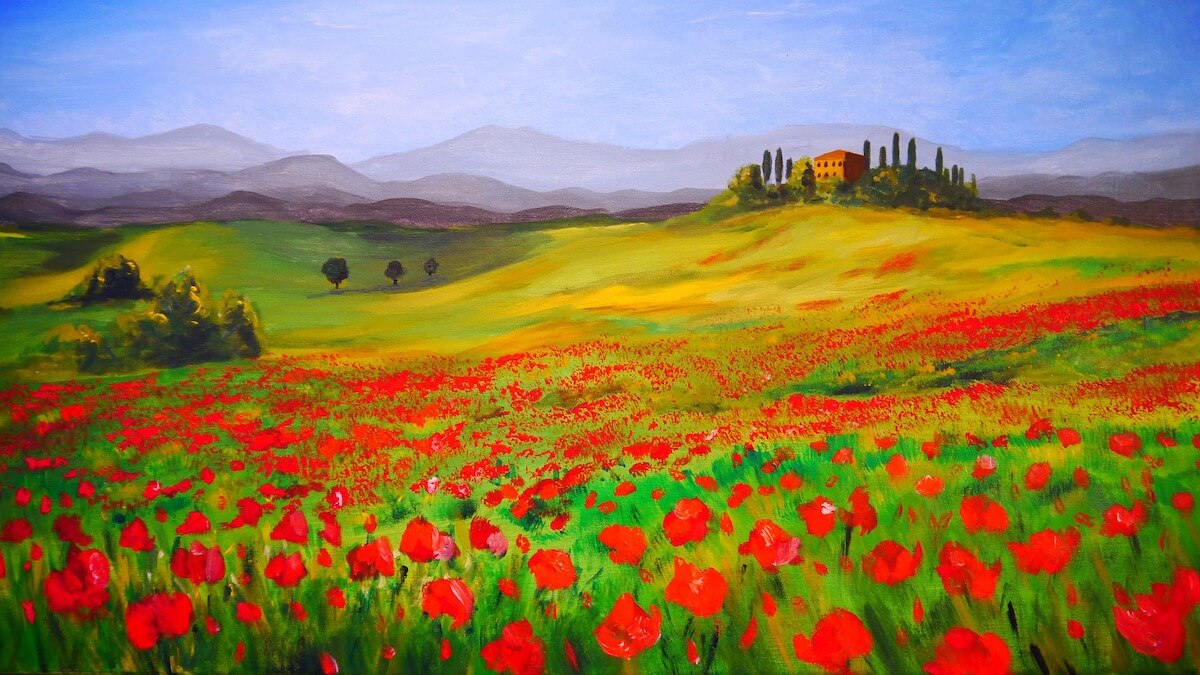 My Top Life Inspiration Articles From On My Canvas's Fourth Year (August 2020 — August 2021) 
1. The onset of Our Indefinite Nomadic Journey, Crossing Barricaded Indian State Borders, and Fundraiser Campaigns (Pocket) — My account of the beginning of a new adventure and what it brought along.
2. 42 Handpicked Marcel Proust Quotes On Habits, Love, Desire, Misery, Memory, and Little Joys (Pocket) — Marcel Proust quotes that I found too hard to ignore: collected from Vol 1, In Search of Lost Time (also known as Remembrance of Things Past).
3. 43 Times When Proust Blew Our Minds With His Precise Understanding of Human Composition (Swann's Way) (Pocket) — The most insightful writings on human composition and the sweetness of life from Swann's Way, Vol One of In search of Lost Time By Marcel Proust.
4. Virginia Woolf's A Room of One's Own – Meditations on Writing and Life (Pocket) — A curation of lessons on writing and life from Virginia Woolf's A Room of One's Own essay. Read this if you don't want to read the essay.
5. Read This If You Think You Are An Emotional Fool (Pocket) — This research-backed guide on understanding emotions gives definite advice on managing emotions intelligently to live a better life.
6. A Definite Guide to Meaningful, Healthy, and Mindful Living (Pocket) — A researched, experiential, and detailed guide to purposeful, mindful, and healthy living. Includes lessons from Ikigai exploring awareness.
7. Best Non-Fiction Books I Read in 2020 (Pocket) — I write because I read. I unlearn because I read. I grow because I read. Here are some of the best non-fiction books I read in 2020.
8. Best Fiction Books I Read in 2020 (Pocket) — Some of the best fiction books I read in 2020. From Anna Karenina to the Greatest Urdu Stories Ever Told to Huckleberry Finn, you will find all fiction genres here.
9. How to Find Your Passion – Playing Devil's Advocate (Pocket) — A definite guide on how to find your passions, hard questions to ask yourself to confirm your passion, and how to follow your passions.
10. 21 Books to Change Your Life – They Changed Mine (Pocket) — Did anyone ever ask you to read books to change your life? Here are the 21 best life-changing books that changed my perception of life.
11. Excel in Your 30s With These Life Lessons (Pocket) — Life in your 30s would seem like a roller-coaster. Read my experiential and other-thirty-year-olds-suggested life lessons to excel in your thirties.
12. Read This to Sleep in Your Storm (Pocket) — Read this inspirational piece to know how to keep your life together all the time and sleep even in a storm. Start small, but start now.
13. Break The Routine, Sometimes (Pocket) — A personal-experience-driven and researched guide on why we should break the routine sometimes for our good.
14. Make Someone Happy In These 47 Ways (Pocket) — Do you know how to make someone happy? Need more ideas? Use this list of 47 simple things that make people happy instantly. Try them and see for yourself.
15. The Narrative of My Writing Life in Mashobra, Shimla (Pocket) — Though this piece can be marketed as a travel guide to Mashobra, I consider it the live account of a writer's life who is writing while exploring the mountains with her partner. I'm learning a lot about relationships and human beings on this nomadic journey and here I share the best part of it.
Psssst: If the links are too many to read (I know), click the Pocket link to save it to your account. New to Pocket? It is an online diary of everything you have to read. I'm also starting to get used to it. Gone are those days when I used to keep fifty-seven Chrome links open. Hope you entangle some of your threads too.
And no, Pocket didn't pay me to write their review.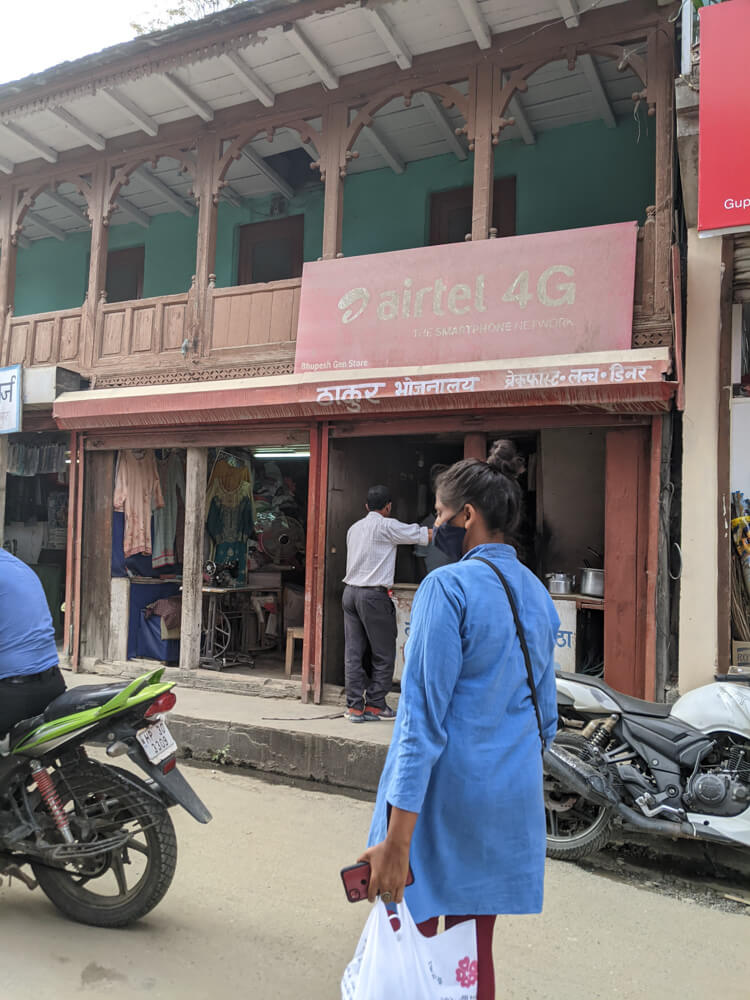 My Top Travel Articles From My Canvas's Fourth Year (August 2020 — August 2021)
1. Shoe Shopping in Karsog Mandi – Things Nomadic Writers Do (Pocket) — The Story of The Lost Shoe and a failed attempt at buying a new hiking pair in Karsog Mandi district of Himachal Pradesh. Insights into the nomadic writing life.
2. What a Dam Did to the Tattapani Hot Water Springs (Pocket) — What a dam did to the Tattapani hot water springs and how is this small village of Mandi district surviving on the banks of River Sutlej.
3. Cubbon Park – Bangalore's Eye Candy and My Green Oasis (Pocket) — This picturesque Cubbon Park Bangalore article will surely make you want to check out this green oasis in the otherwise crowded city of Bangalore. Enjoy!
4. We Dared to Hike to Shikari Devi Temple (Mandi Himachal) On Our Own (Pocket) — Our story of hiking to the Shikari Devi Temple, Mandi, Himachal on our own. The guide covers everything you need to know about the Shikari Mata trek.
5. Pangna Village Will Amaze You (Mandi Himachal) (Pocket) — A detailed and nature-filled description of the historical Pangna village, Mandi, Himachal. You would be surprised how much you don't know.
6. Admiring the Super Flower Blood Moon From Mashobra, Himachal Pradesh (Pocket) — A memoir of watching the super flower blood moon of May 2021 from Mashobra village of Shimla Himachal Pradesh. Enjoy the blood-red moon.
7. An Itinerant Writer's Life in Mashobra, Shimla (Along With Things To Do) (Pocket) —A detailed guide to the village of Mashobra Shimla. The guide goes as a writer's narrative who is living, writing, and exploring Mashobra.
8. Amazing Karnataka – From Ten Years of Travel (Pocket) — An in-depth guide to the best places to visit in Karnataka along with extensive information on the history, language, food, culture, and transport.
9. Sunny Picnic at Kanag Devi Temple, Theog (Shimla) – Pastures in Obscurity (Pocket) — This Kanag Devi temple guide takes you from the Fagu and Theog villages of Shimla to the green pastures of Kanag that outsiders don't know about.
10. Relishing Crunchy and Soft South Indian Dosas (Pocket) —A colorful Introduction to the crunchy South Indian Dosas. Here I talk about my dosa journey, the various kinds of South Indian dosa, and a simple recipe.
11. Hiking Down to the Leopard-Infested Gorge in Mehli Shimla (Pocket) —Memoirs of hiking down to the leopard-infested ravine from the Mehli village in Shimla, Himachal Pradesh.
12. Can You Believe This Is Bangalore? (In Photos) (Pocket) — Unseen Bangalore images from a plethora of day outings in Bangalore City. These are not your usual Instagram Bangalore photos.
13. 5 Tried and Trusted Online Organic Stores in Bangalore (Farm+Homemade) (Pocket) —Tried and trusted online organic stores in Bangalore that deliver fresh, preservative-free, and personalized fruits, vegetables, and groceries.
14. Homestays in India – Pros and Cons, Tips, and Tried Homes (Pocket) —This one-stop guide to homestays in India includes how (general and) Indian homestays work, cultural differences, pricing tips, and tried homes.
15. A Stunning Sunset at Mandalay's Irrawaddy River (Pocket) — Myanmar sunsets are to die for. This is a narrative photo essay on a stunning Mandalay sunset witnessed on the banks of the Irrawaddy River.
16. Blunders I Made as a Novice Traveler – Backpacking Tips Included (Pocket) — I made many mistakes as a new traveler and beginner backpacker. This backpacking guide narrates my journey and lists essential backpacking tips.
17. 12 Myanmar Traditional Food– Eating My Way Through Burma (Pocket) — A guide to the best of the Myanmar traditional foods and experiences. Read this Burmese Food blog for delicacies including and beyond Mohinga and Shan meals.
18. Chile Visa Fiasco – When I Was Stranded at the Bolivia-Chile Border (Pocket) — Traveling to Chile? Read my story of getting stranded at the Bolivia-Chile border and my race to La Paz to get a Chile visa within a day.
19. Starting an Indefinite Road trip (Pocket) — The onset of our nomadic journey in the second wave of Indian Pandemic, crossing barricaded state borders, collective helplessness, and fundraiser campaigns.
Which one from the above 2020-2021 articles is your favorite? Let me know in the comments.
*****
Donate to keep me going!
For five years, I've read and wrote day and night to keep On My Canvas - my sustenance and life's focal point - going. Everything here and my weekly newsletter "Looking Inwards" is free. No ads. No sponsorships. If you've had some good moments reading my posts or felt hopeful on a lonely day, please consider making a one-time or a consistent donation. I'll really appreciate it (You can cancel anytime).
*****
Want similar inspiration and ideas in your inbox? Subscribe to my free weekly newsletter "Looking Inwards"!