Please note: This narrative is fourth in the series of travel essays on my Sikkim to Himachal highway journey. Read the First: Leaving Sikkim for Himachal, Second: The 500-km Drive Through Bihar — Corn Harvests, Marriage Certificate at Hotels, and Truck Slogans, and Third Episode: Arriving in UP at Midnight — an Eerie Expressway, a Suspicious Hotel Attendant, and a Missing Wheel-Cover, too.  
Also note: If I was a bit calmer — and perhaps had an ice cooler sticking to my head — I would have photographed it all. But for now, we would have to do with this photo-less food tour of Lucknow. I have added some photos downloaded from Google though.
The featured image is of a plate of tiki, taken at my parent's home but purchased from a street food shop in the town. It is a quintessential UP photo, showing the tiki (though without chutneys) along with the Hindi Punjab Kesari, the everyman's newspaper of my state.
My Home State Uttar Pradesh (UP) Has Moved On, But I Have Not
We were going to pass Lucknow on our way to Himachal (from Sikkim). So for that afternoon, we had planned a Lucknow food trail: not any guide, but we ourselves were taking us on an impromptu food tour through Lucknow. Neither had I been to the capital before nor did my partner S, and skipping the city's quintessential delicacies to make it quickly to Himachal sounded like a lame excuse.
As we rode away from the highway into Lucknow city and approached the Tunday Kababi shop — a 1905-established kabab outlet that is rated 4.2 after 41,000 Google reviews and is at number one on the list of everyone who visits Lucknow — a man told us cars weren't allowed in the lane we were getting into. He pointed us to a road glutted with trees and asked us to park there. So we did. But I was surprised to see him riding his tri-rickshaw behind our car. He coaxed us to ride it. "It only costs five rupees each." The cunning rickshaw wallah had concluded we would be going to Tunday Kababi. His intentions were dubious — we saw cars on the street he said cars were barred from. But he unknowingly helped us because we never drive into a busy lane (imagine rickshaws, scooters, dogs, people, cycles, carts, cows, cars, and crows squeezing through a narrow space fringed with sacks and gullies, each one before than the rest). So we were happy to park on the main road from where we could exit quickly.
While walking to the kebab shop, we came across a cart selling mango panna: a raw mango drink made with mint, lemon, green chilly, and black salt. Though it wasn't as delicious as I used to have at my parent's home, S and I were refreshed after a glass each. The raw mango drink is known to have cooling effects, and under the glowering sun, we were ready to take anything that mentioned cool.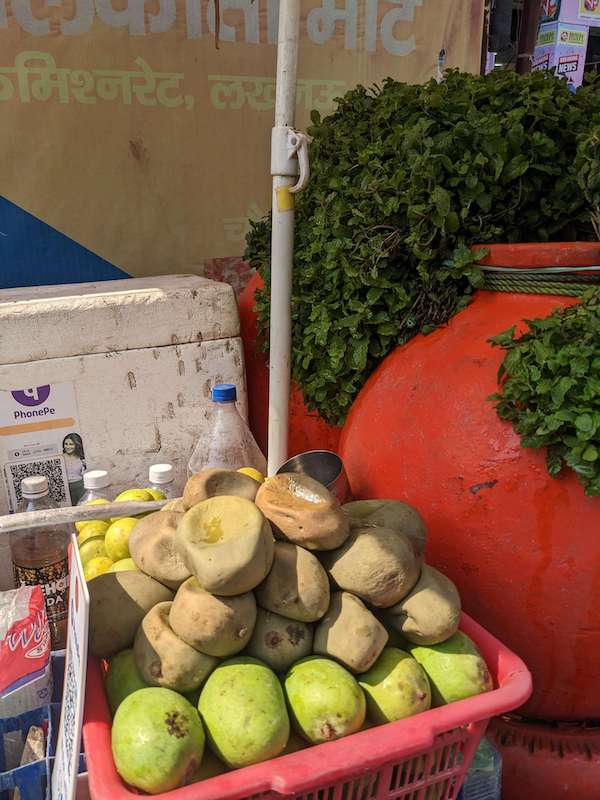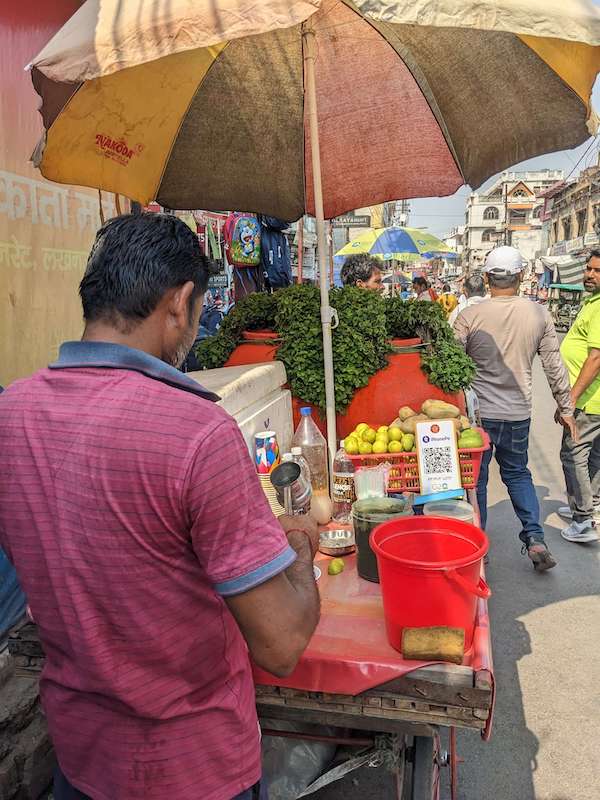 At Tunday Kababi, now a one-thirty-year-old kebab shop, the kababs were being grilled on large pans outside. But the sun roasted us as the fire was grilling the kababs, and so we ran inside.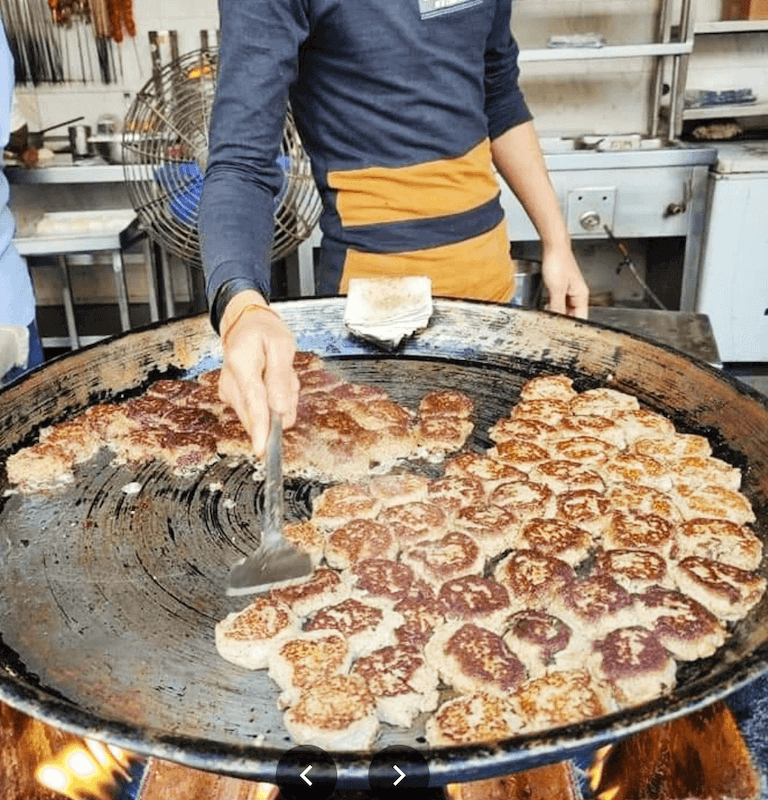 Then I wasn't aware of the history of the kabab shop. But now, after some research and poring over the website of Tunday Kababi, I know that the grandfather of the guy who now runs the shop was the inventor of those delicious kebabs. A Nawab (a royal family member) in Lucknow who loved kababs but couldn't eat any because he had lost all his teeth set up a contest for the softest and most succulent kababs. Haji Murad Ali, the grandfather — who had lost his left hand while flying a kite on the terrace — cooked such soft succulent kababs he won. Because in India, a person with a hand disability is called "Tunday," so after winning, Haji Murad Ali's place came to be known as "Tunday Kabab."
The website says the kebab's seasoning concoction that is one-sixty spices rich has been passed down from generation to generation. I don't know if so many spices exist, but S ordered mutton and chicken seekh kebabs, and he said they melted in his mouth. I ordered two veg kebabs, but as I swallowed my second one — you don't have to chew the Tunday kababs at all — I ordered two more. We ate them with sheermal roti (mildly-sweetened all-purpose flour roti cooked in a clay oven) and rumali roti (extremely thin and limp rotis served folded as rumal: handkerchiefs in Hindi). The meal was finished with a fragrant sweet pudding.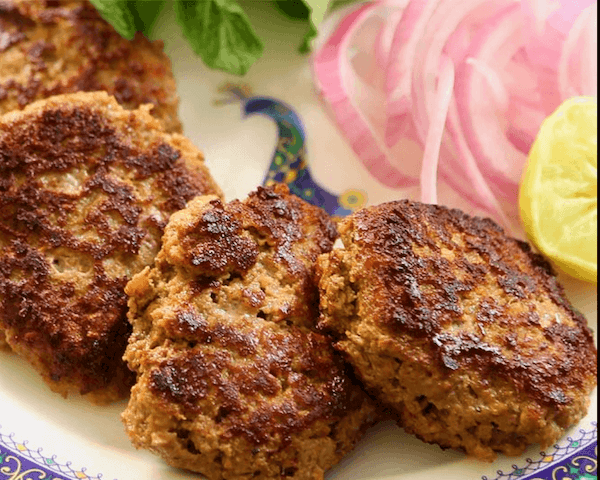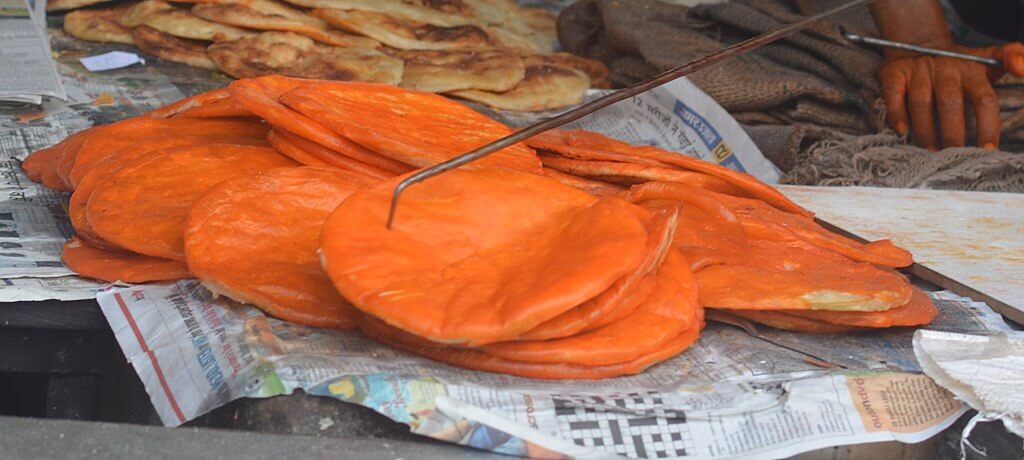 When the server forgot to add a hundred bucks for the chicken kebab, we didn't remind him. While entering the amount in the card machine, he asked if we would like to add the tip, and I told him I would pay in cash. But a perfunctory search through the wallets showed we didn't have any cash on us. Since an expensive stay in a bucolic home in Sikkim, we had decided to avoid tipping for a few days (amongst other things, the homestay quoted a bonfire for eight hundred rupees though the wood was from the forest behind the house, and I fetched logs from their storage and kept the fire going).
Yes, we were selfish, but I cannot lie here. By writing about our expediency, I am hoping to be forgiven; I didn't have malice but only mischief in my heart: "Let's see if we can get away with this."
Also, constantly on the road, you get so tired of paying for every little thing (a food seller yesterday charged twenty rupees for half a dry onion and four tiny dry pieces of lemon) you want some relaxation now and then. Also, you find many charges unfair (two thousand rupees for an average room with poor cleaning and no amenity) or uninformed and sudden (toilet paper was fifty rupees, the dinner was not included, and so on). So you try to make up for them by finding cheaper things and sometimes getting about by paying less.
Do Read: My thorough and honest guides to Indian family-run stays and finding good guesthouses in India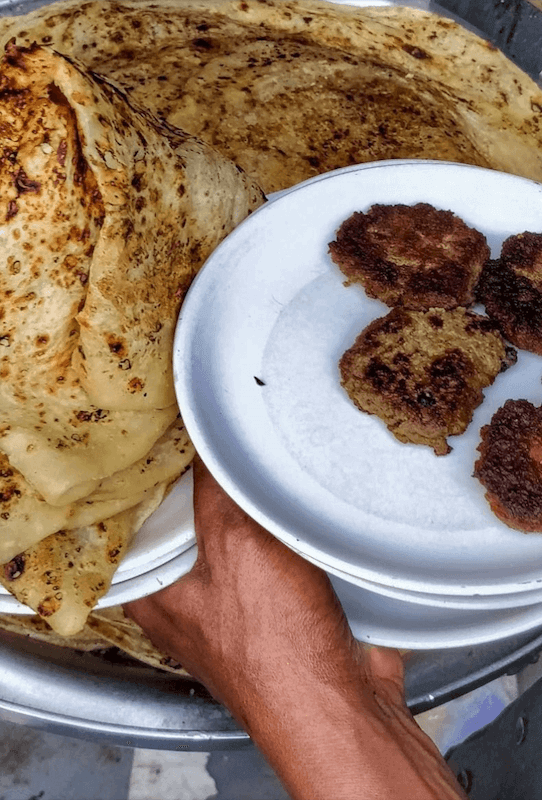 Outside the Tunday Kebabi, the triangular fat samosas coming out of a neighbour's wok made me grab S into the snack shop, and we took two samosas and one lassi. The samosa was hot, but its masala was dark: signalling poor-quality spices. It was not only far from what I used to eat growing up in the same state — though in a different town — but didn't taste good either.
Then every which way I turned my head, a childhood scene played in which I was a little girl eating something and licking my fingers afterwards. Striding towards a popular kulfi ice cream place, we stopped at a gol gappa cart and asked the guy to serve us one. The gol gappa was not so good either. The seller filled hot pea lentils in it, and in that heat, that warm concoction filled in a crumbling fried ball didn't quell our craving for spicy and cold gol gappas — in my small town in UP, I used to eat crispy semolina gol gappas filled with cold tamarind-mint spiced water. But alternating between us, S and I gulped down the few we got in one plate.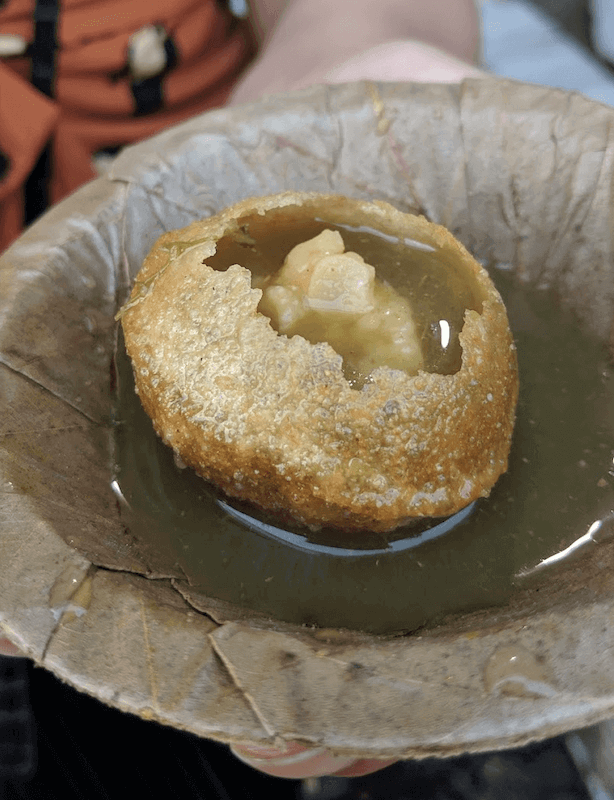 We were still looking for the famous Prakash Kulfi suggested on the internet as a must-eat street food in Lucknow. But again, we walked into another wrong street where sat an old man in front of an iron girdle circumscribed by potato tikki. Crunchy tikki were my chocolates while growing up. Upon my request, some were put into the oil to be crisped. But the leaf plate only came with one tikki: though it was served with two big tikki before. Curd, sweet tamarind chutney, and masalas were added, but the old man decided against putting the spicy green coriander chutney that I so loved and without which tikki could be anything but not tikki. The biggest crime he committed was he didn't crisp my tikki enough.
Why change a method and take shortcuts when something has worked for so long? Perhaps I was considered a foreigner who couldn't eat spicy chutney. But I could have been asked? That plate was twenty-five rupees — once, a tikki plate was ten rupees, and you got two tikis, large and crispy.
I came out disappointed from that shop only to be disappointed again. After a glass of freshly squeezed pomegranate juice, I had a potato patty parcelled. When I later ate the patty in the car, it came out to be oil-condensed dough layers only, and the potato was missing. I had been joking with the vendor that though the patty was fourteen rupees, years ago, I got it in the school recess every day for five. As much potato mash as was stuffed in one patty then is now spread over ten. Though inflation can explain the rise in prices why aren't we serving good-quality food anymore? Even accounting for inflation, the pricing and the portion sold didn't match up. All that was good we have left behind in the name of progress and, instead of moving forward, have stepped backwards.
As I said above, the feature image is of a plate of tiki, taken at my parent's home but purchased from a street food shop in the town. It is a quintessential UP photo, showing the tiki (though without chutneys) along with the Hindi Punjab Kesari, the everyman's newspaper of my state.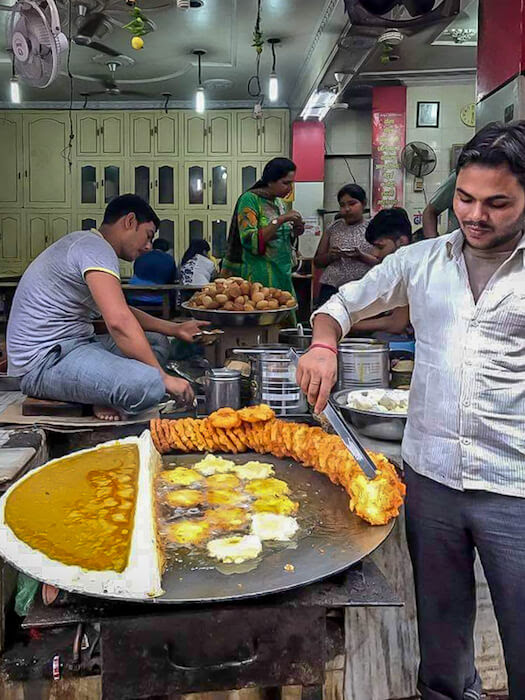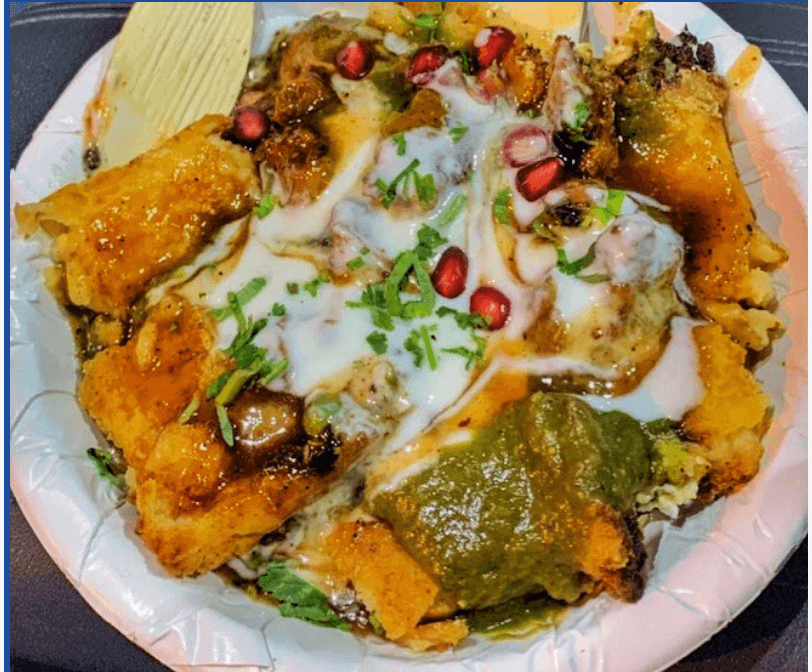 Thankfully, we found the Prakash ki Mashoor kulfi shop else we would have stuffed ourselves with a few more of my childhood memories. The plain kulfi was cold and delicious and just right for the heat but the falooda couldn't match up. The owner — the son of the Mr. Prakash who started the shop — sat on a chair, yelling at his staff for not serving fast enough and not clearing up the plates quickly (which made people sit longer). He told me his brother sat in the karkhana, where the ice cream was made. Taking care of customers all day, the shop manager sometimes mumbled serve two pistachios here and one saffron there even in his dreams.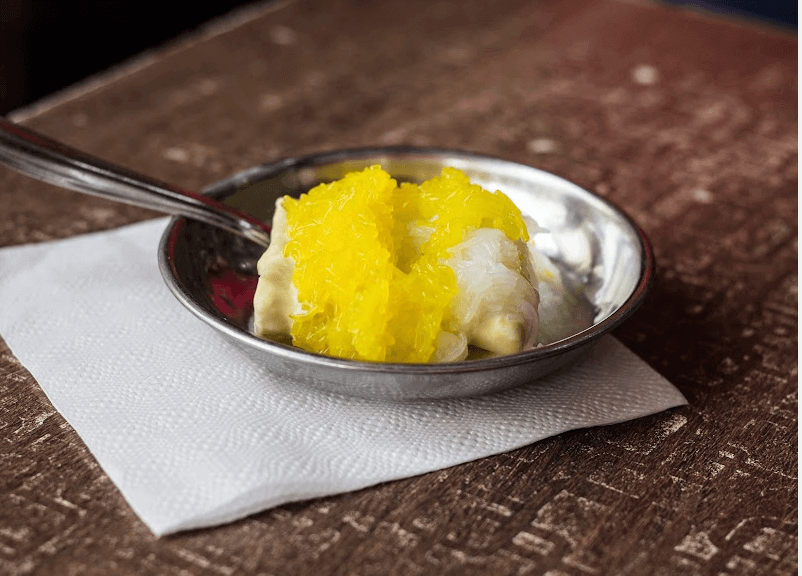 Though I was younger than most vendors I bought food from, I spoke to shop owners as if I was fifty-year-old, telling them how things cost in my time. But I remember that food from my childhood and the cost I paid as a little girl who saved most of her pocket money but spent enough on tikis, gol gappa, samosas, and patties. During the years when the prices soared and quality degraded, I wasn't in UP, and it all happened in my absence. So even though I travelled twice every year to my hometown, on such transient visits, the cost of whatever I ate was lost on me. My uncle and father bought me the snacks, and even when I ate outside, I must not have noticed the prices. Back home, quality was still good though, and costs were still not shocking. Now when I go home, I find everything changed, as if I am visiting after ten years. So much passes in between my visits, I forget how things were the last time, and the most visceral experiences and memories that rush to me are from the longest and most constant time of childhood.
Though there were more things whose sight and smell sent me back the memory lane, and I was ready to follow each fragrance like a hound after blood, S was done, and he made it clear we needed to leave.
But not without getting a glass of the ubiquitous bel juice.
In our school, we had a tree of bel (wood apple tree), and we used to be scared to stand under it: one bel falling on your head was enough to do you for good. Growing up, we always refused bel juice because of the memories of a day when one of us family members had a severely bad stomach from drinking it.
But when we drove by the bel carts, the juice jars overflowing with the thick and yellow juice called me to them. And I loved its meaty, mangoey sweetness and sipped it slowly for an hour. I guess when you don't have something for years and get it suddenly, you appreciate the thing not only how you would have appreciated it for the first time, but it is also sweetened by the memories of having relished it in the past. On that sultry May day, the juice was delicious and thirst-quenching.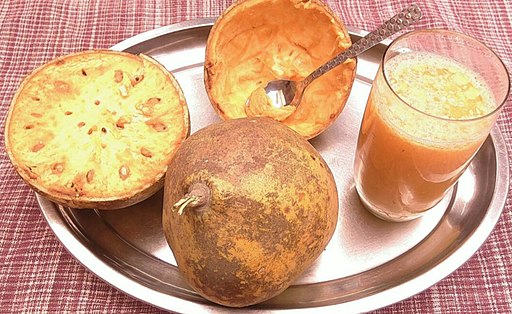 I don't know how I gulped down all the Lucknow delicacies — given now I have one meal only — but it all rested in my stomach happily. Lucknow food walk was a riot.
Until the next time then.
Please note: The fifth episode in the series: The Sizzling Taj Mahal, Symmetry, and Sahir Ludhianvi would be published in a couple of days.
Do you still go home and look for things you had in your childhood? Would you ever stop doing so?
*****
Donate to keep me going!
For five years, I've read and wrote day and night to keep On My Canvas - my sustenance and life's focal point - going. Everything here and my weekly newsletter "Looking Inwards" is free. No ads. No sponsorships. If you've had some good moments reading my posts or felt hopeful on a lonely day, please consider making a one-time or a consistent donation. I'll really appreciate it (You can cancel anytime).
*****
Want similar inspiration and ideas in your inbox? Subscribe to my free weekly newsletter "Looking Inwards"!