A Colorful Introduction to South Indian Dosas
I love South Indian dosas, and I enjoy talking about these crispy crepes even more. You have to bear with me as this article on dosas in India will be long. Like my piece on some of the best visiting places in Karnataka.
What's a Dosa?
Dosa is a thin crispy or soft savory crepe, sometimes it is even thick and soft like a pancake. Dosa could be rolled and stuffed or it might be plain and open — with all other variations not out of the scene. It is served with sambhar (a curry), chutneys, garlic-chilli powder (podi, also known as gunpowder among the uninitiated), and other paraphernalia. Though now dosas are eaten throughout India, and the world, they are still a staple only in South India.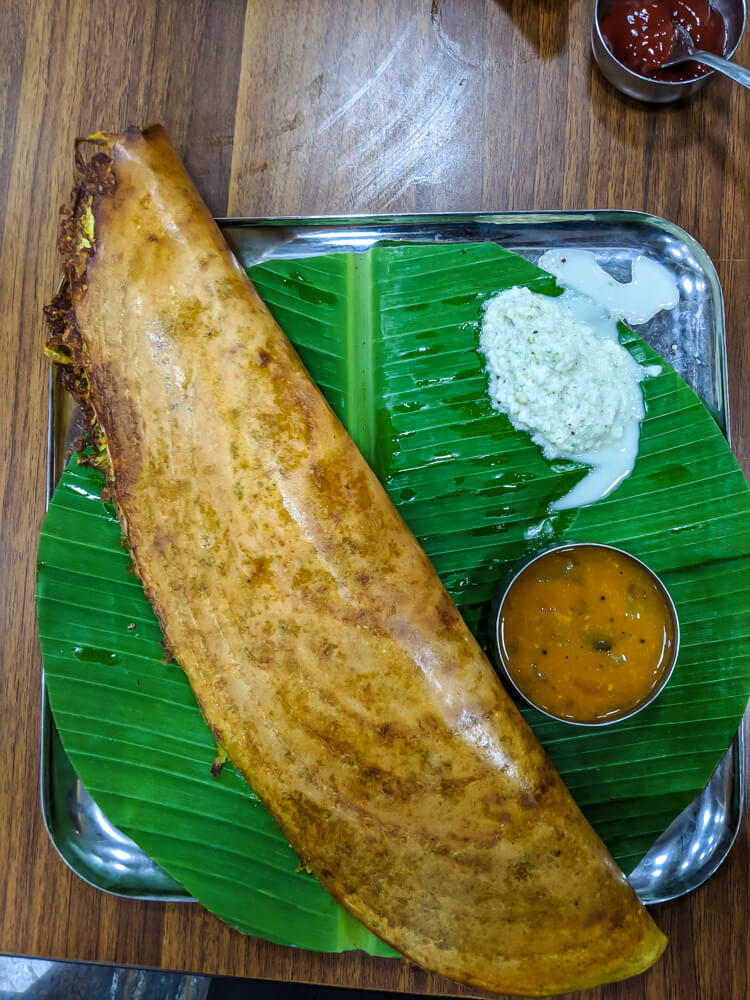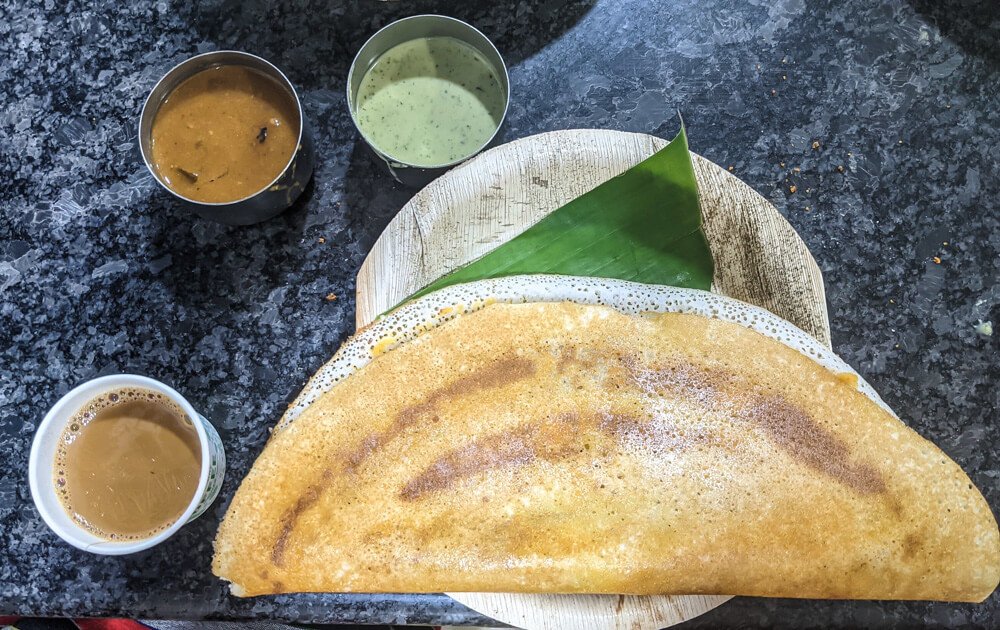 Where Did Dosa Originate?
No one knows where the dosa — known as dosai in Tamil Nadu, dose (dough-sey) in Karnataka, and dosha in Kerala — originated. But the ancient Sangam literature of the Tamil area mentions dosa as early as the 1st century AD. As per Wikipedia, a dosa recipe is said to be found in Manasollasa, a 12th-century Sanskrit encyclopedia compiled by the Chalukya king Someshvara III of Karnataka. Originally the South Indian dosa is said to be of a softer and thicker form. But later in Karnataka, dose took a much crispier and thinner avatar.