Snow-capped peaks, inky sky, copper mountains, creamy cubicle homes, lean Spitians jostling around, and a few sheep and cow — this is Spiti Valley, one of the remotest valley in the Indian Himalaya.
Spiti is indeed a bucket list destination for many millennials and older travelers alike. Some say their dream came true when they visited Lahaul and Spiti.
Spiti valley photography isn't a new trend. People have been clicking pictures of Spiti for decades. Occasionally you would see Indians and foreigners posting gorgeous Spiti images on their Instagram account.
Young maroon-clothed monks jumping on the road. Himalayan peaks standing tall and a river swiftly shifting in front of them. Icy summits with a white Spitian village in front. A selfie with a Spitian woman on the road. Key Monastery standing tall. Pictures of self in front of dominant mountains. A few close-ups of flat-roofed homes of Spiti.
We have seen this all. But most of the Spiti valley photos don't even make it to Instagram.
The nothingness that envelops the stunning Spiti and the isolated Spitian life is too much to handle sometimes. Even in pictures.
I went to Spiti from Manali and traveled in the valley for a week, alone.
During that one-week, I traveled to remote Spitian villages, stayed in homestays throughout, cooked chapatis with young Spitian girls, hung out with the women of Spiti in their homes and paid visit to their religious gods, hiked up to their pea farms, used pit toilets, celebrated the birthday of Dalai Lama in the key monastery, and clicked pictures.
These 63 Spiti Valley images will not only show you Spitian life, but I have also tried to capture the silence of Spiti.
Also Read: My Spiti valley travel blog for practical tips to visit Spiti
Let me take you for a walk in Spiti through these Spiti Valley pictures.
Recommended Read: My offbeat travel blog to the best places in Manali
Follow up read:
Dharamshala Travel guide – To a leisurely trip to Dharamshala
Traveling in Parvati valley – Finding remote villages & running away from the crowd
Pushkar Photography Tour – Pictures of the real Pushkar
Peru in Pictures – Everyday pictures of Peru with poetry
Did you like these Spiti Valley pics?
Pin this photo essay on Spiti to share with the world!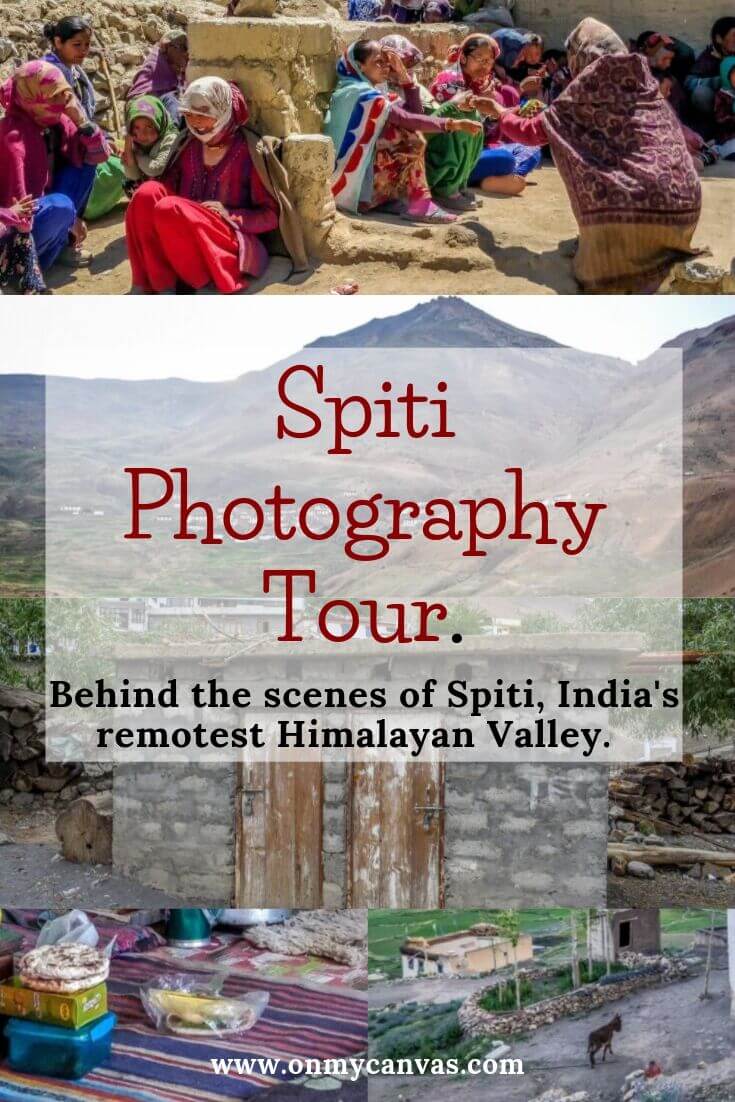 *****
Want similar inspiration and ideas in your inbox? Subscribe to my free weekly newsletter "Looking Inwards"!